Call Them Jackson To: Paris Jackson and Prince Jackson Turned the Tony Awards into a Family Affair.
The sibling duo appeared at the 75th Annual Festival in New York City on Sunday night to spotlight "MJ: The Musical," the jukebox musical about his father Michael Jackson, which won Best New Musical and Best New Musical at this year's ceremony. Including 10 nominations received. a music book.
Paris, 24, and Prince, 25, the late singer and his ex-wife Debbie Rowe's two children, took to the stage early in the show to melody a performance from the production.
"Many people think that our dad changed popular music forever – and who are we to disagree? But what people may not know is that he loved music in film and on stage," Prince said. That's why we're incredibly honored to present the night's first nominee for Best Musical, 'MJ' who, using his many iconic hits, looks at the complexities and genius of our father's process."
Dressed in a blush pink gown, Paris continued, "This number shows the creative process she creates as she creates a dance routine from unforgettable steps to one of her favorite hits."
"Drawing on some of the influences that helped inspire his signature style," she continued. "So it's an honor to introduce Tony nominee Miles Frost and the remarkable cast of 'MJ'."
Frost and Company then delivered a show-stopping rendition of "Smooth Criminal".
Michael Jackson was also the father of Biggie Jackson, formerly known as 20-year-old Blanket, who made a rare appearance with his two siblings in a Good Morning Britain interview last year.
Earlier in the evening, Paris was photographed embracing Frost, who received positive reviews for their portrayal of the pop icon on the red carpet before being photographed together.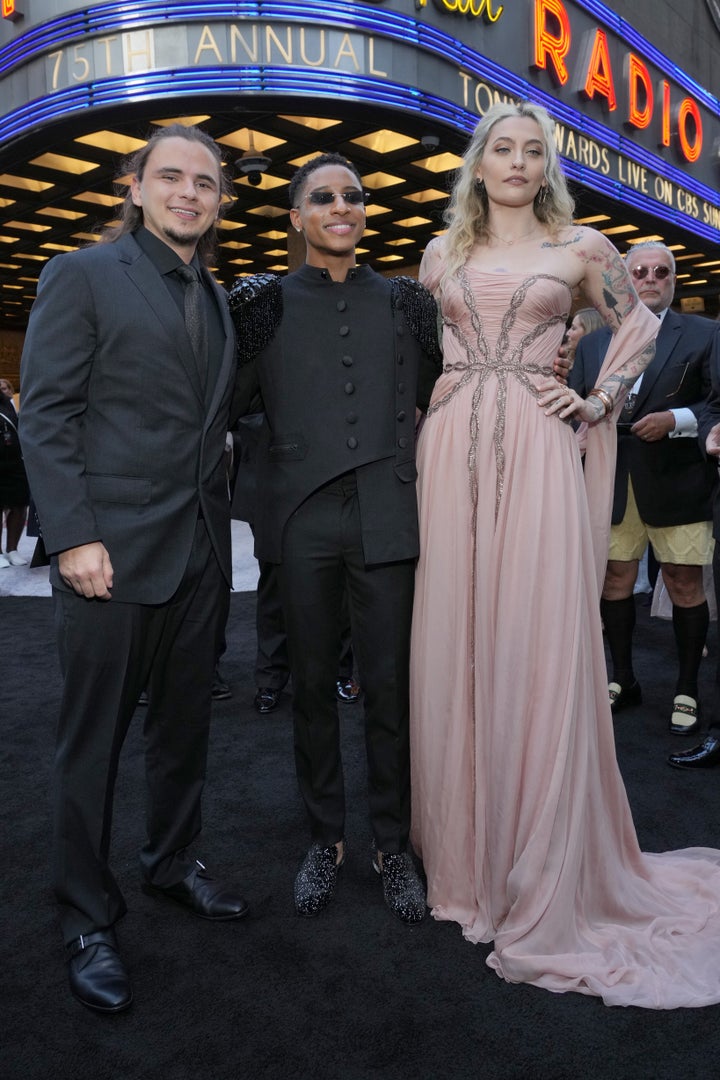 Written by two-time Pulitzer Prize winner Lynn Notage and produced in coordination with the late singer's estate, "MJ: The Musical" chronicles a pivotal moment in Jackson's life, as he rehearses for the 1992 Dangerous World Tour .
A year before Jackson was first accused of sexual abuse, the musical completely shrugs off the controversy surrounding the singer's alleged misconduct with children, which was the focus of HBO's 2019 documentary "Leaving Neverland."