An inverter plays a crucial role in any solar panel system. Although solar panels convert sunlight into electricity, inverters allow this electricity to be used in our homes or businesses.
Types of investors.
There are basically three types of inverter configurations: string inverters, inverters with a power optimizer, and microinverters. While string inverters represent the original technology and have proven themselves over the years, microinverters and power optimizers represent more modern technologies. The latter have gained ground in the last decade, especially in the residential market.
What is a microinverter?
A microinverter is a device used in photovoltaic systems, i.e., solar panel systems. Its main function is to convert the direct current (DC) generated by a single solar panel into alternating current (AC) used by most household appliances in homes and businesses. Here is a more detailed description: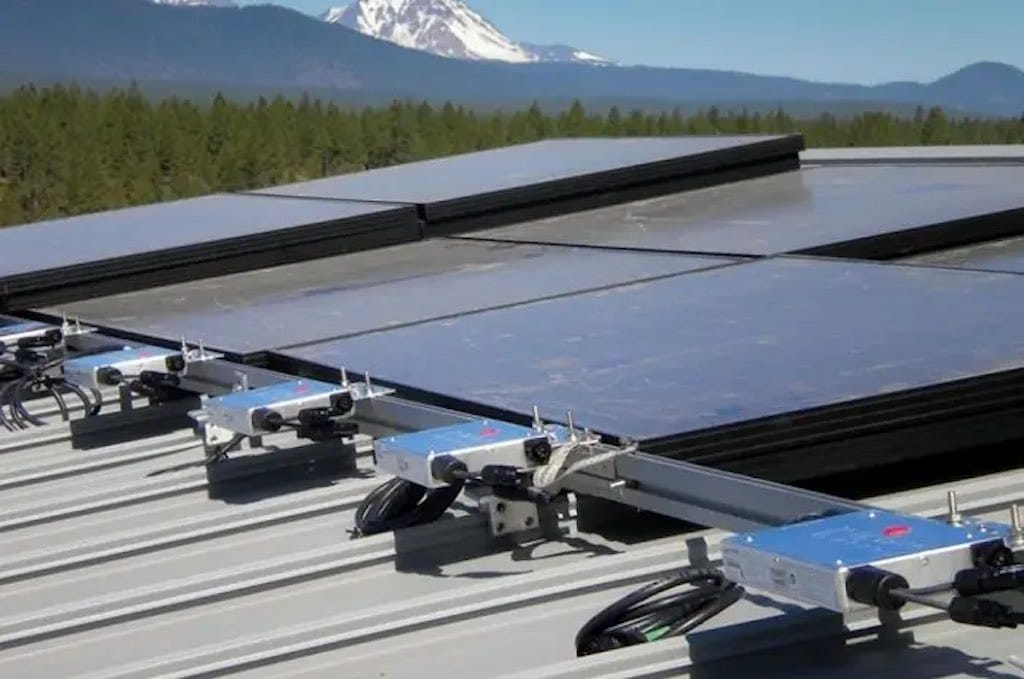 Functions and characteristics of a microinverter
single conversion: Unlike traditional string inverters, which take DC power from a group or "string" of panels and convert it to AC power, a microinverter is installed in each solar panel individually. This means that each panel has its own inverter.
efficiency optimization: Thanks to their individual operation, microinverters can improve the overall performance of a PV system, especially in partial shading or in situations where the modules are not all oriented in the same direction or tilt.
Individual monitoring: They allow more detailed monitoring of the system as the performance of each panel can be checked individually. This makes it easier to identify problems or failures on specific panels.
Greater longevity: Microinverters tend to last longer and offer longer warranties than some traditional string inverters.
Modular installation: Since each module has its own inverter, systems with microinverters are modular. This means that in the future, it will be easier to expand the system by adding more modules without having to change or adjust the inverter.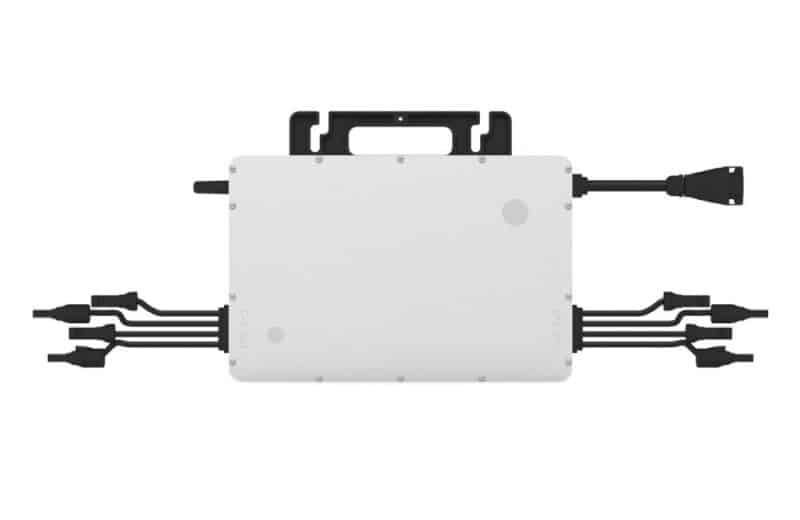 What is a performance optimizer?
A power optimizer is a device used in photovoltaic systems, particularly solar panel installations, to maximize the energy harvested from each individual solar panel and to manage the conversion of that energy more efficiently. Here I explain it in more detail:
Functions and characteristics of a power optimizer:
Individual optimization: Like microinverters, power optimizers are installed on each solar panel individually. Its main task is to adjust and optimize the direct current (DC) generated by each module, especially under non-ideal conditions such as partial shading or module degradation.
Not converting, but conditioning: Unlike microinverters, optimizers do not convert direct current (DC) to alternating current (AC). Instead, they "condition" the direct current so that it is converted more efficiently by a central inverter.
increase efficiency: By optimizing the current of each panel, power optimizers allow the photovoltaic system to work more efficiently. This is especially valuable in situations where some panels are in shadow or don't have the same orientation or tilt.
Individual monitoring: Like microinverters, they allow detailed monitoring of the performance of each individual module. This makes it easier to identify and troubleshoot problems or failures on specific panels.
Compatibility with central inverters: Power optimizers are designed to work in conjunction with a central inverter, which ultimately converts the optimized DC power to AC power for home or business use.
Security: Some performance optimizers offer security features, e.g., the ability to reduce the panel voltage to a safe level in the event of an error or during maintenance.
Microinverters and power optimizers: what you need to know
While these two technologies are similar, they have key differences:
Similarities:

Both improve the performance of solar panels on demanding or partially shaded roofs.
They allow us to monitor the performance of each panel individually, giving us detailed information on how much energy each panel is producing.
Typically, a microinverter or power optimizer is installed on each solar panel.

Main Differences:

Power conversion: While microinverters convert DC power to AC power right at the panel, power optimizers "condition" that DC power and send it to a central inverter that completes the conversion process.
Guarantee: Although both technologies offer a 25-year guarantee, it is important to read the specific terms. For example, the central inverter that accompanies the optimizers could have a shorter warranty.
Maintenance: Over their lifetime, it is important to consider how often these devices might fail and what impact those failures will have on power generation. In the event of a breakdown, it may be more expensive to replace a ceiling light than a floor light.
Battery Options: Both technologies are compatible with battery storage systems. However, depending on the type of battery you want (DC or AC), you may need a specific type of inverter.
What is the best option for your system?
Both microinverters and optimizers have similar efficiencies and are great for monitoring the performance of individual modules. Ultimately, however, the choice comes down to your specific preferences and needs.
It's important to remember that these aren't the only options. If you are looking for the cheapest alternative and have a south-facing roof with minimal shading, string inverters could be the best option for you.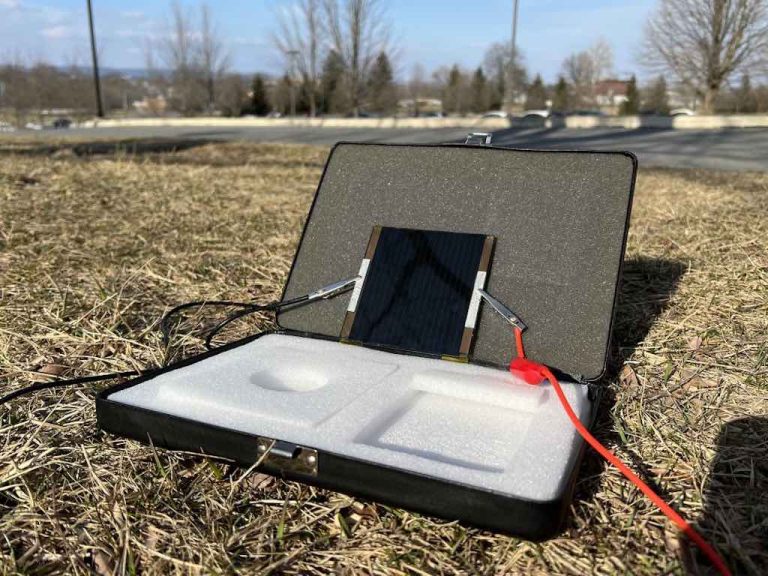 New efficient and moisture-resistant perovskite solar cells thanks to a lipid barrier

Inspired by cell membranes, a team of scientists has developed a new method to
Volt Solar Tiles installed the world's largest private solar roof in Turkey.

Volt Solar Tiles, an Australian company, is installing the world's largest BIPV system and presents a challenge.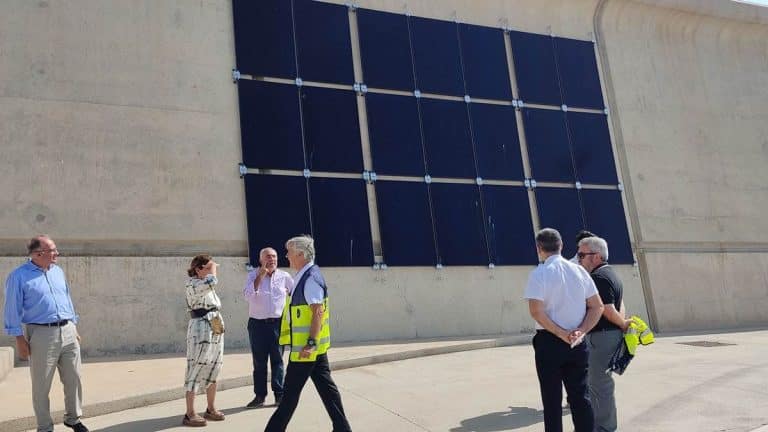 SunnerBOX IT3, the matrix of photovoltaic panels that aims to transform the port of Valencia into a vertical solar power plant

The Port of Valencia leads the way with a pioneering vertical photovoltaic park project, promoting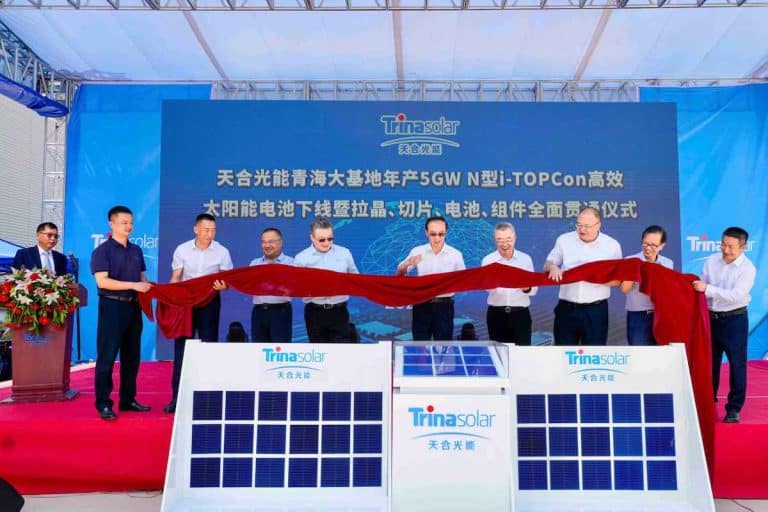 Trina Solar begins manufacturing its new 210mm n-type i-TOPCon cells. Performance, Efficiency, Energy Efficiency and Reliability

Trina Solar revolutionizes solar energy with its 210mm n-type i-TOPCon cells and promises higher efficiency.
Kesterite photovoltaic windows are capable of generating and storing energy

A study by Henan University has found a new type of window.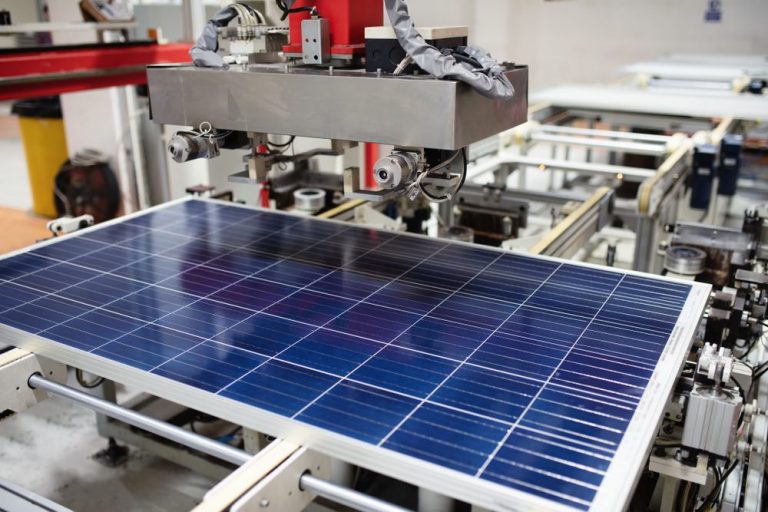 European warehouses set a storage record for Chinese PV modules with up to 40 GW

These photovoltaic panels could generate enough electricity to power 20 million homes per year.