Through a study by Dataviva pollster last October, it was found that more than 60% of Venezuelans will vote for the President of the Republic, Nicolás Maduro, to be re-elected to the mandate if the elections are held. tomorrow.
12% will choose the opposition party, the Democratic Unity Roundtable (MUD). Between 13.20% and 10.98% will vote for another opposition party.
With this survey, it is confirmed once again that the ruling party continues to be the main political force in Venezuela, resulting in the President of the Republic, Nicolás Maduro, leading the voting of presidential intentions next year.
On the other hand, 80% stated that they did not participate in the primaries to choose the opposition candidate held on October 22, where they are now labeled as allegedly defrauding the National Government by inflating the results. 3% indicated that they participated in these elections, and 17% did not know the opposition's electoral activity.
Therefore, 95% advocated that the primaries should have been held under the leadership of the National Electoral Council (CNE), and 5% thought the opposite.
Likewise, 70% indicated that they did not trust the results of the primaries; 24% indicated that they did not know this; and 6% relied on the results released by the CNP.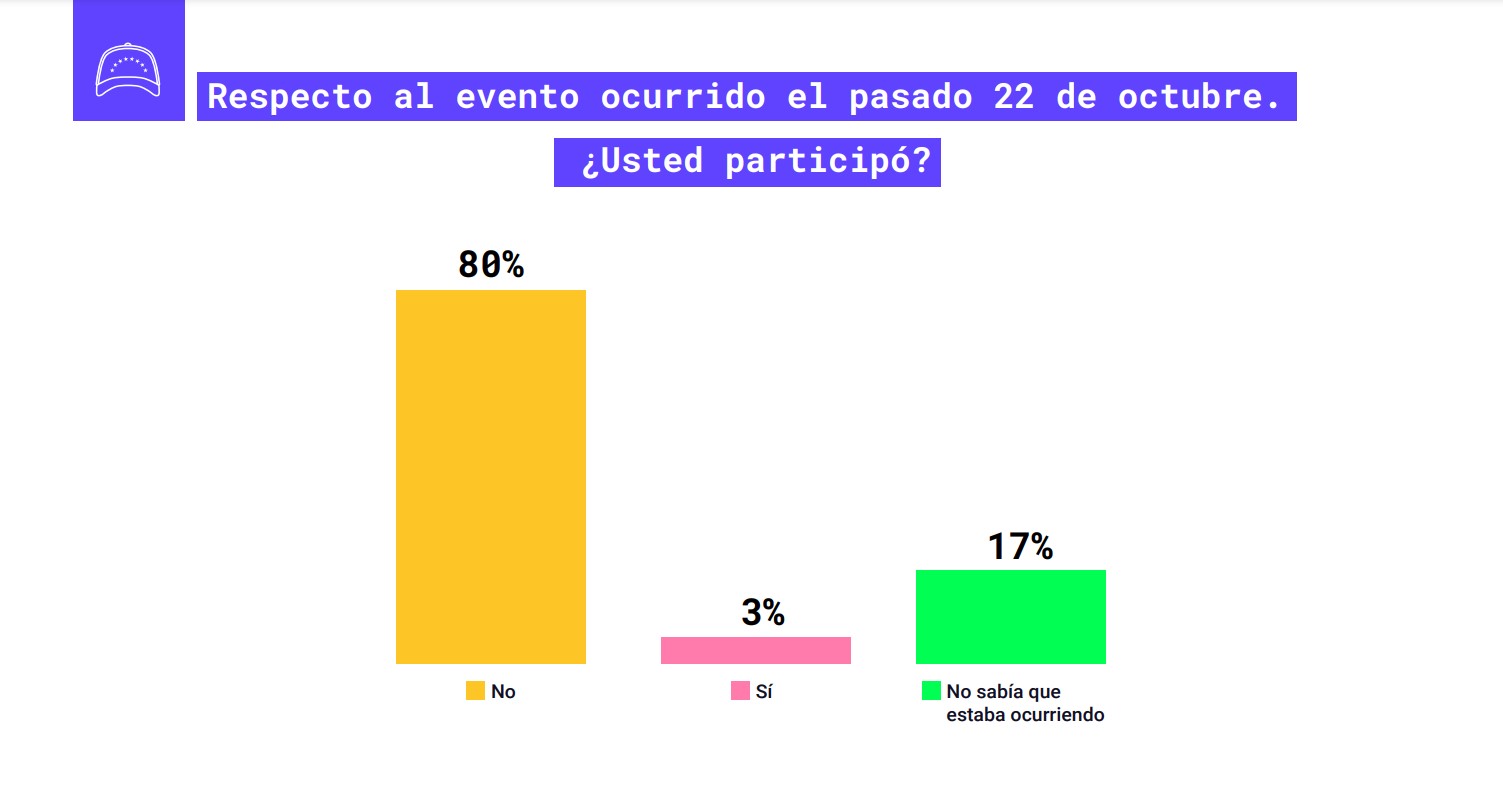 In addition, 68.88% of Venezuelans expressed their intention to participate in the consultative referendum in Essequibo, a 160,000-kilometer territory disputed by Guyana, according to the latest study conducted by pollster Dataviva.
Only 31.12% of those surveyed said they would not participate in the event scheduled for December 3.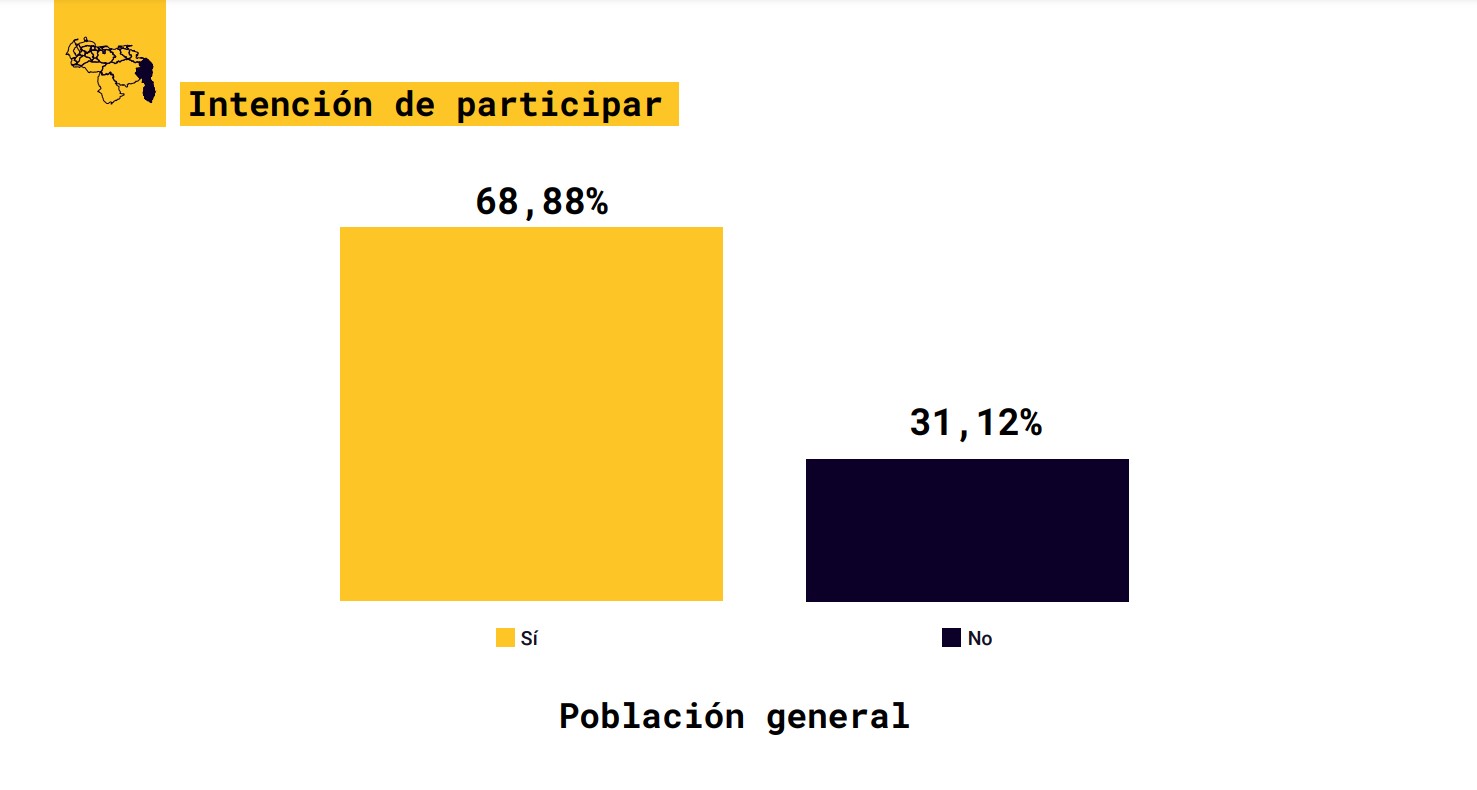 The statistical universe of the survey includes family households located in the national territory at the time of collection, except for those located in federal agencies, jungle indigenous areas, and localities with less than 10 houses.
The questionnaire was conducted from October 20 to 27, 2023, where the unit of observation is the informant, that is, a household member aged 18 years or older.
The type of sampling used is superior semi-probabilistic, which is done through an established quota and route.
The sample size is 19,856 households, taking one individual per household, resulting in 19,856 people.
It was also found that two-thirds of those interviewed strongly agreed or agreed that Nicolás Maduro was the main proponent