Noah Lyles won Gold medals in the 100m, 200m and 4100m in the Athletics World Championships in BudapestHe has criticized the fact that NBA winners are considered "world champions".
"I have to watch the NBA Finals and see them being called world champions… world champions of what? United States? Do not get me wrong. I love the United States, but we're not the world," said the three-time world champion in a press conference that had a major impact in the world of sport.
Lyles wryly expressed his reflection on the NBA: "Here we are in the world. Almost all countries fight against each other, fight for victory, and show with their flags that they are represented. There are no flags in the NBA." We need to do more. We have to represent the world."
NBA stars' reaction to athlete Noah Lyles' words
Kevin Duranta Phoenix Suns player and one of the NBA's big stars, responded to Noah Lyles' words by writing, "Somebody help this brother."
"The last time I checked, the NBA was the best competition in the world," he said. Juan Toscano AndersonJazz player and NBA champion with the Warriors.
"That's not right," he said. Tyus Jones (Washington Wizards) from the words of Noah Lyles.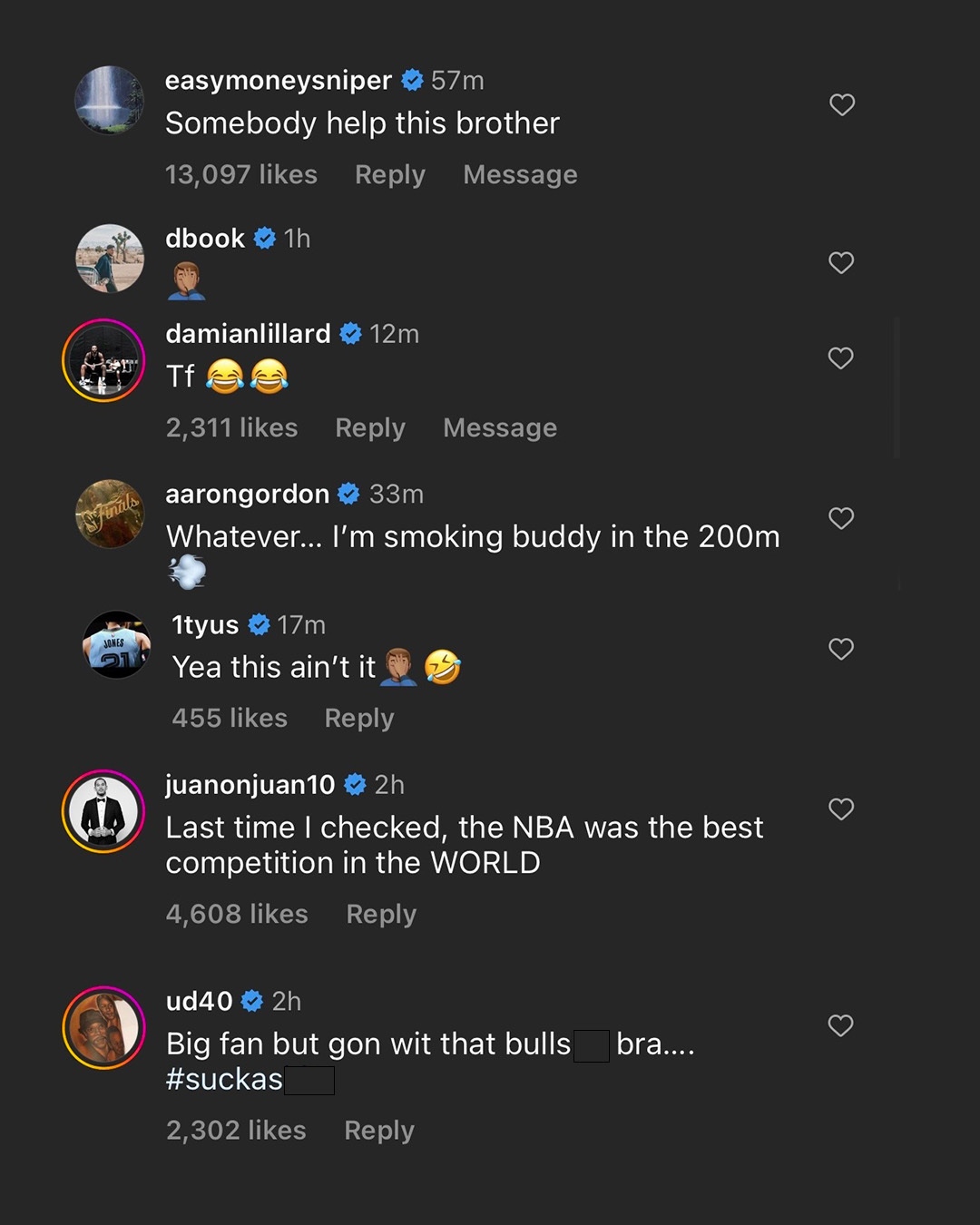 more powerful than Damien Lillard Blazers star who wrote "TF" (short for The Fuck (what the hell, what the hell…)), in which he opened up about the famous athlete's theory.
Miami Heat scorer Tyler Herro tweeted, "The NBA is the best league in the world. That is why champions are world champions."