The request has been received by SERMIG and can be verified by receiving "Send Proof".
SERMIG is reviewing compliance with the formats, validity and validity of the records and documents sent.
Request for payment of rights or request for background
SERMIG will notify payment of the value of the fixed residence (payment does not imply acceptance) and/or requests for additional records if they were not submitted correctly or the service requires it.
*In case additional information is required, these new documents will be "supplementary analyzed" and the payment will be verified.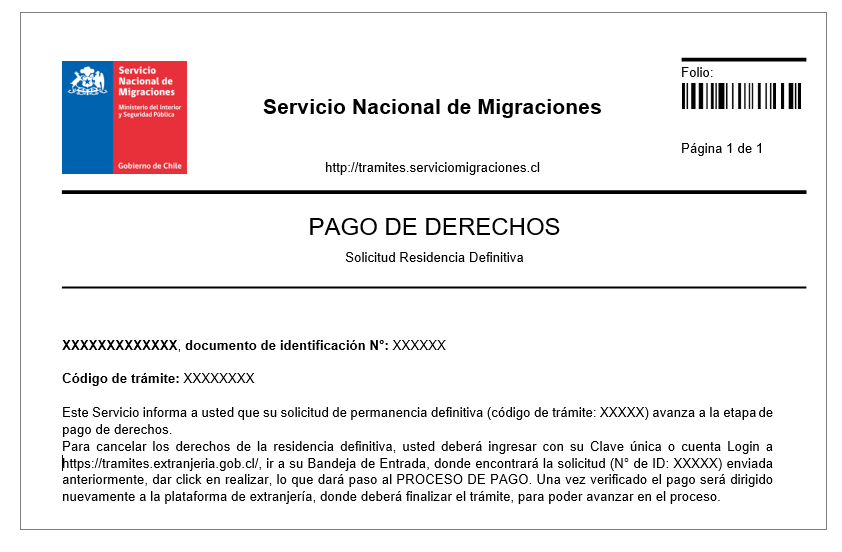 SERMIG is in the final stages of processing the request.
*In some, "Notification prior rejection" is sent to the contact email, where the reason and a period of 10 business days from this email are reported, if it is considered that this rejection does not match with the background and documents .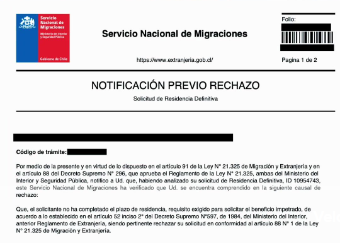 SERMIG has already issued a draft resolution which is being reviewed by the Headquarters for signature. Once signed, an email will be sent enclosing the respective resolution of the request.
The request has been notified as complete and SERMIG has sent the email with the resolution and it is possible to review this information in the inbox with the platform user.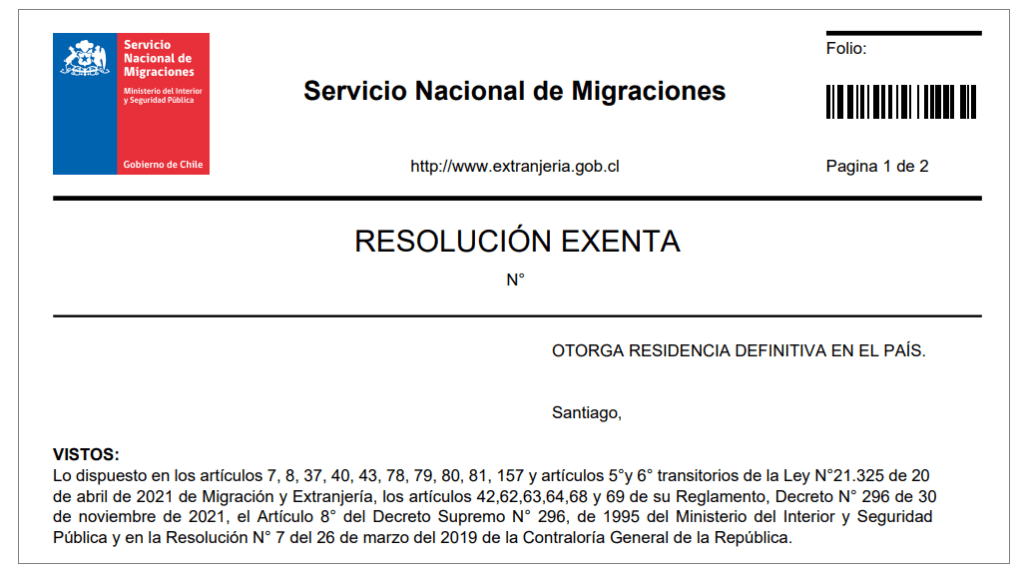 Important :
Once you have completed any step in SERMIG's digital processes, FINISH must be given so as to proceed to the application step