Even though three highly effective vaccines are widely available nationwide, the delta variant of SARS-CoV-2 continues to cause a large number of new infections, especially in states where vaccination rates are still low. More importantly, as schools and businesses reopen and holidays approach, the number of infections may rise again.
However, there is some good news. Many drugs, including fledgling and repurposed drugs, can be used. For hospitalized COVID-19 patients, these new therapies and advances in supportive care (such as placing some patients in the "prone position") helped reduce mortality before the Delta variant appeared and continue to improve patient prognosis today.
As an infectious disease doctor and scientist, I have been working hard to find new treatments for patients since the beginning of the pandemic. Here are some of these drugs, but there is a caveat: Although these drugs may help many patients, there is no substitute for vaccines, and vaccines are still the best way to fight the virus.
Use the right medicine at the right time
COVID-19 has two main stages.
In the early stage of the disease, the SARS-CoV-2 virus replicates in the body; the virus itself can cause the disease. In the first 10 days or so, the immune system will clear the virus, but this process may cause collateral damage.
When the patient's inflammatory response is disturbed, the second stage of the disease may begin.
This is why it is important to use the right medication at the right time. For example, antiviral drugs can help patients with milder symptoms in the early stages. But for people who use ventilators after a few weeks of hospitalization, this is useless.
Conversely, patients in the ICU may benefit from an anti-inflammatory drug that prevents damage to organs such as the kidneys and lungs; this damage is called sepsis. But the same drugs used during the viral stage of the disease may hinder the patient's ability to fight COVID-19.
anti-viral drug
The three antiviral monoclonal antibody drugs approved for use in the United States may prevent the virus from infecting new cells by targeting the SARS-CoV2 spike protein. For outpatients with early COVID-19, these drugs can reduce the risk of hospitalization and death. One of them-REGEN-COV-can prevent high-risk patients from getting sick.
These antiviral drugs may also help hospitalized patients whose bodies are unable to produce antibodies on their own. The reason may be that immune compromise drugs or other diseases have impaired the immune system.
A study that has not been peer-reviewed shows that hospitalized patients without natural antiviral antibodies have a reduced risk of death after receiving one of these drugs. However, this treatment is usually not available unless the program is used compassionately. To obtain drugs for patients, doctors must seek approval from both the drug manufacturer and the FDA.
Another problem: the large-scale use of these antiviral drugs is a challenge. Health care workers must give them shortly after symptoms appear. The infusion or injection must be in a monitored environment. Patients may find it difficult to receive treatment quickly.
Remdesivir's mixed signal
One of the antiviral drugs, Remdesivir, has shown activity against a variety of viruses in the laboratory, including coronaviruses such as SARS-CoV-2. Its role is to prevent the virus from replicating more genetic material.
Two clinical trials conducted in the early stages of the pandemic showed that Remdesivir shortened the recovery time of hospitalized COVID-19 patients. A recent trial showed that it reduces the risk of death. But the other two trials, one conducted mainly by the World Health Organization in low- and middle-income countries, and the other in Western Europe, did not show the obvious benefits of remdesivir for hospitalized patients.
The medical profession interprets conflicting data in different ways. Remdesivir has been approved by the FDA for the treatment of COVID-19; both the American Academy of Infectious Diseases and the National Institutes of Health recommend the drug to hospitalized patients. But the World Health Organization does not, at least outside of clinical trials.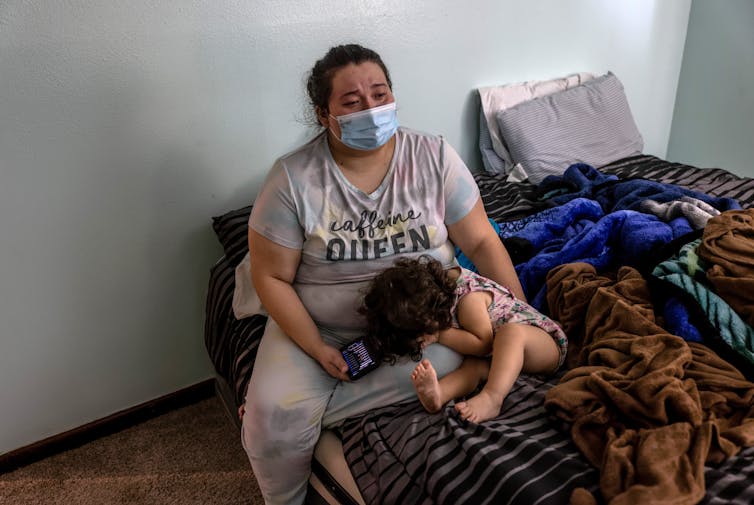 Anti-inflammatory drugs
Steroids such as dexamethasone can broadly suppress the immune system, thereby reducing inflammation. According to a study published in the New England Journal of Medicine in February 2021, for hospitalized patients, the dexamethasone regimen reduces the risk of death. The greatest benefit is for patients who need the most respiratory support. But in the same study, dexamethasone had no benefit in patients who did not need oxygen therapy and may actually be harmful.
IL-6 inhibitor
Steroids are blunt tools for immunosuppression; other anti-inflammatory drugs affect the immune system more accurately. Critical COVID-19 patients with inflammation may have elevated levels of IL-6 cytokines. IL-6 cytokines are molecules used by the immune system to coordinate responses. For these patients, tocilizumab and sarilumab (two drugs that block cells from responding to IL-6), when used in combination with dexamethasone, may reduce inflammation and reduce mortality.
JAK inhibitor
A class of drugs called JAK inhibitors (JAK is short for a family of enzymes called Janus kinases) may also change the body's inflammatory response. They are used to treat certain autoimmune diseases, including rheumatoid arthritis, and they can block the inflammation caused by IL-6.
Compared with remdesivir alone, adding the JAK inhibitor barectinib to remdesivir helps hospitalized patients recover faster. Baricitinib also reduced the mortality of hospitalized patients receiving dexamethasone. Moreover, for the most severely ill COVID-19 patients, it helps to reduce inflammation.
Among the drugs discussed, only antiviral monoclonal antibodies are currently available for doctors to prescribe for patients who are not in the hospital. Obviously, other drugs are still needed to help patients with early symptoms who are not hospitalized. Old drugs that can be reused to treat these patients include inhaled corticosteroids and fluvoxamine, an antidepressant.
Dangerous trend
As for the now controversial drug Ivermectin: The preliminary results of a randomized, placebo-controlled trial did not show any benefit from COVID-19 treatment. Two other trials, also randomized and placebo-controlled, are ongoing.
Currently, based on current evidence, Ivermectin should not be used to treat COVID-19 patients. If used incorrectly, this medicine can cause serious injuries. Ivermectin has been approved for the treatment of parasites and head lice; but using it off-label to treat COVID-19 leads to drug overdose and hospitalization. Ivermectin toxicity can cause nausea, vomiting, diarrhea, hypotension, confusion, seizures and death.
The urgent search for COVID-19 treatments highlights the need for high-quality science. In the early days, limited research led some people to believe that hydroxychloroquine is useful for COVID-19. But over time, more rigorous studies have shown that the drug has no value in the treatment of COVID-19.
Randomized, placebo-controlled trials—patients are randomly assigned to receive a test drug or a placebo—represent the gold standard of medication. They help doctors avoid many sources of prejudice, which may lead us to conclude that drugs are not actually helpful. Looking to the future, it is this kind of research and evidence that is critical to finding new and effective COVID-19 treatments.
[Get our best science, health and technology stories. Sign up for The Conversation's science newsletter.]
This article is republished from – The Conversation – Read the – original article.