Nine Hong Kong democracy activists were jailed after admitting to participating in the candlelight vigil to commemorate the Tiananmen Square massacre in 2020.
The other three were sentenced to probation for participating in an unauthorized gathering in Victoria Park on June 4, 2020 for the same charge.
The Hong Kong police banned the usual annual events in 2020 and 2021, and they cited concerns about the spread of the Chinese Communist Party virus.
Despite this, thousands of locals ignored the ban and gathered in the 2020 night vigil to commemorate the events that took place from June 3 to 4, 1989. After the CCP ordered the army to open fire on relatives, there may be several Hundreds or even thousands of innocent people lost their lives. Democracy activists in Tiananmen Square in Beijing, China.
The candlelight vigil in Hong Kong is known as the only large-scale public gathering for the Tiananmen Square Massacre on Chinese soil. It is traditionally the largest of its kind in the world.
On September 9, these 12 democracy activists admitted to participating in the 2020 vigil. Seven of them were additionally charged with inciting others to participate in activities.
According to Reuters, District Court Judge Amanda Woodcock said: "The defendant ignored and belittled the real public health crisis."
Woodcock added: "They mistakenly and arrogantly believe that their common goal is more important than the right to protect the community or the public from serious health risks."
According to the Hong Kong Free Press News Agency, she said that although she was aware of the June 4 event, the organizers could have considered "other alternatives and creative options, such as interactive online vigil."
"I consider appropriate deterrence and punitive sentences," she added.
Yamini Mishra, Asia-Pacific director of Amnesty International, condemned the sentence of 12 Hong Kong people as "another shameless attack on the right to freedom of speech, association and peaceful assembly."
She said in a statement that the 12 people "have not committed internationally recognized crimes."
"For the organizers of the night's vigil, the situation may be worse-some of them are also facing more serious but equally false accusations of'national security'," she said.
"Although the Chinese and Hong Kong authorities have relentlessly tried to obliterate history by imprisoning those who peacefully lit candles for the victims of the Tiananmen Square crackdown, the continued support of the June Fourth Movement in Hong Kong and around the world shows that such atrocities will never be forgotten. "
sentence
Hong Kong supports the Chinese Patriotic and Democratic Movement League since 1990, which has been organizing an annual vigil.
Albert Ho, his former vice chairman, was sentenced to 10 months in jail-6 months for participating in the vigil and 10 months for inciting.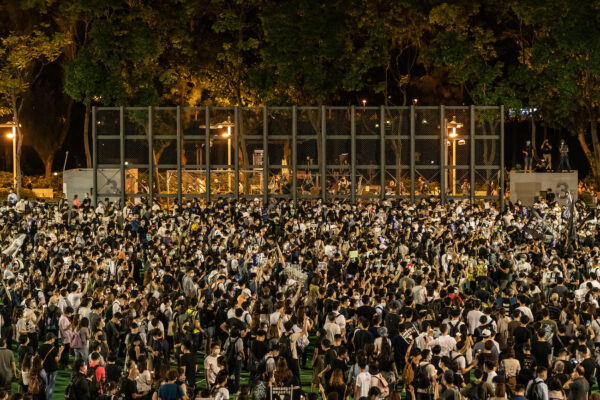 Two other people-former Civil Rights Front leader Chen Feige and former Democratic lawmaker Andrew Wan-also received similar sentences.
Both He and Chen have served their sentences within 18 months related to other cases related to other assemblies in 2019 and will serve their sentences at the same time.
Other former members of the Legislative Council, including Zhu Rongji, Yang Sen, Liang Guoxiong and He Said, were sentenced to six months in prison for participating in the charges.
Labor Party Chairman Guo Yongjian and former district councillor and former Hong Kong Federation Standing Committee member Zhao Renlai were sentenced to 4 months and 8 months of incitement, respectively. A total of 8 months' imprisonment.
Zhang Wenguang and Mai Haihua were sentenced to 4 months in prison for participating and 8 months in prison for incitement. Each person will serve a total of 8 months in prison with a suspended sentence of 18 months. Liang Guohua was sentenced to 4 months in prison and suspended for 12 months for participating. All three are former Hong Kong Federation Standing Committee members.
Last week, the police arrested four key members of the organization. flood hole A coalition formed under Beijing's strict national security laws implemented in 2020.
The police accused the coalition of being "agents of foreign powers," and the coalition denied it.
.
This News Originally From – The Epoch Times