Youth Cuban Olympic canoeing champion Fernando Dayan Jorge of Cienfuegos took his first steps this weekend at competitive tournaments in Florida in the southern United States after avoiding a reigning sports delegation in March 2022.
The canoeist posted a picture on his Instagram profile in which he is seen on the podium of a sporting event with two gold medals. Dayan George added to his image's description that it was about the "Florida State Games" in the port of Charlotte Beach. He then said that one medal came from the 12-mile marathon.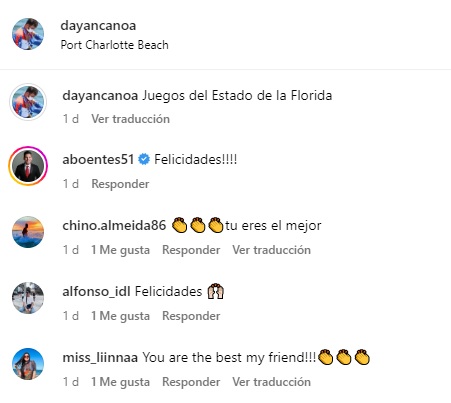 In April this year, the Tokyo 2020 Olympic champion assured Telemundo 51 that one of the reasons he avoided the Cuban delegation was that "you can achieve whatever you want" in the United States.
The young athlete said, "Here you are going to achieve what you want, there is no limit to what you propose (…) It is very sad to know that you will not be able to fulfill your dream in that place." Can't where you were born." Reporter Alexis Boentes.
The man from Cienfuegos reported that, during a three-month vacation he spent on the island following his victory in the Japan Olympics, he went out into the streets and attested to the dire social situation being experienced.
"That was when I was really introduced to society, and where I was really experiencing what all Cubans experience. There were moments in which I was disappointed, that I didn't agree with the things that were happening," he said.
The athlete confessed that, although he dreams of being able to compete for the United States and "there are days when I feel tremendous freedom", at other times he is overcome by the craving for his sport. and "I go to bed with a desire to sleep." Get in a canoe and head out."
After the young man fled, Cuban officials criticized him, saying that "this is a serious indiscipline that ruins years of intensive work and aspects of the sport's development strategy towards the Paris 2024 and Los Angeles 2028 Olympic cycles". does".
The athlete arrived in the United States in March 2022 with another canoeist, Pan American runner-up Fidel Vargas. Both escaped with a Cuban delegation that had a training base in Mexico.