If you plan to stay in the United States and start a life in this country, you will be interested to know how much you need to settle down and live comfortably. To give you an idea, according to a Visual Capitalist report on Charles Schwab's 2023 Modern Wealth Survey, the net worth of rich Americans totals $2.2 million in 2023.
The results, collected from 1,000 people between the ages of 21 and 75 in 12 cities across the United States, showed that at least in San Francisco Respondents said they need a net worth of $4.7 million to be rich. This is the highest value of all cities examined and more than twice the national average. This amount would be lower than last year when it was $5.4 million.
However, if you want a comfortable life in this city, So you need a net worth of $1.7 million to be in good financial shape.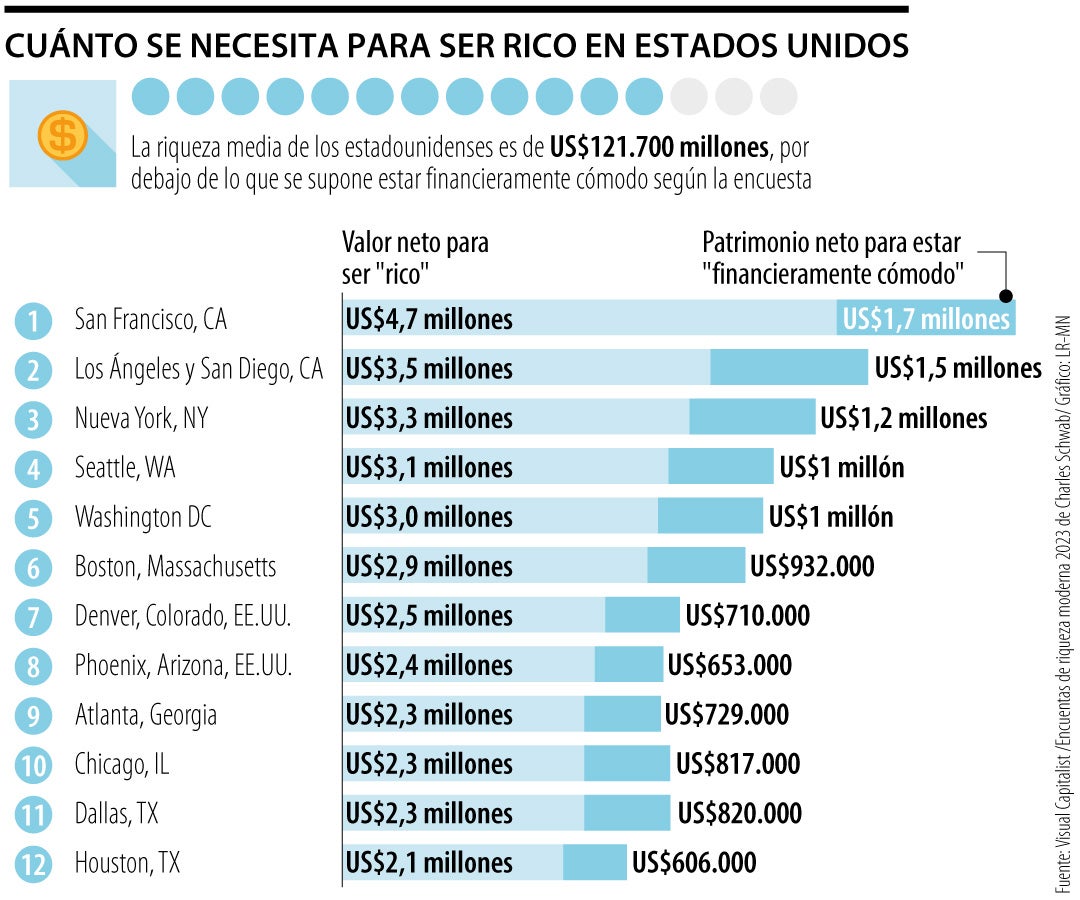 In Los Angeles and San Diego, It takes $3.5 million to be rich, the second highest among the cities surveyed. In New York, fixed assets are $3.3 million net to achieve this goal. More than 345,000 millionaires live here, the highest number in the world.
According to Visual Capitalist, Houston, where the cost of living is less than half that of San Francisco, lRespondents said you need a net worth of $2.1 million to be rich. The average salary in Houston is $67,000, while in San Francisco it drops to $81,000.
In curious questions, the company also asked respondents whether these numbers actually made them feel rich. "Overall, 48% of all respondents said they felt wealthy, and these individuals had an average net worth of $560,000. "This is a significant deviation from the $2.2 million benchmark they said you need to be rich," the report said.