"When Frank Met Carlitos, the film that lets us witness an alleged encounter between two musical icons, Carlos Gardel and Frank Sinatra, has already premiered on Disney Plus.
Before the debut of this production, CARAS was able to talk to the film's protagonists and tell an unforgettable episode in which Carlos Gardel, played by Oscar Lajad, and a young admirer, Frank Sinatra, played by Pablo Turturiello, crossed paths in a presentation on NBC in New York.
"It was a very intense shoot done in a theatrical style. We started rehearsing for a month—every day and for many hours. Play these music monsters It wasn't about disparaging the material. "We put everything into it," Oscar said.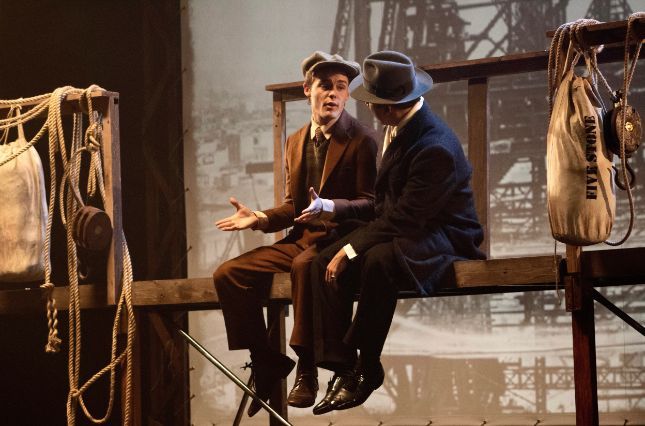 How did the shooting go considering the pressure to interpret these two sizes?
Paul Tutturiello: – Something very crazy happened to us with Oscar, that when you saw the film, we were together all the time, all the scenes together, but they ended anyway and they gave us a break, for lunch, and with Oscar we said, well, where do we eat: my dressing room or yours? And we were like fools; we loved each other, and we found each other like two souls meeting.
Oscar Lajad: That's how it is: a new old friendAs Pablito said, it was a pleasure, and not only for Pablo the director, Nati del Castillo, Iaki the camera director, Karina, and the whole team; the truth is that it's a movie full of love. We liked it very much.
How were the preparations and rehearsals for the shooting?
OIL: -We started rehearsing and I was like, 'Oh, what am I getting myself into?' But hey, I've had the chance to play the role of Gardel in a musical before; I knew a little bit, and I had a lot going on. Based on the bios that are out there, I've seen everything there is to see in movies about him. Of course, I've been listening to music since childhood because my grandmother loved Gardel and listened to him next to her. But hey, immersing myself in Gardel's universe fascinates me; I admire him all the time, and I admire him more every day, but hey, it was still a challenge. Because you have to get involved with this and that character and, at some point, appreciate his worthy work. I think I'm very happy with what you saw and what came out of it, so I hope people like it.
PT: Since I have had musical experiences where you work very physically, as opposed to cinema, which is more something that doesn't express the physical that much, it was quite easy for me to find the voice from the body; I had enough vocals Awareness: We're still working with Katy Viqueira. In the theater, you tend to have a higher resonance, so it's more amplified, Frank had a lower resonance and lower register than me, so I had to work a lot To disarm me as an actor and form another body as similar to me as possible, I apologize to those who don't like it, but I think they will like this person who, by the way, also likes it A world of people, especially my dad, loved it very much. My dad used to play it a lot in my house when I was a boy, so I wanted to do justice to my old man for me too.
The film also has difficulty with the language, but it is easy to understand. How was it for you?
PT: I'm Uruguayan; I wasn't born in the United States or anything, but I've always been very interested in how English sounds since I was little. So I didn't find English to be difficult, but very tasty.It seemed like a lot of fun to me, and it also happened to us with Oscar, because I don't understand that dynamic anyway, because I don't know if Oscar doesn't have that idea of ​​English.
Oil: My English is not good (Risas).
PT: -Well that happened on set and it was kind of what happened between the characters and it was fun like it led to the story too.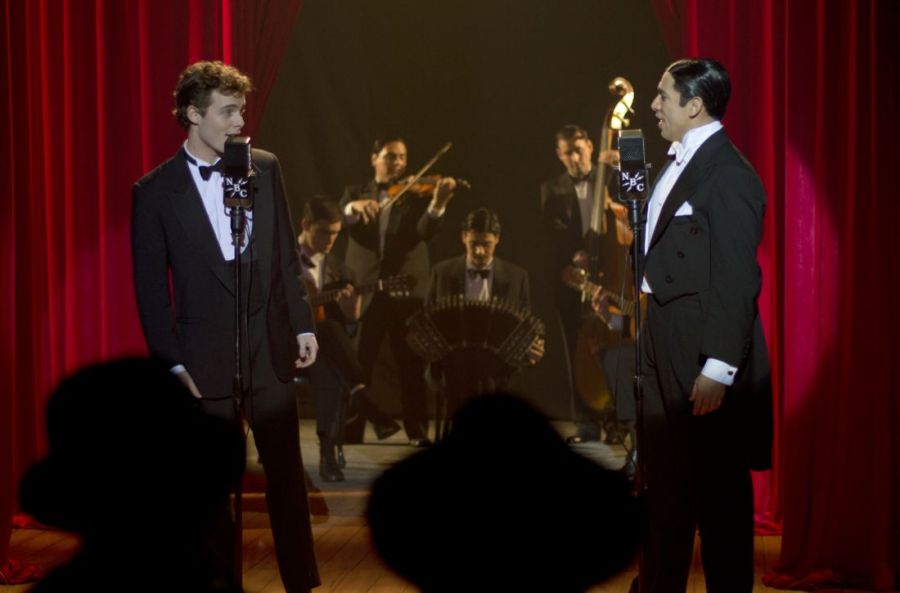 Gardel's repertoire and the Disney audience
-Gardel's tango and his lyrics have a strong, mature language. How do you think that resonated with Disney audiences?
OIL: -Look, I think the songs have been chosen, They didn't spin let's say the greenest tangos, let's say, with heavier lyrics, did they? Brothels for example. No, it was a choice that I think the authors made very conscientiously. Of course, because of the topics we address in themes, they can easily be suitable for any audience. Gardel recorded about 900 songs so… I hope they take it well because it's so beautiful It's worth it for the boys, the young people, to soak up this material that will be new to them.
PT: -I think it's nice that the new generations are in contact, because that happened to me a bit too. I had an idea, but I fell in love with this kind of music and these lyrics forever, so it seems to me that something can happen.
OL: -And that Pablo isn't such a new generation, is he? (laughs).