Although a federal judge declared President Joe Biden's mandate to vaccinate unconstitutional, Pennsylvania State University will maintain a January 4 deadline for requiring employees to be vaccinated, and clarifications and advice will be provided to some employees who choose not to vaccinate.
"Many of you know that (the mandate) is being challenged in the courts, so we do not yet know the outcome of this process, but we plan for it to prevail, and thus we are fulfilling that mandate," said Vice Rector of Pennsylvania, Nicholas P. Jones. … said on Tuesday at a meeting of the University Faculty Senate. "We have to prepare because there is not much runway before January 4th."
The university is working on two versions of the mandate. The federal contractor's mandate extends to nine campuses and the College of Medicine, Wyatt Dubois, assistant director of public affairs at the university, told The Epoch Times. Employees eligible for a federal contractor's mandate must upload proof to the university that they received their last dose of vaccine by January 4th, or have been granted a disability / health or religion exemption. For those eligible for the exemption, "the conditions will include the requirement to be tested weekly as part of the university testing program," Dubois said.
Employees elsewhere in Pennsylvania are subject to the Occupational Safety and Health Administration (OSHA) Interim Standard (ETS) for Vaccinations and Testing, which applies to employers with 100 or more employees. "Per OSHA ETS, disability / medical and / or religious accommodations are not required for an employee to be included in the testing protocol. As such, employees in these locations must receive their last dose of vaccine by January 4th or be tested weekly for COVID-19, "Dubois said.
In other words, those who obey OSHA regulations won't lose their jobs if they don't get vaccinated, but those who are mandated by a federal contractor who are not granted exemptions may lose their jobs.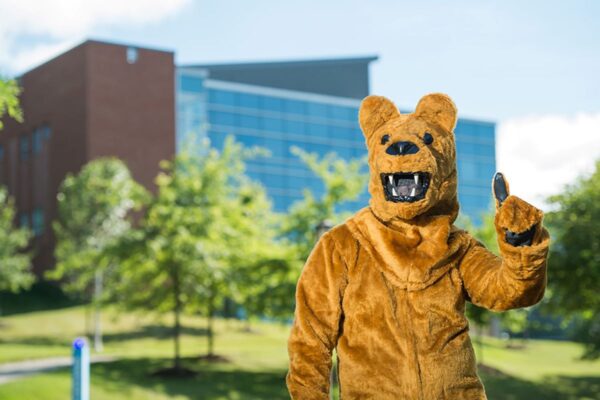 The state of Pennsylvania released an update on its vaccine compliance process Monday, with slightly different consequences for different classes of employees.
Non-compliant instructors must meet with a supervisor within 48 hours "to discuss their intention to be fully compliant. Further administrative measures will be discussed individually during the meeting and will include expectations regarding progress towards compliance, the possibility of unpaid administrative leave and other disciplinary measures up to and including termination of employment, and possibly including, "says the updated explanation of the mandate of the University of Pennsylvania.
Students receiving wages who do not demonstrate any compliance steps, such as partial vaccinations or pending placement requests, will not be scheduled to work by January 4 until further notice and will be reviewed on a case-by-case basis to determine appropriate next steps, including disciplinary action. foreclosure.
Technical support staff will receive "a five-day training period, including providing ineligible staff with information on the benefits of vaccination and how to get the vaccine. After the training period, the technical service staff will have one calendar week "to demonstrate progress towards full vaccinations, or they will be placed on a two-week unpaid suspension. Continued non-compliance after suspension will result in termination of employment. Employees will be allowed to voluntarily resign or, if they are eligible, to retire before they face involuntary termination. "
Several members of Pennsylvania's newly formed medical freedom group, Lions for Liberty, have already reported awkward conversations with their leaders about vaccination status and their intentions to comply.
What will the five-day reeducation period look like?
"Regarding the five-day training period for some staff, it is intended as an additional defined period of time for the university to provide information regarding COVID-19 vaccination to those staff who still have questions and concerns at the time," Dubois said. … "The University already has a wealth of information available to its staff to review, and this five-day time frame offers an additional opportunity to provide staff with information and resources to learn more about vaccinations. "Five days" does not mean that staff will be in the training session for this entire time, but rather means that additional education and information will be provided to these staff as needed. "
Retraining could be a new trend.
In a press briefing at the White House last week, White House Coronavirus Response Coordinator Jeffrey Zientes pointed out that some people may need a little more persuasion, and education could be the path to stricter vaccination compliance.
"To be clear, the purpose of vaccination requirements is to protect workers, not punish them," Zient said. "We continue to see more and more federal employees receive their injections. And for the small percentage of employees who are not yet subordinate, agencies begin the training and consulting process. When you look at the vaccination data for the federal workforce, one thing becomes clear: vaccination requirements are working. They encourage more people to get vaccinated. Vaccination requirements are good for both workers and the economy. They protect our communities and our country and accelerate our journey out of the pandemic. "
…