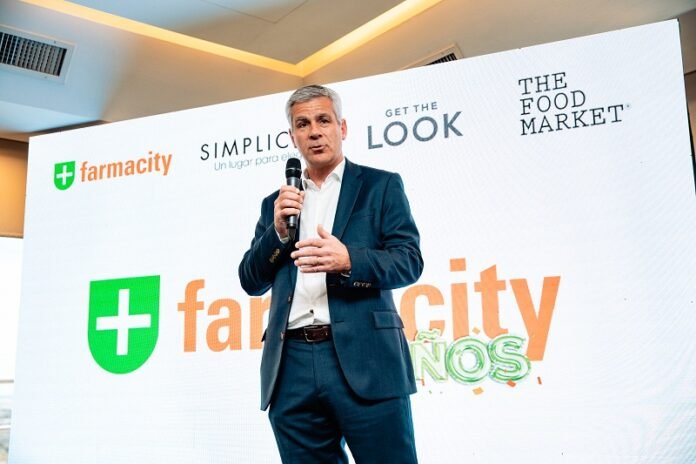 With the aim of creating a service experience around health, beauty and healthy food and improving the quality of life of people, the pharmacy decided to rethink its business based on innovative, companionable and diverse propositions.
During the meeting organized on the occasion of the 25th anniversary, Chairman of the pharmacy, Alexander Gorodishchinsisted that "With the problems we face in today's world, from lack of access to goods and services for a significant portion of society to the climate emergency that threatens life on our planet, we have to think that we How to improve your business model. Contribute to the upliftment of the social fabric and environment. Pharmacy has been a key actor in the creation of formal and quality employment and we want to continue on this path, now exploring new business models and collaborative forms to impact the social sectors that need it most, and Also propose more environment friendly consumption methods.
for his part Sebastian Miranda, CEO of Pharmacy insisted that "We retain the same entrepreneurial and innovative spirit that gave birth to us and that has allowed us to achieve great recognition and leadership all these years. recognition that is manifested in the high level of satisfaction of our customers with each service experience of our brand. This great assessment allows us today to be present through more than 300 of our stores in 15 provinces and in the Autonomous City of Buenos Aires and to create real and quality employment for more than 7,300 associates and more than 700 pharmaceutical professionals and health professionals given.,
is an example of new purpose of pharmacy Oriented to bring closer and guarantee the right of access to health and create new opportunities for good and real employment, it has to do with the decision Adapt your business model to meet the needs of popular neighborhoods, as is happening in the 'Barrio Fraga' located in downtown Buenos AiresCurrently in execution phase.
Another reference in the field of social impact has been the development of the "Look That Transforms" program, which provides Free training in beauty and personal care for interned women who have recently been released or are relatives of those released, Through a public-private articulation, the program seeks to contribute with professional training, empowerment, entrepreneurship, and social and labor integration of groups that are in a particular position of vulnerability.
in a complementary manner, Sebastian Miranda insisted that the company is "Helping the growth and development of 70 Argentine SMEs with which we have developed 15 brands that cover more than 2,500 products. Each of them is designed to facilitate access to quality products at affordable prices.,
Along the same lines, the company is creating new opportunities for growth through collaborative models to integrate more efficiently into the value chain where it operates. Thus, with a export business model regionally, the company is reaching Uruguay With a local partner, combining the Uruguayan experience with all the know-how and the power of its own brands.
As the latest example, the innovative strategy also propelled the company partner with food market to open this year The first five stores of special offers in healthy food In the neighborhoods of Núñez, Belgrano, Villa Crespo, Caballito and Palermo in the Autonomous City of Buenos Aires.