Porsche expands its range of ebikes Two new models created in collaboration with specialist Rottweilers, Which will get the pulse racing both on the road and on the asphalt.
These two new models join Porsche's successful range of electric bicycles this spring. porsche ebike cross performance addressed to athletes who demand Improved performance in terms of chassis and braking. For its part, Porsche ebike cross performance exc characterized by being in Six basic colors of vehicles from the German brand.
porsche ebike cross performance
The new Porsche eBike Cross Performance exudes excitement and adrenaline. Fox factory suspension in conjunction with the powerful new Shimano EP-801 motor and 630 WH battery, They guarantee maximum performance on the trails, while the Shimano 12-speed electric transmission helps to always choose the right gear when tackling flats and slopes.
The EP 801 engine offers two driving profiles: The first is Three assistance modes (Eco, Trail and Boost) And the second allows you to configure up to 15 assist parameters individually via Fine Tune mode.
Auto shift function independently operates the gear changing system And the Free Shift function allows you to make transitions without pedaling. Magura's MT7 brake system, with a powerful forged aluminum four-piston caliper, ensures optimal deceleration. And this Fox 34 Float Factory suspension fork, 120mm travel, This together with the Fox Float DPS factory rear shock with 100mm of travel offers a great level of comfort.
He Crankbrothers Synthesis enduro carbon wheelset delivers directional stability With different spoke tension on the front and rear wheels. Rotwild's B220 Flatriser 35 handlebar is made of carbon and measures 780mm wide. He Carbon frame, whose design is inspired by the 'Flyline' roofline of the Porsche 911 and the Porsche Taycan It is decorated with performance type lettering in the matching faux factory color scheme.
Porsche eBike Performance EXC
The Porsche eBike Cross Performance EXC offers maximum personalization and is an example of craftsmanship, Thanks to the selected colors from the Porsche Exclusive Factory. The customer can choose between Ruby Star Neo, Ice Gray Metallic, Mamba Green Metallic, Carmine Red, Shade Green Metallic and Shark Blue. These all The special paints are part of Porsche history and enjoy cult status among fans of the brand.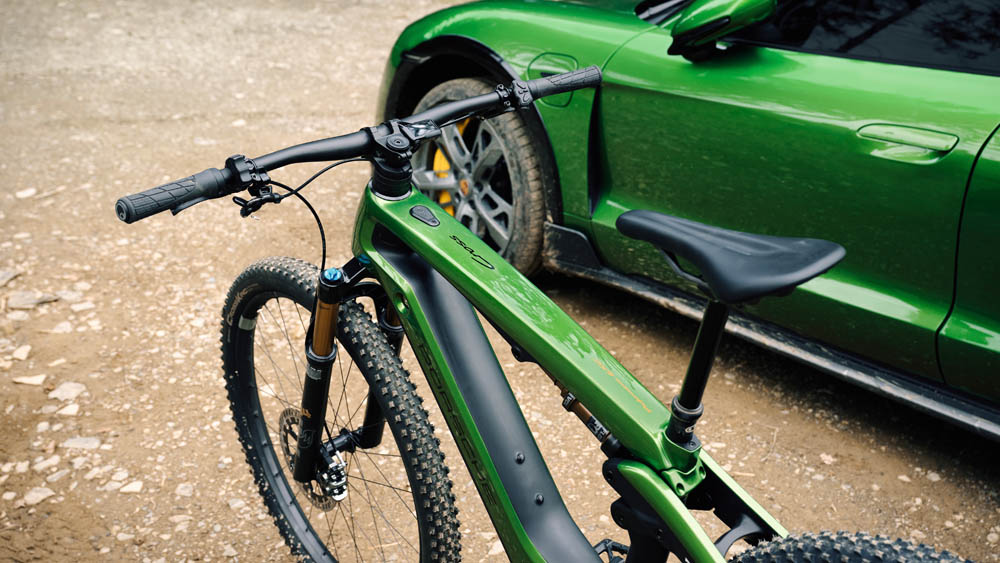 Apart from launching two new ebikes, Porsche will update the Sport and Cross models with improvements and new colours. Both the bikes will also be powered by the Shimano EP-801 motor, while the eBike Sport will be updated with the arrival of a Shimano XT DI2 12-speed rear derailleur with free shift function and a new black finish.
For its part, the Porsche eBike Cross, which has been Designed for more offroad use, It is offered in silver from now on. The pictures of both the cycles sport a metallic finish.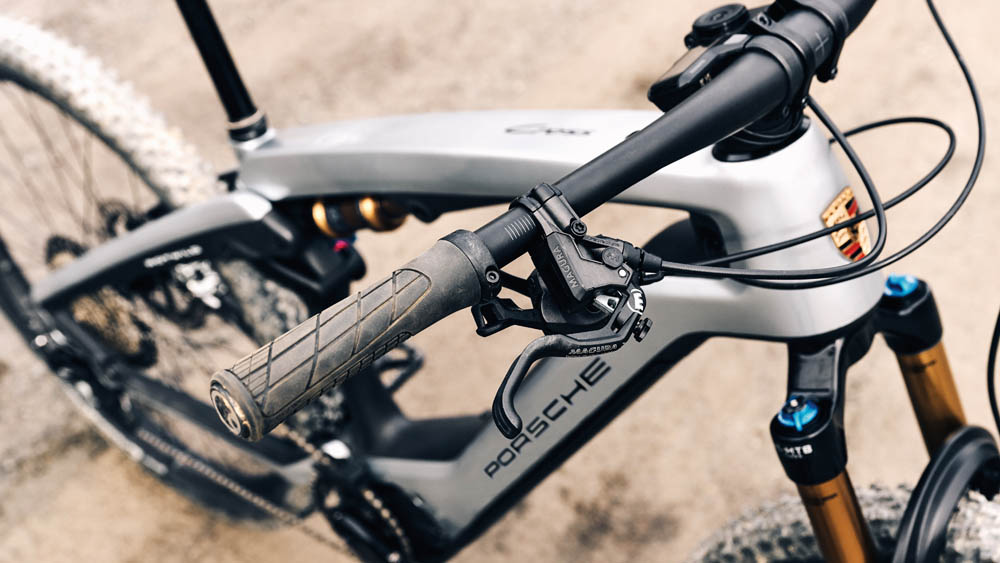 There are three sizes available for Porsche's two new electric bikes: S (for a projected height of 1.56 – 1.70 m), M (for a height of 1.68 – 1.82 m) and L (for a height of 1.80 – 1.94 m). They can be purchased at store.porsche.com and Porsche‑design.com, as well as at Porsche Centers and select Porsche Design stores.
new porsche ebike price and weight
Porsche Electric Bikes (Size M) weighs 21 kg (including pedals); The total weight allowed is 120 kg (including driver and luggage).
The retail price of the Porsche eBike Cross Performance is €12,900. The retail price of the Porsche eBike Cross Performance EXC is €13,900.