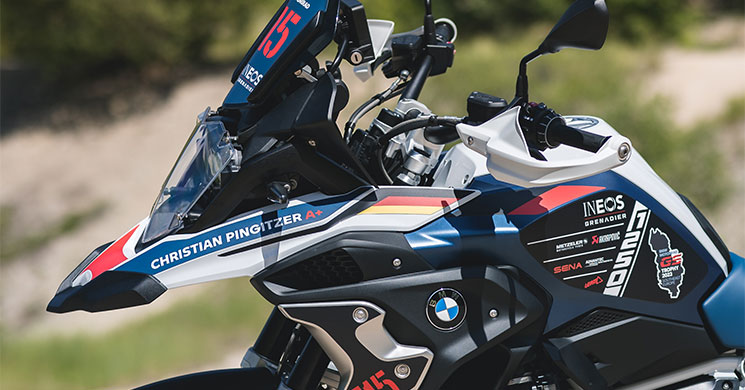 This is one of the most anticipated motorcycles for 2023 New BMW R 1300 GS. It will be a replacement for the existing R 1250 GS, And the German brand is about to introduce a new model. With everything ready, they have already submitted approval documents for the model in Europe, so its internals are completely exposed.
Homologation papers reveal model code: GG13, In clear reference to the R 1300 GS model, Naturally it will fall under Euro 5 regulations, and in the document you can check all its technical details such as power, torque or dimensions, among other things.
And they won't be minor changes, Rather, it is a completely new model, although it retains the essence of its predecessors., Yes, it is certain that the engine will remain the boxer twin, but this time (and as the name suggests) it has been bumped up to exactly 1,300 cc as compared to the previous 1,254 cc. Despite rumors of 100% liquid cooling, it looks like it will eventually retain the current model's liquid/air cooling as well as the ShiftCam variable valve timing system.
The power data is clear: it goes from 134 CV to 143.5 CV, with power peaking at 7,750 revs, with maximum torque of 143 Nm, reached 250 rpm higher, at 6,500 revs. This will allow the new German maxitravel to reach 225 km/h (compared to 219 km/h for the current version). and see because The novelty comes in an unexpected second variant of the 105CV, codenamed GG13R.
It will also be equipped with two different exhaust systems: One standard with one tube and one extra with two silencers inside, From the spy photos published in various media, we can clearly determine that they will be signed by expert Akrapovic.
bmw Will update the frame of the bike, which is of new design and construction, It is no longer a tubular chassis. It is not known exactly what it will be like, as it cannot be seen well in the spy photos, but it looks like it will be made of cast alloy, in keeping with the brand's usual trend with its traditional pressed steel chassis. Will leave
we also know that Front suspension will continue to use the Telelever system BMW's typical, and rear, a Paralever single-arm swingarm and the already conventional cardan transmission.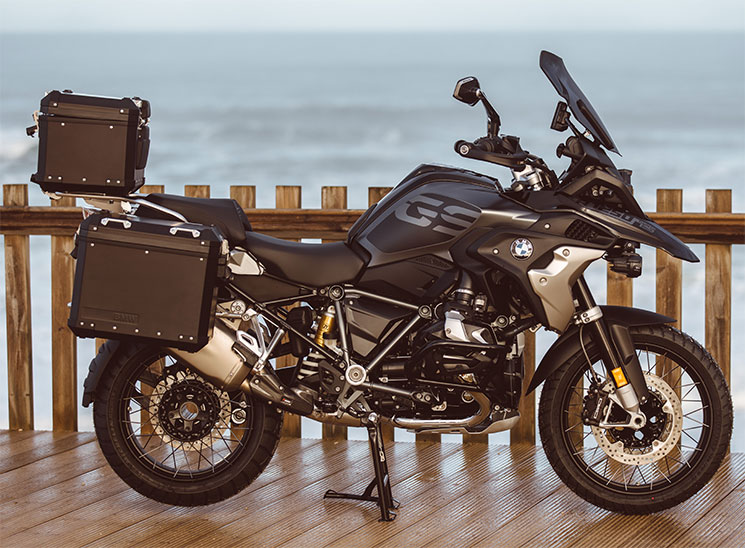 BMW R 1250 GS Ultimate Edition
Regarding size, It's going to be big, and we're not just talking about engine dimensions, but size and physical form. The photos are deceiving, as it will be 5mm longer (2,212mm and 105mm wide), with the document showing three different heights, so it is clear that the suspension will be adjustable in height, specifically in three positions: 1,376, 1,406 mm and 1,426 mm. The wheels will be 19-inch at the front and 17-inch at the rear.
a new techno gs, Which will bring front and rear radar, adaptive cruise control, blind spot and rear collision warning. It will also come with rear-view mirrors with hidden warning lights for an LCD screen and blind spot monitoring system with GPS and mapping system.
For this beauty segment, the line will be continuous, but somewhat disruptive, The styling will be showcased through a new, smaller headlamp, softening and modernizing the lines. The tank will be attached to the side panels and merged with the front peak. In this episode you can see some spy pictures of the model in question.
Read also: In June it includes time trial and boxes in Calafat from 69 euros
apparently, Possible M 1300 GS with high mileage is in BMW's plans, which will be the fourth in the range after the next M 1000 XR. Now it remains only to wait for BMW to ring the bell, which will happen sooner rather than later.