AirlineRatings.com has announced the top 25 ranking airlines in the world by 2023 as part of its annual awards for excellence in the airline industry, To be named within this heading, airlines Must achieve a seven-star safety rating and demonstrate leadership in passenger amenity innovation for its inflight services and products, air new zealand Selected for its in-flight innovation for the seventh time since 2013Skynest was honored with several awards such as Economic Beds, Operational Safety, Environmental Leadership and Motivation of its employees.
The New Zealand airline beat four strong contenders, some winners from previous editions –Qatar Airways (2021, 2022), Etihad Airways, Korean Airlines, and Singapore Airlines (2019)-, and succeeded in getting the first position.
This classification is not dictated solely by the norms of aviation security. Airlines are evaluated by five editors with many years of experience in the industry. Mix With 12 key criteria including government and safety audits, fleet age, passenger reviews, profitability, investment ratings, product offerings, and employee relations.
Geoffrey Thomas, editor-in-chief of AirlineRatings.com, said: "In our objective analysis, Air New Zealand came in at number one in several key regions,
The top 25 best airlines are Air New Zealand, Qatar Airways, Etihad Airways, Korean Air, Singapore Airlines, Qantas, Virgin Australia/Virgin Atlantic, EVA Air, Cathay Pacific Airways, Emirates, Lufthansa/Swiss, SAS, TAP Portugal, All Nippon Airways, Delta Air Lines, Air Canada, British Airways, Jet Blue, JAL, Vietnam Airlines, Turkish Airlines, Hawaiian, KLM, Alaska Airlines and United Airlines.
Number 1 airline
Some of AirlineRatings.com's most experienced and award-winning evaluators look for a consistent level of service, innovation, and commitment from the employees of each major competitor. The team noted that it is focused on leadership and airlines that innovate to make a real difference in the passenger experience.
In this regard, Air New Zealand was ranked No. 1 due to economy sleeper cabin innovation on its new 787s, passenger service, and rapid recovery from disruptions caused by the COVID-19 pandemic.
"Air New Zealand's commitment to excellence in all aspects of its business starts at the top, with outstanding governance and one of the best executive teams in aviation, to a workforce that consistently delivers on the airline's strategy and customer promise. does.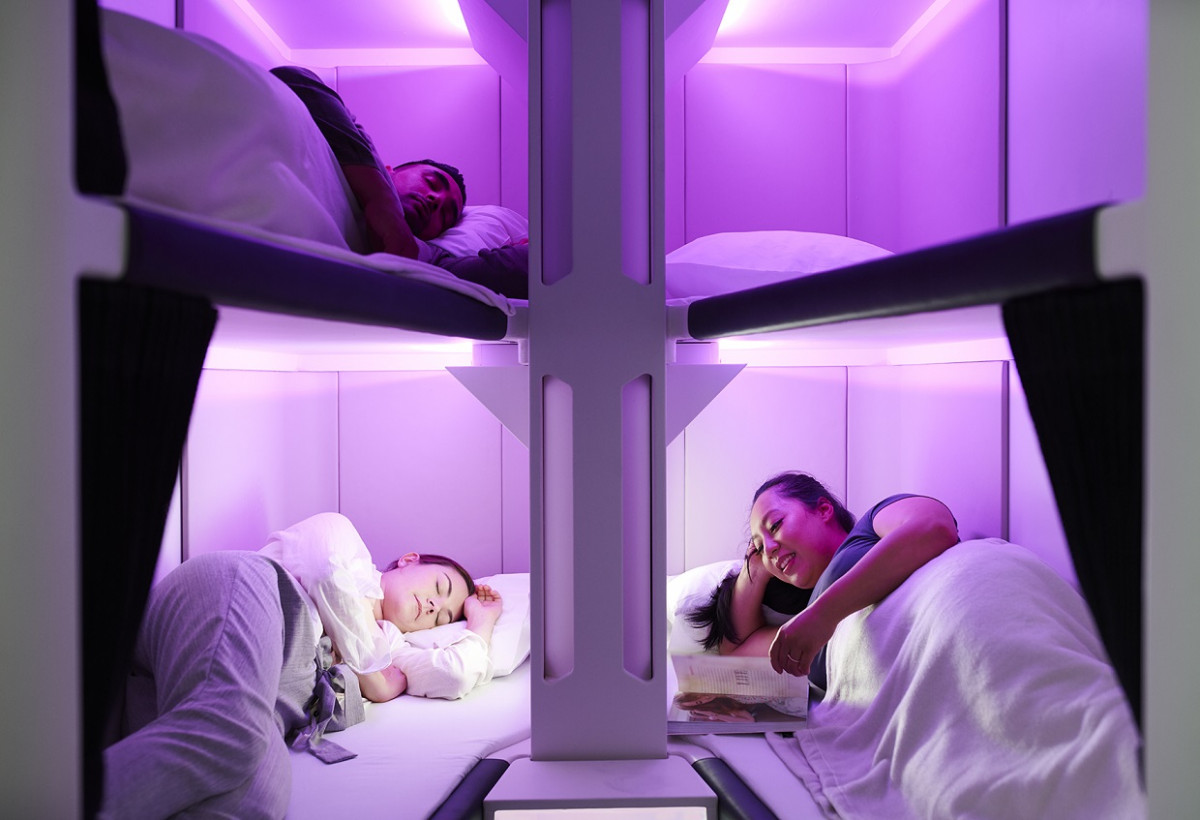 Air New Zealand's award-winning Skynest (Source: Air New Zealand)
Air New Zealand Chief Executive Greg Foran said: "We owe our success to the dedication and hard work of our 12,000 Air New Zealanders, who wake up every morning to connect Kiwis and the world. This award is for their courage, commitment, and exceptional service."
excellence award
Air new zealand won the best tourist class whereas Qatar Airways was awarded Best Business Class for the fourth year in a row and fine dining,
Singapore Aviation won as best first-class whereas Virgin Australia / Virgin Atlantic won as best cabin crew,
He Best In-Flight Entertainment & Best Premium Economy were for EmiratesWhereas Qantas stayed with the Best VIP Rooms,
Etihad Airlines took the prize Best Environmental Airlines Award for its leadership in the 787 program Greenliner,
air baltic won the award of Best Regional Airline,
By excellence in long-distance travel: Middle East, Qatar Airways, North Asia: Korean Air, Northern Europe: Lufthansa, North America: Delta Airlines, south America, LATAM Airlines, South Europe: Turkish Airlines, Southeast Asia, Singapore aviation, Australia/Pacific, air new zealand, and African, Air Mauritius,