A growing number of US retailers are sounding the alarm over organized robbery that has hit many major urban markets across the country.
Best Buy reported solid third-quarter earnings (pdf), beating market estimates. The consumer electronics retailer has found that more Americans are modernizing their home technology and kitchen appliances. But the company has warned of some of the challenges it faces in the future, including "organized retail crime."
"In retail, we are definitely seeing more and more organized crime," Best Buy CEO Corey Barry said during a quarterly conference call with Wall Street analysts.
Barry noted that the retailer determines how to "lock" products while delivering "good customer experience." A Best Buy executive confirmed that security guards have been hired at some stores.
Speaking to CNBC's Squawk Box, Barry said the massive shoplifting was "traumatic" for employees as she witnessed "weaker groups coming together and targeting our stores."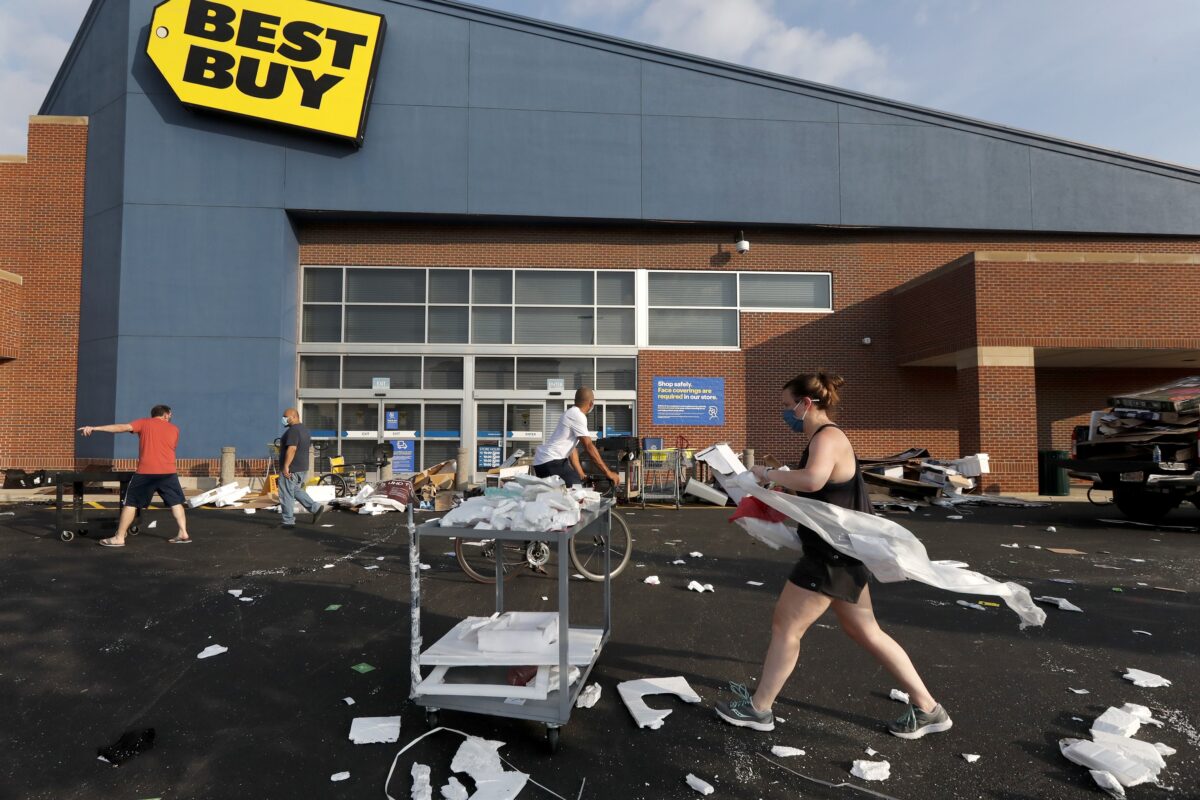 "I would emphasize that this is a truly traumatic experience for our employees. Obviously, their safety is our top priority, "she said.
"They are happening more and more often all over the country. This is a truly terrible change in the business trajectory and we are working hard to stop it. "
Apple and Nordstrom were the victims of robberies after criminals attacked stores in California. Robbers stole as many as eight expensive wallets from a Nordstrom store in Los Angeles, while others stole goods worth up to $ 20,000 from an Apple store in Santa Rosa.
On Monday, a mob of thieves targeted the Neiman Marcus location and the GameStop store in Chicago. Last week, criminals also stole about $ 100,000 worth of merchandise from a Louis Vuitton city store.
In October, Walgreens announced it would close five stores in San Francisco, citing rampant crime in the area.
Organized robbery damages U.S. retail
A large number of brick-and-mortar retailers across the country are experiencing a significant surge in shoplifting.
A law enforcement and retail coalition recently predicted that organized retail theft is costing companies an estimated $ 45 billion in annual losses, up 50 percent from a decade ago.
The National Retail Federation (NRF) estimates that organized retail crime costs an average of $ 700,000 on $ 1 billion in sales. According to the 2020 Organized Retail Crime Survey by the industry body, 75 percent of retailers reported an increase in merchandise thefts. The 2021 NRF National Retail Security Survey also found that two-thirds of retailers said the pandemic increased the risk of theft for their businesses.
Criminals not only resort to robbers, but also change their tactics.
Gail Morris, director of investigations at Williams-Sonoma, Inc., noted that the criminals are returning the stolen goods without receipts and claiming it was a gift. But they are not using this scheme.
"They are trying to organize social engineering of people from the care center by phone. They may say that something is not working for them and return the box of stones because we are just looking at the tracking number, "said Morris. "This is a scheme that has been around for years, but is easier to abandon because companies are heavily focused on their e-commerce channels."
Officials opposed these events. California Democratic Governor Gavin Newsom called it "just unacceptable," announcing an increase in police presence at major retail sites.
Experts argue that recent criminal justice reforms are partly responsible for shoplifting. Over the past 20 years, 40 states have raised their stolen goods thresholds, leading to felony charges, effectively mitigating store theft fines, according to the National Association for the Prevention of Shoplifting.
The wave of theft is not just worrying about retailers. American households are also concerned about being targeted.
Americans are worried about "porch pirates"
It is estimated that 92 percent of Americans will receive parcels delivered at Christmas. But that generosity and convenience may also raise some concern amid the rise in porch pirates.
About a third of Americans are concerned about the theft of holiday packages, according to a new study by C + R Research.
The annual report noted that 23% had parcels stolen. That didn't scare consumers off, however, as 28% of respondents say they plan to do more online shopping this Christmas.
Many also take the necessary precautions to avoid becoming victims of theft. Twenty-seven percent send their goods to work or to a relative's home, and 40 percent have installed a doorbell camera or traffic light.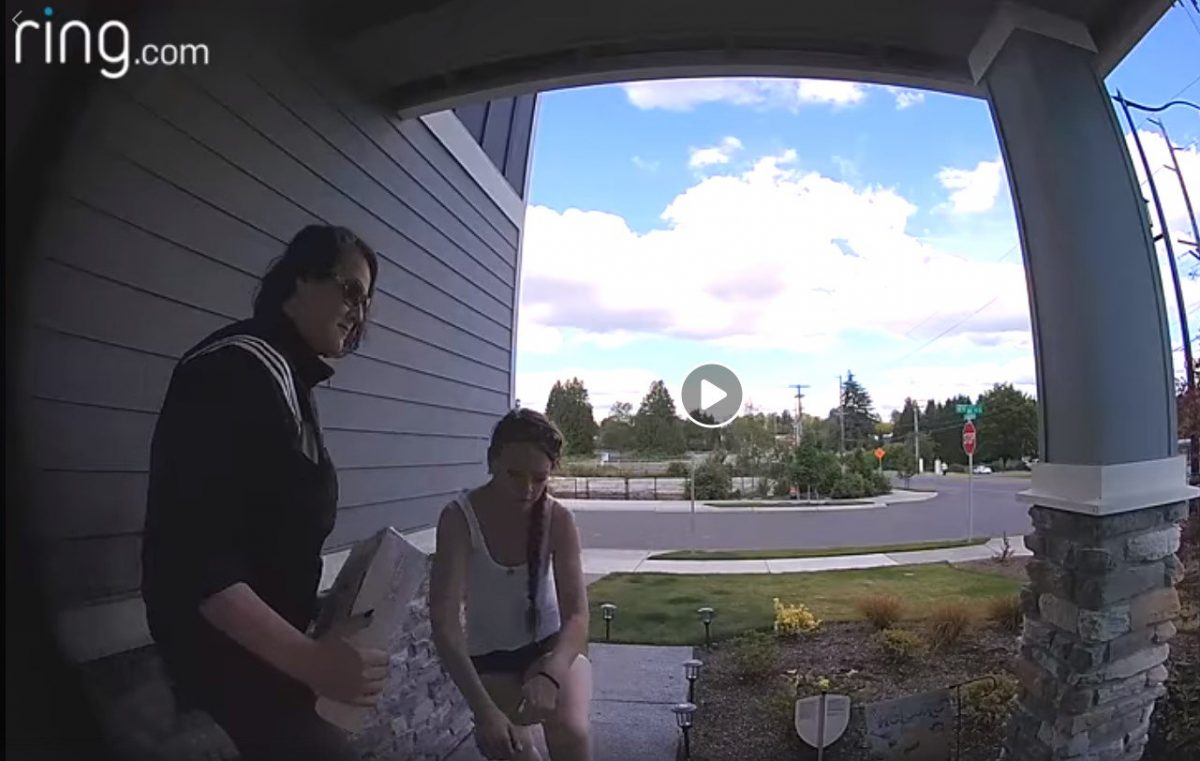 "Regardless of the season, it is still important for consumers to take precautions when ordering online. Adding security features and being able to stay at home during delivery are some of the best ways to prevent package theft in 2021 and beyond, "the study authors explained.
Consumers pay higher prices
In the end, all costs fall on the buyer's wallet. According to industry experts, the problem of organized robbery is forcing retailers to pass the cost of lost goods onto buyers.
"Your prices will go up. When it comes to retail theft, it's just money straight from the bottom line, Wisconsin Grocers Association president and CEO Brad Scholz told the Washington Examiner. "It all comes down to cost recovery from customers. Nobody likes to talk about it. "
When the consumer price index (CPI) is at more than a 30-year high of 6.2 percent, shoppers cannot afford it. In the meantime, more consumers are changing their shopping habits, be it daytime shopping or online shopping.
…