Despite being hampered by an ankle injury that kept him out of four games this October, Riqui Puig did it again in the last game of the Los Angeles Galaxy in the regular Major League Soccer league against Dallas.
The finish was not what was expected, with a stunning 1-4 loss, but the final balance for the Catalan footballer was more than positive in general terms. At the age of 24, the former Barcelona player is one of the best players in the American competition although not eligible for 'play off' for the title.
Neither Barça nor Saudi Arabia: Messi will play in China and is already unleashing madness
Not Busquets or Jordi Alba: the amazing Spanish footballer who earned the most in MLS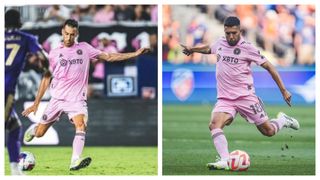 The former Betis Sanabria challenged Messi and sparks flew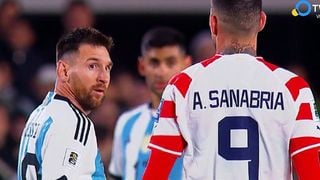 The statistics confirm the feeling that he is the leader of the Los Angeles team on the field. Not in vain, He was their top scorer, with 7 goals, to which he added 4 assists, he was chosen for all this as the MVP of the franchise in California itself.
But their numbers are even greater. Overall in MLS, Riqui Puig is the player who made the most passes in the entire competition, with a total of 2,073, giving a high average of 67.97 per game. But, in addition, it is not about the insignificant touch of the ball, he is also the player who made the most passes. to attack, with 390 (12.79 per game).