When World Cup winning captain Mahendra Singh Dhoni had said goodbye to cricket, the biggest challenge before the Indian team was to find his alternative. Everyone agreed that Dhoni is Dhoni, he has no connection. Nor will anyone reach his stature. Dhoni is the only one in himself, but someone had to play his role in the team, so his disciple Rishabh Pant got the responsibility of gloves.
What a great promptness Pant showed even behind the wicket and the charisma he did with the bat that the world is appreciating. Pant is consistently performing well for Team India. The manner in which Pant bats not only in the country but also on foreign soil shows the same aggression as Dhoni. Although Pant's nature is to score runs by batting at a fast pace, but who made him like this. Who did the work of casting Pant in that mold, due to which he is creating a ruckus. Behind this is none other than 'RRR' i.e. Rahul Dravid, Ravi Shastri and Ricky Ponting, who have taught Pant a lesson in aggression, fearlessness and restraint.
Pant's first guru Rahul Dravid
Rahul Dravid was known as The Wall in the Indian cricket team. Whatever the circumstances of the match, Rahul Dravid used to calm down and destroy the morale of the opponent's bowling. Dravid's decency was such that even the biggest opponents were convinced of him and this was also his biggest strength. Dravid has given Team India a chance to be proud of his game for a long time. After retirement, he went on to strengthen the foundation of Indian cricket and became the coach of the Under-19 team. Here he worked to carve out the future of Team India, out of which players like Rishabh Pant emerged.
It is the same Rishabh Pant who seems to be playing better on foreign soil than on home pitches, an example of which was seen on the tour of England where legends like Rohit Sharma and Virat Kohli could not show anything amazing, where Pant continued to create a century after century. This is the reason that Pant used to attack and play fearlessly, but restraint and patience are also seen in him.
Ricky Ponting
The legendary captain of Australia who ruled his team all over the world for more than a decade. One of the greatest batsmen in the potting world who has hardly blown away any bowler. His batting style was as aggressive as he was technically sound. This is the reason why he won the World Cup for Australia twice in his captaincy.
After retirement, Ponting is now in the coaching world just as he was in his game. Pant has also learned some tricks from him. Pant is the captain of Delhi Capitals in the Indian Premier League and Ricky Ponting is their coach. He inspires his players to play like Ponting used to play on the field. Ponting has a big hand somewhere behind Pant's destructive batting in T20 cricket.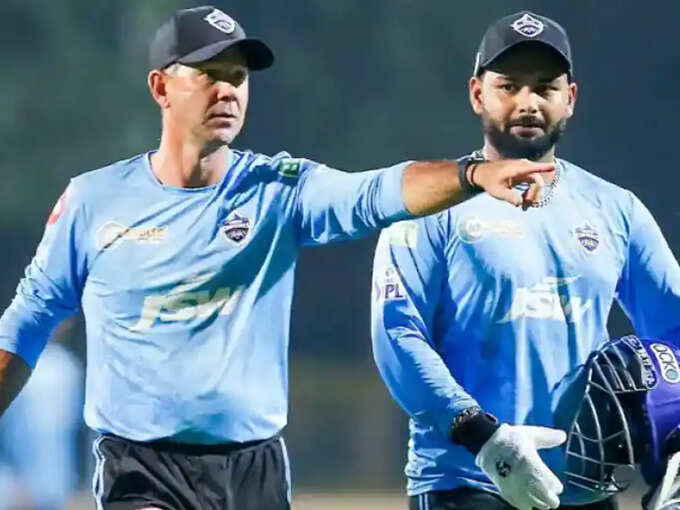 This is the reason that the pair of Delhi Capitals Pant and Ponting became a superhit. Ponting's coaching not only strengthened Pant's batting, but he also emerged as a better captain. Under the captaincy of Pant, Delhi's team reached the final of the league for the first time in 2020.
Ravi Shastri
Ravi Shastri was that great player of India who never cared for anything. He made every challenge easy with his calmness. Be it during your playing days or coaching career. He also taught the same style to the players, no matter what the opponent is, do not be afraid. If he beats us in one match, we will beat him in four. With this spirit, Ravi Shastri's coaching made Team India win every place where the account was never even opened. It was under his coaching that the Indian team established its dominance in all three formats.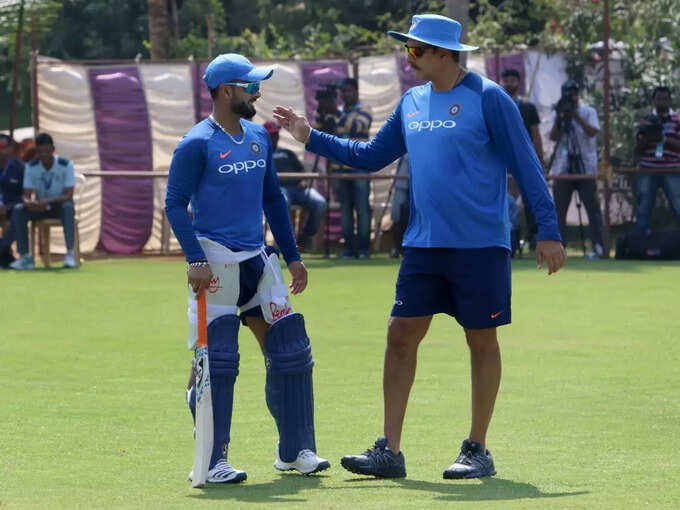 Pant was also a part of the team that Ravi Shastri prepared the team. It was under Shastri's coaching that Pant completely refined his fearless batting. Whatever kind of bowler Pant will play, he will take the shot he wants. In a totally crazy way. The secret of Pant's success is also believed to be more or less the same. However, if you look at the way Pant is glowing now, he now has glimpses of all three Rahul, Ravi and Ricky and it is these three RRR that made Pant a destructive batsman.