get insurance from Rode that NT-USB was an immediate success when it was released eight years ago (eight years already?), and that NT-USB+ Wants to raise the bar for studio-quality USB microphones. Building on the features that made the original model so popular, they introduce cutting-edge features and technologies aimed at a new generation of creators, be they musicians, podcasters, streamers or professionals of all kinds and circumstances Those who need to make quality recordings or broadcasts.
Rode NT-USB+
The NT-USB+ features a studio-quality condenser capsule that mimics the sound of a classic large-diaphragm condenser microphone. Its creators say it delivers warmth and clarity with full frequency response and a closed cardioid pattern that lets vocals, acoustic guitars or other instruments shine. Circuitry has been upgraded with the Revolution preamp Promises very low noise level even when operating with high gain, Upconversion has also been improved, going from the 16-bit and 48 KHz of the 2014 model to the current 24-bit and 48 KHz.
Another one of the interesting points of this renovation is new internal dspwhich allows you to apply advanced processing with a High-pass filter, compressor, gate and aural exciter and big bottom effect, all configurable from the Rode Central application, which is available for computers (Windows and macOS) and mobile devices (iOS and Android). The USB connection has also been modernized, now becoming USB-C. Unfortunately, there's still no physical gain control on the device (software only), but the integrated headphone output and volume controls for direct monitoring remain. Desktop stand and pop filter still exist, As a final note, from Rode they indicate that the NT-USB is designed and manufactured entirely in Australia.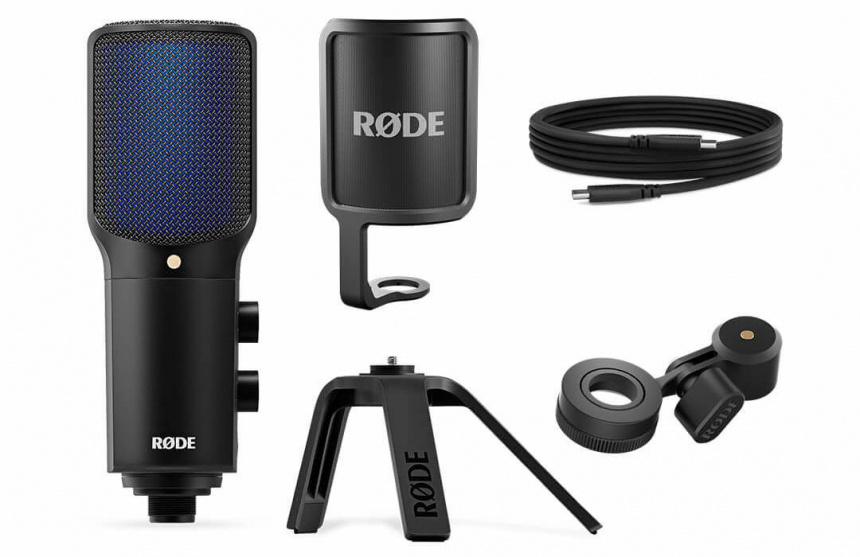 Price and Availability
EL NT-USB+ Available now at official price of $169,
Further information: Rod