Australian deaf cricketer Shah Rukh Syed will watch the Benaud-Kadir final match tonight with rare pleasure, no matter who wins.
"I'm just really excited as Pakistan is my country of birth and Australia is the country that gave me recognition," Syed said.
"Seeing both involved in the game of cricket that I love more than anything is something special and I will cherish it for a long time.
"Tour of Australia in Pakistan is very interesting for me as a cricket fan and in addition I wanted it to happen so that the cricketers can experience Pakistan as a country for themselves."
Like Usman Khawaja, Syed was born in Pakistan but decided to dedicate his life to the Lower Dungeon.
The similarities don't end there: both men are husbands, fathers of small children and stylish opening left batters.
"Usman Khawaja is a great multicultural ambassador for Cricket Australia," said Syed.
"My admiration for him comes from the fact that we both have the same style of play as he is also a lefty opener. Watching him go about his business also helps me a lot to improve my game."
Syed's representative career was stalled by COVID-19 for two years.
But it will start again in June when the International Cricket Inclusion Series takes place in Brisbane:
The competition will take place in Brisbane from June 1 to 15, with Australian teams for the deaf, blind and mentally handicapped playing five T20I matches and three ODI matches against England.
this will be the first time that the National Blind Team will compete on an international stage since the 2018 Cricket World Blind Championship in Dubai.
The Deaf National Team last competed in the Cricket World Cup for the Deaf in India in 2018.
Cricket helped Syed communicate in his new homeland
Syed had to learn English and Auslan after moving to Australia in 2014.
He can't wait to fight the Poms.
"Playing against England will give me the opportunity to represent Australia in the first place," Syed said.
He said that this in itself would be "the greatest honor" and something that he and his family could be immensely proud of.
"Secondly, the rivalry between the two countries involved is perhaps the biggest and by far the most historic in cricket. So yeah [I am] looking forward to a good competition," he said.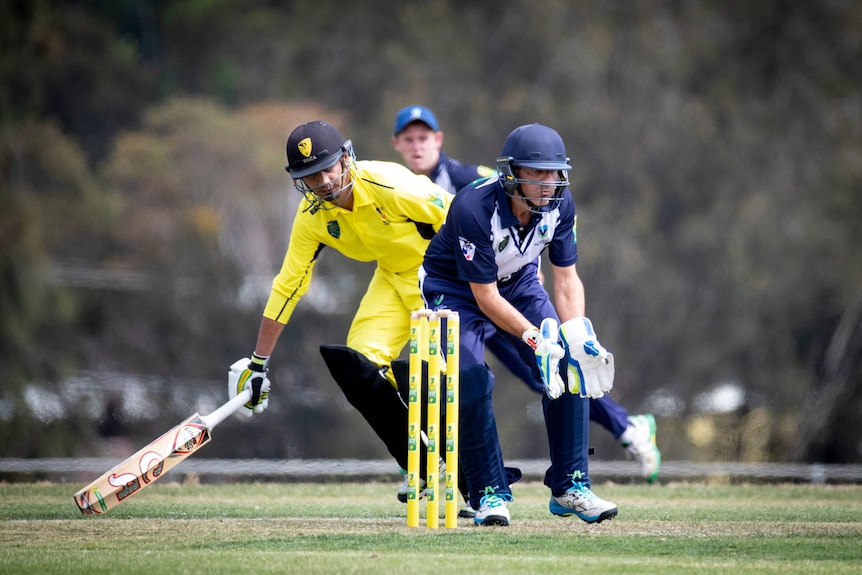 Syed works nine to five as a data entry administrator for a private company in Western Australia.
After work, he gets into the network and deals with his physical form.
"In my gym workout, I'm currently focusing on strengthening my core while also working on strength, especially my shoulders," he said.
The selection of the final squads will be announced in May, and before the series there will be a training camp.