Antonella Roccuzzo is the first woman on the Argentina national team And he sets the trend in every game. However, she is not the only one who has something to talk about her looks. dear calvagniwife of Nicolás Tagliafico also dazzles with his outfit and has something that unites him with Lionel Messi's wife: they share gossip.
to encourage your partners in the game of For Argentina's national team against Australia at Ahmed Bin Ali Stadium, Antonella Roccuzzo and Caro Calvagni joined forces choosing the same cabal: substitute jerseys and purple mini bags.
Antonella Roccuzzo and Caro Calvagni appear to encourage the Argentina national team
Rosario smiling at the stadium ahmed bin alia couplet, With a very casual look that was replicated through social networks. For this occasion, Antonella Roccuzzo chose to wear an Argentina national team substitute shirt and a pair of skinny jeans from Zara.
With this dress, Lionel Messi's wife drew cheers from the audience to the relatives of the players who are living in the La Perla neighborhood.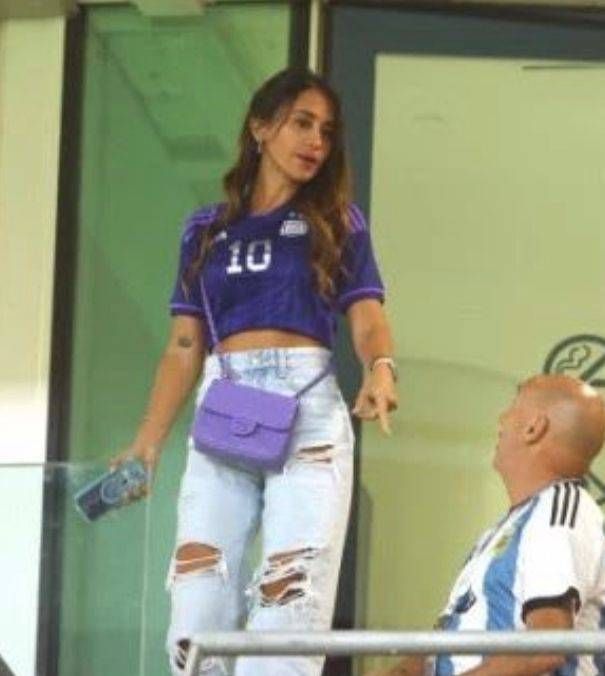 To complete the look, the fashion reference chose a purple Chanel bag in harmony with the colors of the shirt. she wears Named "Caviar Quilted Secret Mini". Violet, also known as "very peri" and listed by Pantone as the color of 2002, It's a risky tone but easy to pull off. It goes well with black, white and even brown. It is also a color that suits all times of the year.
In turn, Caro Calvagni was not far behind. The youngster also chose to wear the Argentina substitute's shirt but tied it around her navel and teamed it with light blue ripped jeans and a purple Chanel mini bag.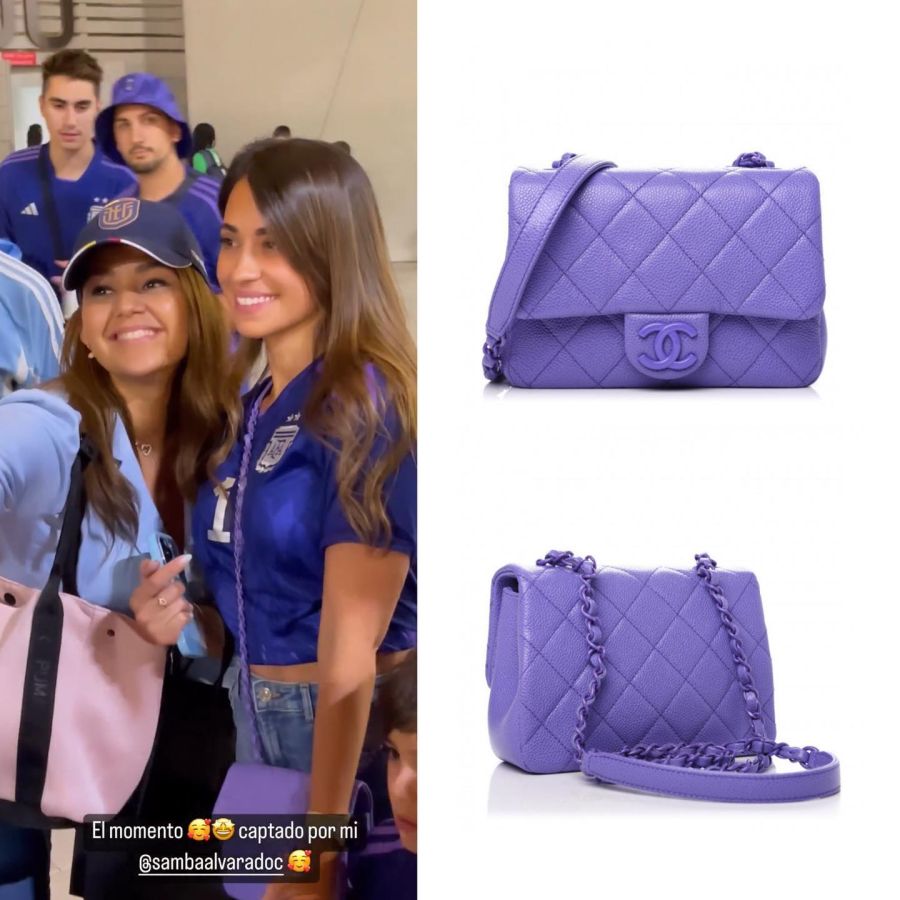 In this way, Antonella Roccuzzo and Caro Calvagni, the wives of great players of the Albiceleste team, matched their looks and turned them into a cabal for the rest of Argentina's games.