MOSCOW – A student at a Russian university was shot dead on Monday, killing six people and injuring 228, before police opened fire and detained them.
Aside from saying he was a student, authorities did not provide further information about his identity or possible motives.
At the time of the attack, students and staff at Perm State University locked themselves in a room, and video posted on Russian news sites showed some students jumping out of a second-floor window.
In some footage, a black-clad, helmeted man is seen standing on a long-barreled weapon on the sidewalk of campus. Russia's Investigative Committee, the country's top agency for criminal investigations, says the gunman fired a smooth hunting weapon. This may indicate that he used a shotgun.
The committee of inquiry said six people had been killed, revising the previous eight dead. No explanation was given for the change.
The Interior Ministry said a unit of traffic police was the first to arrive at the scene and the suspects fired at them. He was wounded when police opened fire and was then disarmed, the ministry said. It said the gunman was also armed with a knife.
The university, which has 12,000 students, said there were about 1,000 people on campus at the time of the shooting. The school is located in the city of Perm, about 1,100 kilometers (700 miles) east of Moscow with a population of 1 million.
The investigation committee said 28 people were injured, some of whom were hospitalized, but gave no details. The health ministry said 19 of them were shot; It is not clear how others were injured.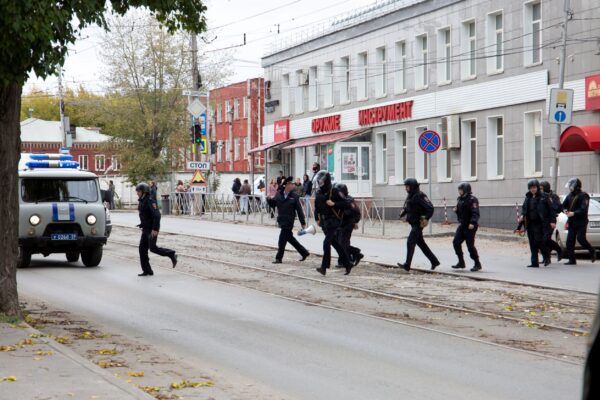 .
This News Originally From – The Epoch Times