Cyber ​​attacks have become more dangerous in recent months and are now directed towards a specific objective. This has raised concerns that, according to the study's data "The state of cyber security in Spain "Prepared by the information security company Secure & IT,more than80% of companies are taking external technical and legal advice on the matter,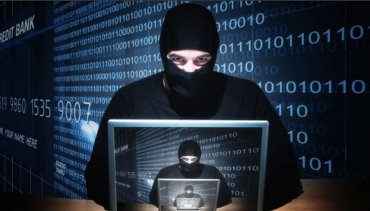 There is some complexity in information security. On the one hand, technology is developing very rapidly and the number of devices and solutions is not increasing. A large proportion (43.8%) of consulted organizations have legal advice and compliance, while 37.5% chose to request technical support, Only 18.7% of companies work on information security internally.
Organizations seek outside advice from companies providing security services, whose work is not only reactive, but above all, prevention and awarenessSo that companies and users can know the importance of proper information security management.
Francisco Valencia, CEO of Secure & IT, explains that "andIt is necessary to integrate information security technology and law. It should be treated as a strategic issue involving the entire organization and supported by senior management. We cannot forget that in addition to avoiding economic losses or sanctions, the security of information builds trust among customers, suppliers and partners. Therefore, establishing cyber security as one of the company's values ​​is a highly valuable differentiating element.,
From this study it is concluded Ransomware is the attack that hurts companies the most (26.9%), followed by identity fraud (12,7%) Y internal attack (11.4%). Due to fear and pressure many companies choose to pay to withstand the blackmail of cyber criminals, but, in most cases, they do not recover their information.
Valencia assures that the most important thing in the face of ransomware don't pay ransom,There are many reasons why a company should not be subjected to extortion by cyber criminals. Firstly, no one can guarantee that the information will be returned after payment. In fact, in most cases it is not returned. Furthermore, once you make the payment, you may become the target of further attacks, as criminals know you are willing to pay. But, above all, because the company can be accused of collaborating with a criminal organization", concluded the expert.
But ransomware isn't the only concern of companies, who have seen how fraud attempts through identity theft have also increased. The situation becomes even more complicated because Technologies are getting more sophisticated, An example of this is video depfakeIn which it is possible to superimpose a person's face or even do voice impersonation.
Insider attacks complete the platform of threats that concern companies the most. In this regard, it should be remembered Cyber ​​criminals are to blame for only 23% of cyber attacks, The other 77% occurs within the companies themselves and may or may not be intentional: human errors, disgruntled employees, unfair competition, legal or contractual violations, lack of technical measures, inadequate training, etc.
Phishing is also one of the main concerns of the companies. it is estimated that Nearly 90% of companies have received phishing attempts in the past year, It's not always easy to spot them, as they are becoming more and more elaborate, but the simple fact that they claim to have some information via mail should already make you suspicious. The best thing to do in these cases is to be cautious: verify the authenticity of the email, don't click on any links or download attachments, and confirm the origin of the email with the sender.