A few days ago we told you that Stellantis launched the Pro One project, where it wants to take advantage of the wide range of commercial models of all its brands to gain market share in all continents. And with the announcement of that strategy, an immediate change in that range of models is expected.
Well, at the "Commercial Vehicles Ambition Day" event held in Amsterdam, Stellantis confirmed the arrival of 12 second-generation electric vans, with a newly developed 400-volt system, for its brand Citroën , FIAT, Opel/Vauxhall and Peugeot, initially for the European market.
In the Opel range.
The update of icons such as the Citroen e-Berlingo and the Peugeot Partner-e stands out, but all models of the compact, medium and large segments are included.
For North America, meanwhile, Stellantis confirmed the arrival at the end of 2023 of the RAM ProMaster EV, which is the same Citroën Jumper and Peugeot Boxer, but rebranded with the RAM brand. A year later, the RAM 1500 REV pickup truck will debut, and four more electrified commercial vehicles will debut in the next two years.
General details: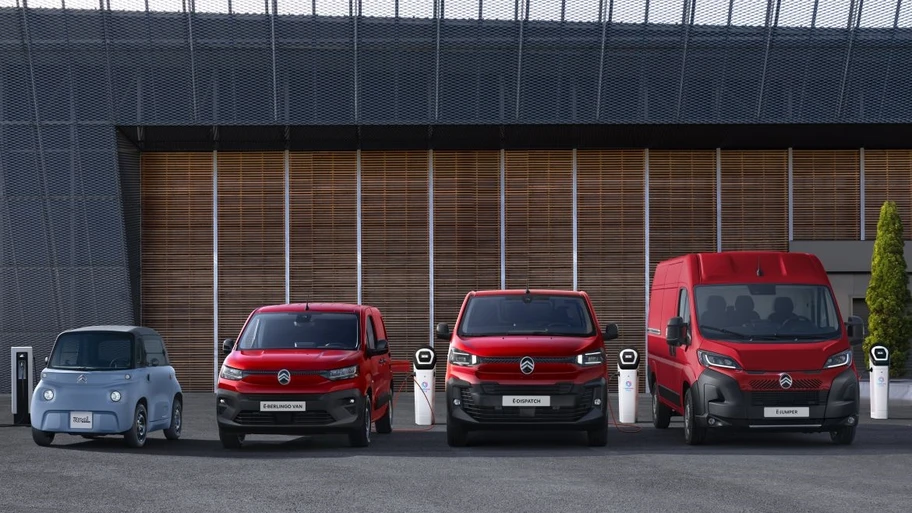 Commercial range of Citroën.
Compact van: 330 km of autonomy, battery size not specified.

Medium van: 350 km autonomy, battery size between 50 and 75 kWh.

Big van: 420 km range, 110 kWh battery size and 150 kW fast charging capacity.
All vehicles will include a new regenerative braking system, a heat pump to optimize autonomy in winter conditions, 10″ information screens with new user interfaces, and the level 2 driver assistance functions, etc.
In some brands such as Peugeot, Citroën and FIAT, they debuted an exterior redesign with the inclusion of a new flat logo design.
Models to be renewed:
The FIAT Professional range.
Citroen: e-Berlingo (compact), e-Jumpy/e-Dispatch (medium), e-Jumper (large)

Fiat: E-Doblo (compact), E-Scudo (medium), E-Ducato (large)

Opel/Vauxhall: Combo-e (compact), Vivaro-e (medium size), Movano-e (large)

Peugeot: e-Partner (compact), e-Expert (medium), e-Boxer (large).
Interestingly, Stellantis said that some mid-size vans will also get the hydrogen fuel cell treatment in mid-2024. They will have a range of 400 km (249 miles). Fuel cell technology will also be extended to larger vans such as the Vauxhall Movano, which has up to 500 kilometers of range and a recharge time of just five minutes.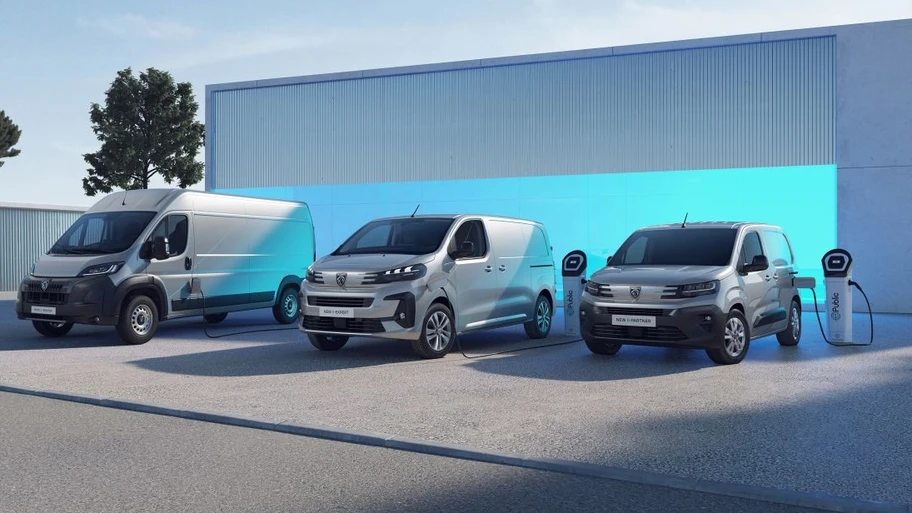 The Peugeot range.
In addition, the group also announced a delivery van version of one of its large electric vehicles, whose on-screen graphic reminds the Rivian Amazon's EDV with a roll-up tailgate. However, he did not mention what badge this electric pickup truck will wear, what market it is intended for, and the launch schedule. InsideEVs contacted Stellantis for more details.
Commercial vehicles are a major contributor to US greenhouse gas (GHG) emissions, according to the EPA, and medium and light trucks alone account for 23 percent of total GHG emissions. in the transportation sector in 2021. That's why automakers are announcing electric cars. commercial vans for various transportation purposes, as advanced, zero-emission alternative to gas-guzzling models are widespread today.