Sydney commuters need to plan for major disruptions as planned strikes will cause the entire New South Wales (NSW) train network to shut down between 8 pm on Monday and 4 am on Tuesday.
Transport NSW warned that train frequency would slow significantly from 6 pm onwards, and some people could be stranded.
Some services for intercity and regional services will be suspended from 3:30 pm and will resume at 5:30 am on Tuesday.
Buses will replace trains on all lines during the eight hours of the planned industrial operation, but commuters are being encouraged to find alternative modes of travel or avoid unnecessary travel.
NSW Transport warned there would be flow-on effects later in the week as it is the busiest week of the year with many services fully booked. As a result, customers may not be able to switch to a different day.
The department also warned drivers to expect more traffic than usual as passengers are re-directed on the roads.
The Rail, Tram and Bus Union (RTBU) stepped up its industrial action from last Tuesday when it called on the NSW government to "tear down" its contract with a Spanish company to build a new fleet of trains.
The union said the Spanish company was also responsible for the inner-west trams, which are currently not in operation due to cracking.
RTBU NSW Secretary Alex Klaasens said, "This NSW government's startling handling of transport is being laid bare for the time being, but instead of going ahead and addressing the obvious failures, the Perrote government is backing down against the basic safety needs of workers. Emphasizing on it." said.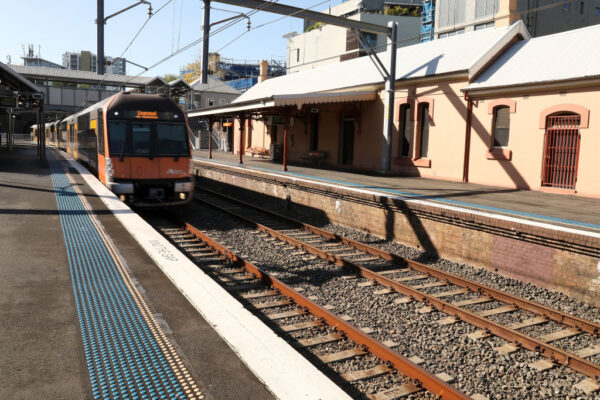 Klaasens said the action will affect commuting services overnight, however, the union will ensure that goods trains are not affected.
"We are very aware of the impact on passengers, but we also know that not taking action will put workers and passengers at risk," he said. "We are removing all stops to ensure that important freight traffic is not affected at all, however, people's Christmas gifts and other important items will still be received."
NSW TrainLink chief executive Del Merrick called on unions to halt the action while the bargaining process continues, noting it would particularly affect regional customers heading home for Christmas.
"This is a significant disruption which means that many regional and rural customers will not be able to travel, will have a chaotic journey on road coaches or need to make other plans," he said.
Merrick asked unions to consider withdrawing the action by Christmas to avoid further impact on customers.
"We want the unions to consider withdrawing the action completely and focus on pursuing the bargain. Progress has been made – we have made a fair and reasonable proposal to the United Railway Unions for their consideration. That's exactly what they asked us to do," he said.
NSW Transport said it offered workers new enterprise agreements, including a 2.5 percent wage increase in the first year. However, the union is demanding a 3.5 per cent pay hike.
,