Long-time Waterloo school board member Mike Ramsay says board is 'using the charter to limit people's speech'
An Ontario school board member is calling out the board's chair for engaging in "moral panic" by shutting down debate about the content in some children's books on gender transition that deals with sexuality.
The issue arose after a teacher's presentation at a Waterloo Region District School Board (WRDSB) meeting was cut off because she raised questions about the age-appropriateness of some parts in certain books in elementary school libraries.
At a subsequent meeting on Jan. 24, trustee Mike Ramsay demanded chair Scott Piatkowski apologize to the community for the tensions created by cutting off the teacher's presentation. However, Piatkowski repeatedly dismissed Ramsay, telling him he was out of order.
"The chair and majority of my colleagues have been exploiting for political gain the fears and concerns of not only our transgender friends and neighbours, but also friends and neighbors that are asking legitimate questions," Ramsay told The Epoch Times.
On Jan. 17, teacher Carolyn Burjoski made a delegation to the board about publications she said are available to children from Kindergarten to Grade 6, while reading excerpts from two of the books. She had begun to argue that one book made it seem "cool" to medically transition to another gender when Piatkowski forced her to stop.
After the board removed her from the virtual meeting, Burjoski said she was bullied and later assigned by school administration to work from home.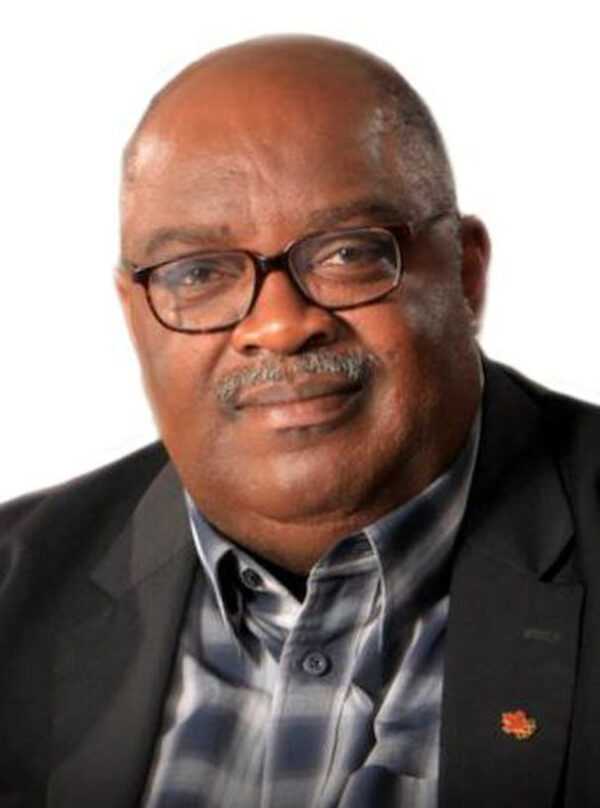 "Board members have taken to radio, television, social media to grossly misrepresent my remarks. I feel bullied, slandered, and abused," she said in a video posted on Twitter on Jan. 21.
Although the WRDSB usually posts video recordings of its meetings on YouTube, the recording of the Jan. 17 meeting was not posted.
In his opening remarks at the Jan. 24 board meeting, Piatkowsi raised concerns that Burjoski's comments violated the Ontario Human Rights Code.
"While some trustees and some well-meaning delegates might genuinely not have seen the harm the delegate caused in what she was saying, I can assure you it was real," he said.
During the Jan. 17 meeting, Burjoski read excerpts from a book titled "Rick" in which the main character questions his sexuality because he's not thinking about naked girls, and later declares an asexual identity after joining the school's rainbow club.
"While reading this book I was thinking 'maybe Rick doesn't have sexual feelings yet because he is a child,'" she said.
"It concerns me that it leaves young boys wondering if there is something wrong with them if they aren't thinking about naked girls all the time. What message does this send to girls in Grade 3 or 4?"
Burjoski said another book titled "The Other Boy," in which a 12-year-old named Shane Woods undergoes gender transition, "makes very serious medical interventions seem like an easy cure for emotional and social distress," and that "it does not take into account how Shane may feel later in life about being infertile."
Delegates gave emotional testimonials during the meeting in support of the board's decision to cut off Burjoski's presentation, while others opposed it.
But Ramsay and other critics say their issue with the incident isn't about whether or not LGBTQ books should be allowed in schools. Instead, they argue that when governments at any level silence one side of the debate, it sets a dangerous precedent.
"The Charter of Rights and Freedoms is intended to protect citizens from government, it's not intended to expand the authority of government," Peter Woolstencroft, a political science professor at the University of Waterloo, said in his testimony.
"[Yet] here's the school board using the charter to limit people's speech."
Woolstencroft said the charter and the Ontario Human Rights Code has never been used in school board meetings to limit or prohibit speech.
"No right is paramount. No right overrides everything else, but rights have to be taken in balance," he said.
He added that according to the provincial code, he didn't believe Piatkowsi had the right to shut down Burjoski's speech.
The Ontario Human Rights Commission is designed to carefully assess each claim before adjudicating, Woolstencroft explained. It never makes spur-of-the-moment decisions about the code being violated, nor instant judgments.
"Yet, this is what the board did," he said.
Ramsay, who has himself served as chair three times, said he also didn't agree with the board's decision to withhold the video of the Jan. 17 meeting from the public, arguing that the community has been denied the opportunity to draw their own conclusions.
"This is public property, that's dangerous grounds that they're on," he said.
In a statement emailed to The Epoch Times, the board said it sought out external legal counsel, which confirmed it made the right decision to not share the video.
The board also noted that it reduced liability by putting a stop to Burjoski, and the action was in compliance with all applicable bylaws, policies, the Ontario Human Rights Code, and the Ministry of Education.
"The board has taken the necessary steps to reduce harm to WRDSB students, staff and community and reduce its legal exposure," the statement said.
On Twitter and in local media, Piatkowski said he stands by his decision. He told CTV News that Burjoski's comments were "frankly transphobic."
Burjoski, a 20-year veteran English teacher, released a statement on social media platforms saying the board grossly misrepresented her remarks.
She said that she has promoted human rights all her life, and is not questioning trans-persons' right to exist. The board removed the video of the meeting "so people are not able to hear what I actually said," she added.
Assperson from the administration of Burjoski's school said they couldn't comment on whether she would be reinstated because the investigation is still ongoing.
.