A Gran Escala 2022 brings together large-format works where the contemporary style of plastic artist, Gerardo Campos stands out. Colours, various techniques, details in gold, silver and bronze, movement that becomes tangible in strokes and the beauty that the human figure as an object evokes, characterize the work which also broke with the traditional, as it Not even one was shown. Museum or gallery but in the hall of a building.
The massive 2022 collection took as context and inspiration the influence of humanism on Renaissance painting; Being the historical moment when new techniques emerged that marked the before and after in art. Today you find new offers, a different, changing language and new places. Which translates into a different way of making art. We're changing.
At the opening the guests found that visiting the hall required not only an attentive glance to see the work, but also the installation of the Artivive application on the cell phone which allows to discover new dimensions within the art and the audience. puts innovation before innovation. In this format are located some of his sculptures of Pinguimo, Penguin Endless Love, embodied on canvas for the first time and present in his first NFT hand with his philosophy "Making for the Future".
Jessica Uzcategui, Francisco Almea, Isabella García and Andrea Martinez from Diageo Venezuela Courtesy Victor Gonçalves
A Gran Escala 2022 is composed of 13 works in measures, some in larger format, including The Creation of Michelangelo, The Portrait of Frida, The Mona Lisa and several in NFT format.
Francis Lombardi was there to bring the atmosphere to life with his electronic themes and the Cacique Bar provided cocktails, all innovative to suit Gerardo Campos' work.
To learn more about the artist and his work, you can visit the page www.gerardoecamposartist.com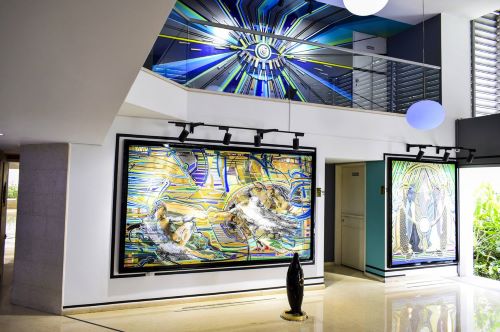 Hall converted into an art gallery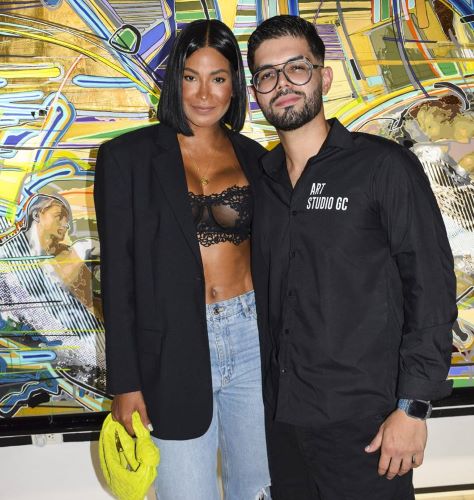 Gabriella Concepcion and Gerardo Campos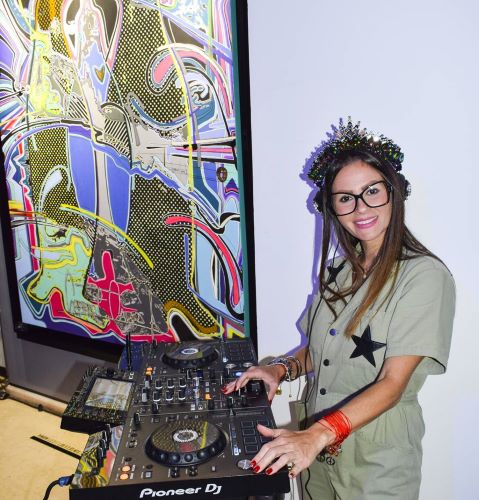 Francis Lombardi, DJ Agnieska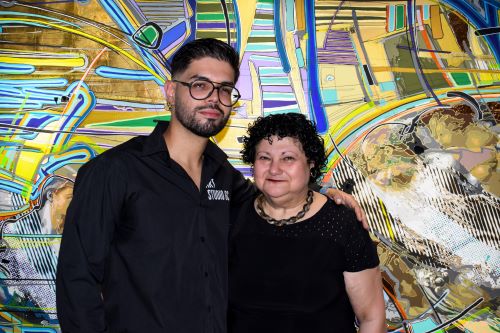 Gerardo Campos and Maribel Slime