Temple of Humanism and Good Medicine
2022-09-16 16:42:47 / web.radiorebelde@icrt.cu / Alfredo García Pimentel

---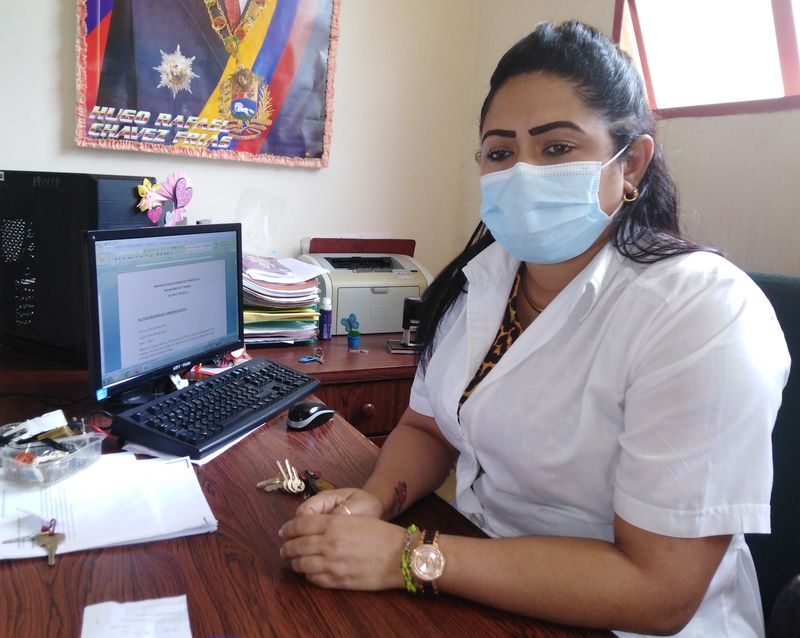 The Barrio Adentro Mission has built several temples for humanism in Venezuela. These are buildings where life and health are worshiped, without effort, for the benefit of everyone who needs it.
And for solidarity among those monuments is the "Humberto Fernández Moran" high technology center in the city of Valera in the state of Trujillo. If it looks beautiful from the outside, it's dazzling with what's inside the enclosure.
"We have 20 departments, of which 10 are purely healthcare. In addition, we teach the students of "Hugo Chavez" University of Health Sciences with excellent results.
The young doctor from Santiago Karelia Quiala González instructs 16 Cuban colleagues at the Valera High Technology Center, where services highly sought after by Trujillo's population are maintained, despite potential breakdowns and shortcomings.
"These are very expensive tests, so low-income people, who cannot afford them, come to us. In general, they are very pleased with our facilities, due to the good treatment we provide and the certainty of our diagnosis".
According to Dr. Cuyala, a graduate in endoscopy technology, the commitment of Cuban experts and a nuclear magnetic resonator team are the crown jewels of the institution he guides.
"It is the only one of its kind in the state including private sector hospitals and clinics. For this reason, a lot of time is given to perform this test, which benefits patients ranging from newborns to older adults."
Bone densitometry, mammograms, ultrasound, X-rays, electrocardiograms and laboratory tests make "Humberto Fernández Morán" an essential center for the Cuban Medical Mission in Trujillo State, Venezuela.
But beyond that, the dedication and professionalism of Cuba's allies, their call to help, give it an infinite radiance, one of many temples of humanism and good medicine that the Barrio Adentro Mission has built in Venezuela.
Listen and download radio offers: