25 years after its creation, the Basque center Itxaropen de Saladillo will host the 43rd Mus National Championship, which will be called "Julio Mariano Uthurralt Benzo".
The traditional card tournament, developed at the Saladillo Regional University Center (CURS) headquarters, began this Saturday with the participation of Muslaris from Cauelas, Buenos Aires, La Plata, Maip, Laprida, Mar del Plata, Macachn, Junn, Ayacucho, Chacabuco, Tandil, Chascomus, and Saladillo. Basque delegations from Rosario, Pergamino, and Chivilcoy also take part.
The activity will continue throughout Sunday and will end on Monday, August 21, at 12:00 with the awards ceremony.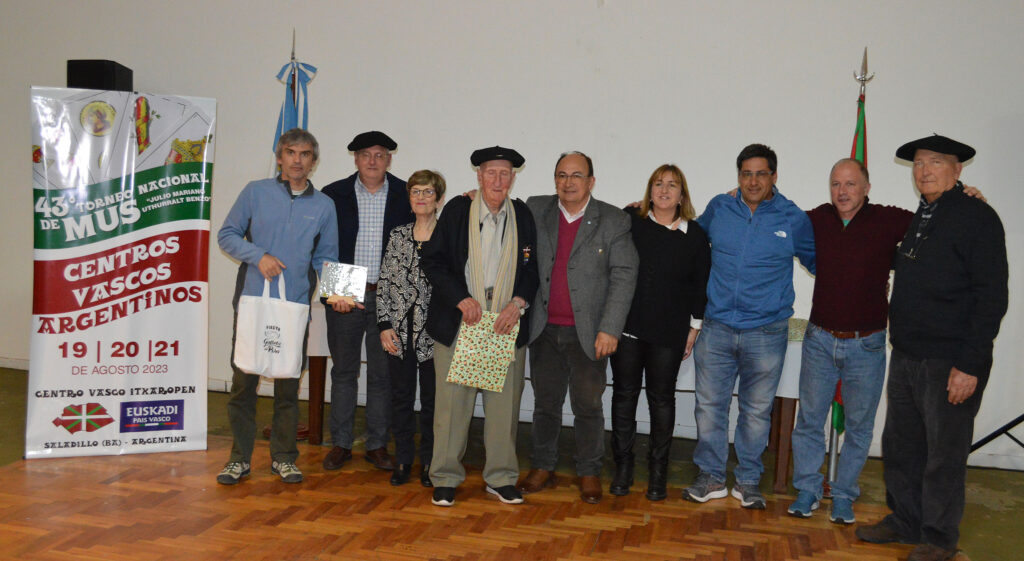 As well as the official tournament, there will be another competition this weekend with the companions of the competing couples at the Itxaropen Center headquarters. Usually, they play between 35 and 40 couples.
The national tournament's champion team will represent Argentina at the Mus World Cup, to be held on October 23 in Valparaíso, Chile.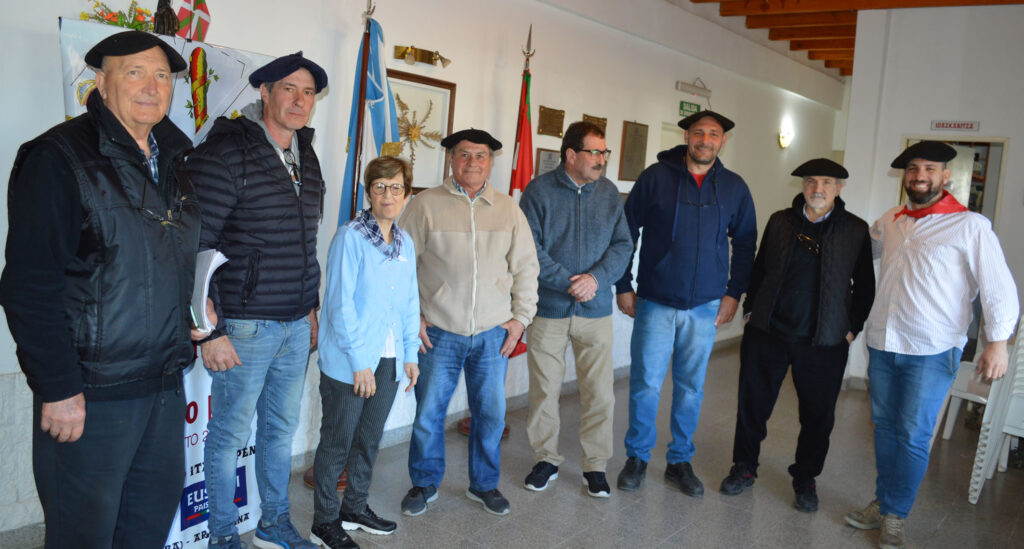 The reception of the delegations took place at the headquarters of the Itxaropen Center in Sarmiento and De Santibáñes, where also the delegates' meeting took place, chaired by the President of the Argentine Mus Federation, Fernando Mujica. At lunchtime, the guests ate in the Pizza A Full Party Room, which was responsible for the hospitality.
After the first day of play at the CURS headquarters, the camaraderie dinner show took place in the hall of the Chamber of Commerce, Industry and Production, attended by Mayor José Luis Salomón and Cultural Director Silvina Iturria.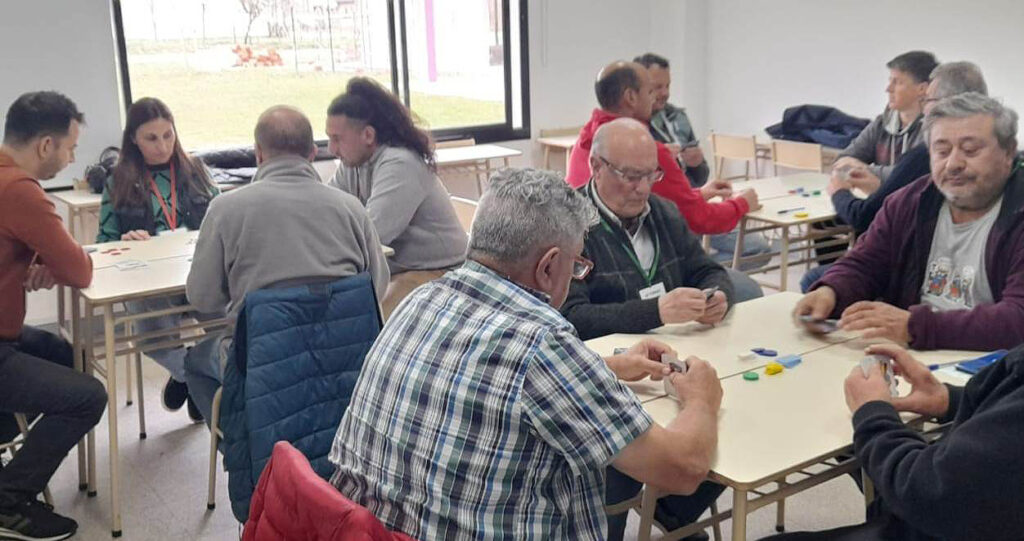 Guests sampled an exquisite menu served by the guys from Pizza a Full and enjoyed performances by tango couple Mayra Erro and Marcelino Martin before dessert. The Itxaropen Basque Center dance group also danced and received a standing ovation from those in attendance.
After the mayor's welcoming remarks, the board members, chaired by Nora Idoeta, presented gifts to all the participating delegations as well as to the women participating in the tournament. As a thank you for supporting this event, they also gave him a typical Basque beret.
It should be noted that this is the second time Saladillo has hosted the Mus National Championship. He had already received this award in 2013.
"For Itxaropen it is an important event that brings many people together. On the other hand, it is another way of communication, relationship and integration with the other Basque centers. "We are very happy," emphasized Nora Idoeta.