November 16, 2022 – 13:09
Ledesma is celebrating its 20th anniversary with the company's Innovation and Technology Program (PIT), through which it provides free training to more than a thousand young people per year in Jujuy Province.
The Ledesma Innovation and Technology Program (PIT) celebrated its 20th anniversary on 4 November. It was born with the mission of freely providing computer training tools to people over the age of 16 in the Ledesma community. Since 2002, the program has sought to contribute to the employability of young people and, moreover, the innovation, creativity and investigative spirit.
To celebrate the occasion, the first conference on Mathematics and Technology was held at the Wolman School in Libertador General San Martín, where there were stands, mathematical storytellers, talks and workshops for children and the teaching team. The proposal was coordinated by Ledesma with the Varkey Foundation and Logo Editions.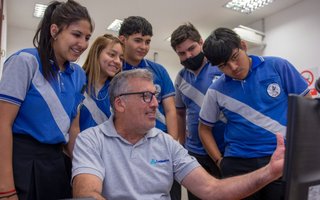 In addition, the best student from Argentina, Nicolás Monzón (Global Student Prize Fundación Varqui 2022), participated in the conference and gave an open lecture to the public on "How to promote mathematics with technology". "My experience is mainly with university students, but this trip with children really surprised me. The work that Ledesma is doing to create an interest in maths in children from an early age is really valuable Is.'
Finally, a workshop on marketing tools and community managers was organized for youth enrolled in regular programs at the Center for Innovation and Technology in the Ledesma neighborhood.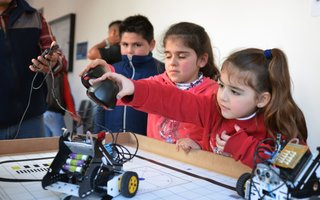 Supporting the educational improvement of Jujuy is one of the central objectives of Ledesma's social responsibility. The company is committed to train youth, especially with the aim of creating skills for access to formal and quality employment. These ongoing initiatives contribute to quality education, one of the United Nations' Sustainable Development Goals (SDGs).
About the Ledesma Innovation and Technology Program
Originally, the program was born as a computer training center and was located in the old building occupied by the Ingenio Ledesma Social Club. It was later incorporated into the company's community relations department, from where it sought to expand its influence on the improvement of computer and technical education by providing robotics and logic workshops for children from the age of 10, to improve skills. Regular courses for youth employment and entrepreneurship and special courses for specific audiences such as elders, blind people and teachers.
About a thousand youth are trained each year in its three centers with a team of five teachers distributed in the towns of Libertador General San Martín, Calillagua and El Talar.
The program was born with basic computer courses and evolved into collaborative work tools such as the Google environment and free software applications and programs for 3D printing, augmented and virtual reality, robotics, programming and mathematical games, among others. This also included teaching children specifically about these new technologies and to older adults.
For the second consecutive year, PIT dictates, together with the National University of Jujuy, the Diploma in Digital Skills. This specialization is a 100% scholarship for youth from the Ledesma and Santa Barbara departments.
Within the framework of continuous improvement of its content, the program added courses in robotics and design and 3D printing. It offers 167 courses annually which include Office, Network and Support, Digital Creation, Programming, Google Environment, Digital Design and Accounting Management. Since 2015, more than 500 children have started robotics workshops and now they are continuing at different levels.
Through tailor-made training, PIT sets up a cycle of ICT talks for teachers in conjunction with the technical references of the Digital Education Sector of the Secretary for Innovation and Educational Quality under the province's Ministry of Education.