The Hubble and James Webb telescopes will soon study Io, which is the great innermost moon of Jupiter and also the most volcanically active body in the solar system. Why is the satellite so interesting?
The Space Telescope Science Institute recently awarded the prize to the Southwest Research Institute A great project to use the Hubble and Webb telescopes to study Io at a distance.
The study will complement the next flybys of Jupiter's moon by NASA's Juno spacecraft.
The Hubble and Webb telescopes will complement the Juno satellite
"The timing of this project is critical. Over the next year, Juno will pass near Io several times, offering rare matching opportunities In situ and remote observations of this complex system, says Kurt Retherford of SwRI, the campaign's principal investigator, in a statement.
"We hope for new insights into the dramatic volcanism of Ioplasma-Moon interactions and populations of neutral gas and plasma propagating through Jupiter's vast magnetosphere and triggering intense emissions from Jupiter's auroras".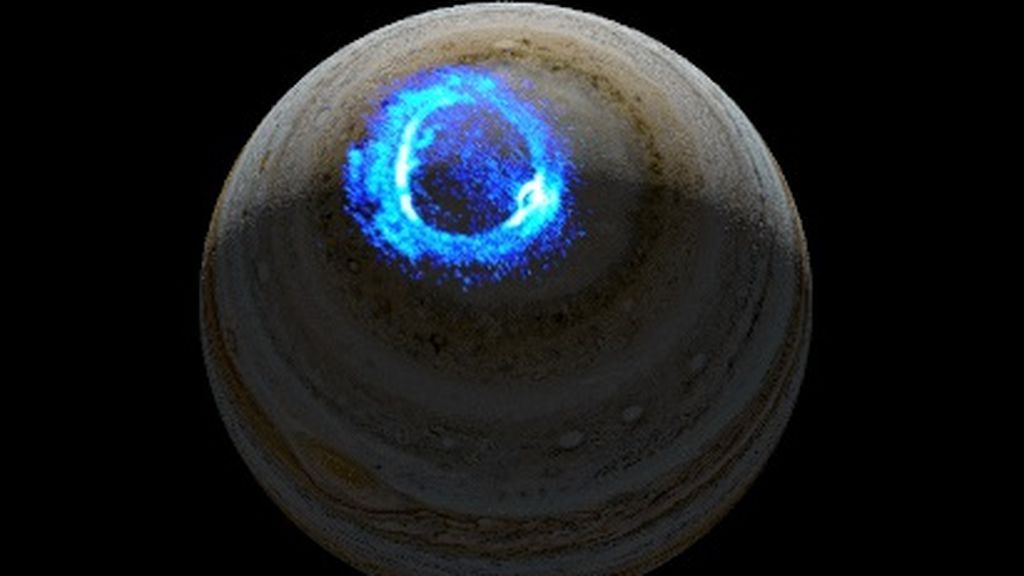 You will observe the formation of the mysterious dawn aurora for the first time in Jpitertelecinco.es.
Io's escaping atmosphere is the dominant source of material in Jupiter's magnetosphere. A giant bubble of charged particles revolves around the gas giant.
It is not clear how volcanoes affect Jupiter's magnetosphere
However, the connection between volcanoes, surface volatiles, the atmosphere, and plasma interaction magnetospheric with Io's extensive neutral clouds, Io's plasma torus (IPT), and Jupiter's ionosphere remains difficult to quantify and understand.
"Couplings between time-varying processes are crucial for a holistic understanding of the Jovian system," says Dr. Fran Bagenal, co-principal researcher on the project from the University of Colorado at Boulder. "For example, how much sulfur is transported from Io to the surface of Europa? How do the characteristics of the auroras on Io compare to the auroras on Earth? (the northern lights) and Jupiter?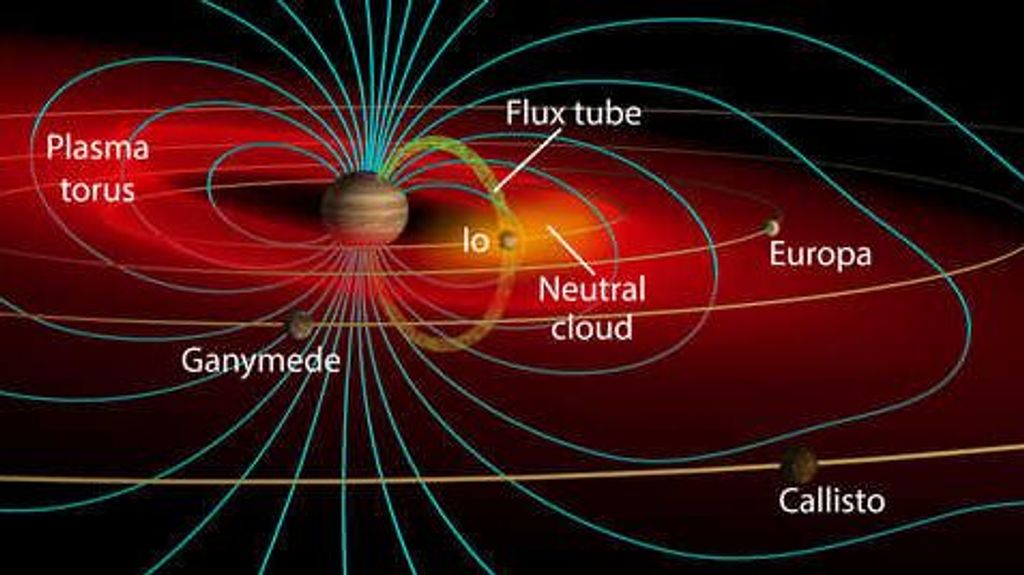 Io, Jupiter's innermost large moon, provides most of the charged particles in the planet's magnetosphere. The IPT is a donut-shaped cloud of ions and electrons surrounding Jupiter, formed when atmospheric gases escaping from Io become ionized. Electrons that collide with ions absorb energy from collisions and emit it in the form of ultraviolet light, which can be detected with telescopes.
"Actually, most of these materials don't escape volcanoes directly but are connected to Sulfur Dioxide froth Sublimation from Io's surface," explains Caltech's Katherine de Kleer, another co-investigator. "The interaction between Io's atmosphere and the surrounding plasma provides the escape mechanism for gases released from the moon's icy surface."
"Combining Juno's intensive in situ measurements with our remote sensing observations will certainly improve our understanding of Io's role in controlling coupled phenomena in the Jovian system," concludes Retherford.