He has a Mediterranean lifestyle It is one of the most enviable diets, routines, and cultures in the world. The feeling of calm, adequate rest, as well as physical activity and socialization, are its basic factors, in addition to its healthy eating habits of having a diet rich in fruits, vegetables, and whole grains and limiting the addition of salts and sugars.
A study conducted by the Autonomous University of Madrid and the Harvard TH Chan School of Public Health (USA) found that people who follow a Mediterranean lifestyle have a lower risk of all-cause and cancer mortality.
The scientific journal Mayo Clinic Proceedings published this research based on the population of England, Wales, and Scotland, in which the habits of 110,799 members of the UK biobank cohort were analyzed using the Mediterranean Lifestyle Index (MEDLIFE), derived from a lifestyle questionnaire and diet assessments.
The participants, aged between 40 and 75 years, provided information about their lifestyle according to the three categories measured by the index: "Mediterranean Food Consumption" (consumption of foods that are part of the Mediterranean diet, such as fruits and whole grains); "Mediterranean Diet" (adherence to habits and practices around meals, such as limiting salt and drinking healthy beverages); And "Physical Activity, Rest, and Social and Living Habits" (adherence to lifestyle habits, such as taking regular naps, exercising, and spending time with friends).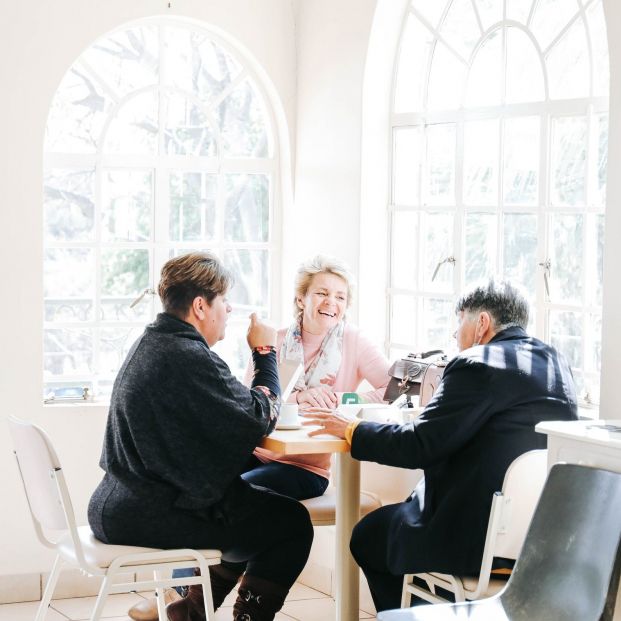 After that, each element of the three categories was rated, and higher total scores indicated greater adherence to the Mediterranean lifestyle.
The researchers conducted a follow-up nine years later to examine the health outcomes of the participants. Of the study population (110,799), 4,247 died from any cause, 2,401 from cancer, and 731 from cardiovascular disease.
Analyzing these results along with the MEDLIFE scores, the researchers found an inverse relationship between adherence to the Mediterranean lifestyle and mortality risk. Participants with higher MEDILIFE scores had a 29% lower risk of all-cause mortality and a 28% lower risk of cancer mortality than those with lower MEDILIFE scores.
Adherence to each MEDILIFE category was independently associated with a lower risk of all-cause and cancer mortality. The category "Physical activity, rest, and social habits and living together" was most strongly associated with these lower risks, particularly with a reduced risk of death from cardiovascular disease.