Seoul :
The serial killer who hammered many wealthy couples and sex workers to death was known as 'The Raincoat Killer'. A heated debate has erupted in South Korea over the 'death sentence' of the killer. He had a longer criminal record than before Yu Young-chul's first murder. He was involved in several thefts and other crimes before raping a 15-year-old girl in the year 2000. He was imprisoned for three years for the crime where the killing bug took birth in his mind.
According to the Dailystar news, when Yu was in jail and his wife and the mother of his child divorced him. Yu had chronic resentment with the rich. After getting out of prison, he quelled his anger. He used to kill stray dogs to practice killings. On 24 September 2003, two weeks after Yu's release, he committed his first murder. He broke into their house and attacked Professor Lee Deok-su, 72, living in Seoul, and his wife, Lee Eun-ok, 68.
Most Dangerous Women: From Putin's Ex-Girlfriend to Jihadi Jane and White Widow… Know the 6 Most Dangerous Women in the World
Entire house burnt to destroy evidence
He killed both of them by thrashing them with a hammer. Over the next few months, he carried out dozens of such murders. He used to enter the homes of rich people, most of whom were elderly, and beat them to death with a hammer. After killing 87-year-old Kim Jong-seok and his 53-year-old housekeeper Bae Ji-hee in November of the same year, Yu burned down Kim's house to erase any DNA evidence. A granddaughter of the victims was rescued in the fire.
After breakup with girlfriend became enemy of women
The police were also surprised as neither any evidence was being found among the victims nor the motive of the crimes could be ascertained. December 11, 2003 Yu met a woman who became his girlfriend. But when a woman working in Seoul and an alleged sex worker came to know about his criminal record, he broke up with Yu. From here a new series of murders of Yu began. He already hated women as his wife had also left him and his hatred increased after the girlfriend left.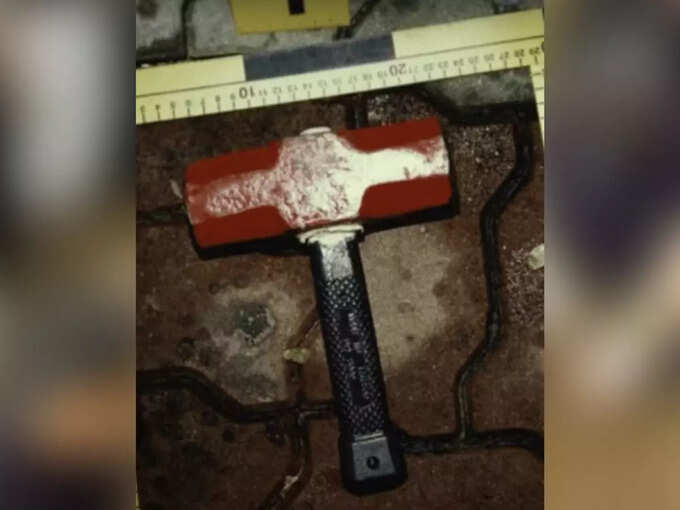 The heads of corpses used to hang in the bathroom
Later she told the police, 'Women should not be prostitutes and the rich should know what they have done'. Yu told police that he didn't kill his wife because of their 11-year-old child. In May 2004, Yu brought a sex worker to his apartment. He hit her badly, broke her skull with his hammer and mutilated her body. Similarly, he killed at least eight sex workers. He would take them to the apartment, beat them to death with a hammer and hang them in his bathroom by beheading them.
Do your X-ray before cutting the dead body
According to the news, the killer used to cut women's bodies into 16-17 pieces and stuff them in bags and throw them in the garbage. It is said that Yu once had his whole body X-ray done so that he could get a better understanding of the body and better cut the body. When the police started investigation about the disappearing sex worker, they came to know about Yu. In fact, the killer had called another woman from a victim's mobile due to negligence, which raised suspicion for the police.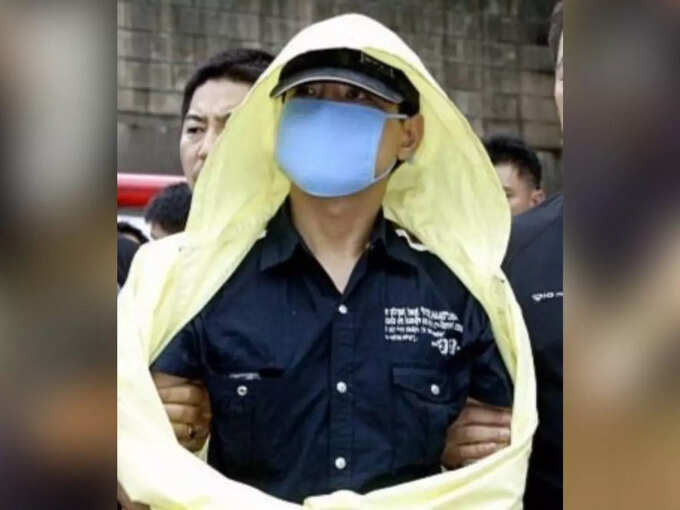 Judges attacked in hearing
During interrogation Yu confessed to 26 murders and told that he used to eat some body parts of his victims to 'keep his mind clear'. He was first presented in the court on 6 September 2004. Instead of apologizing to the families of the victims, he said he would kill again if ever released. He was wearing a raincoat as the police took the bodies of the victims to the burial sites. Hence he got the name 'Raincoat Killer'. Sometimes in the court too, he attacked the judges, sometimes on the public and sometimes attempted suicide in jail.
'My survival is an injustice to the society'
Yu was finally found guilty of 20 murders on 13 December 2004. When the prosecutor demanded the death penalty, Yu thanked him. However, Yu could not be executed and is lodged in a prison in Seoul. The death penalty was abolished in Korea before the sentencing, which was opposed by many. Yu had also opposed this, saying, 'It would be a great injustice to the world for a person like me to be alive. I oppose the abolition of the death penalty.