If you've ever run a marathon, you know that you'll end up sweating profusely and wearing only a t-shirt. Now imagine that you are carrying around no more and no less than 78 degrees and the temperature is around 25 degrees. An authentic madness that has served A Canadian runner who made history by beating an extravagant world record: most shirts worn while running the 42.195 kilometers of a challenging marathon.
The protagonist of this particular achievement is David Eliuk, a Canadian runner who regularly takes part in this type of challenge. Actually, also held the record for most t-shirts worn during a half marathon until recently. The man ran the marathon in the city of Edmonton (Canada) last August 20th and in this case wore up to 78 T-shirts to complete the mythical Pheidipides distance, beating the official Guinness record of 54 T- Shirt put up by the British runner, far from David Smith in 2022. Of course, it hasn't been ratified by Guinness World Records yet.
As if that wasn't enough, Eliuk didn't have a bad time in this 78 jersey marathon, crossing the finish line in 5:01:50. It goes without saying that he is quite an experienced runner because, as we could verify on his Instagram profile, he is far from his personal best. David has run a marathon in 2:59 or completed an Ironman in 10 hours and 53 minutes. Wearing that many shirts slowed him down and was far less tiring and painful than wearing 120 shirts in his record-breaking half marathon in the cold Edmonton winter.
Offer 3-pack t-shirts for sports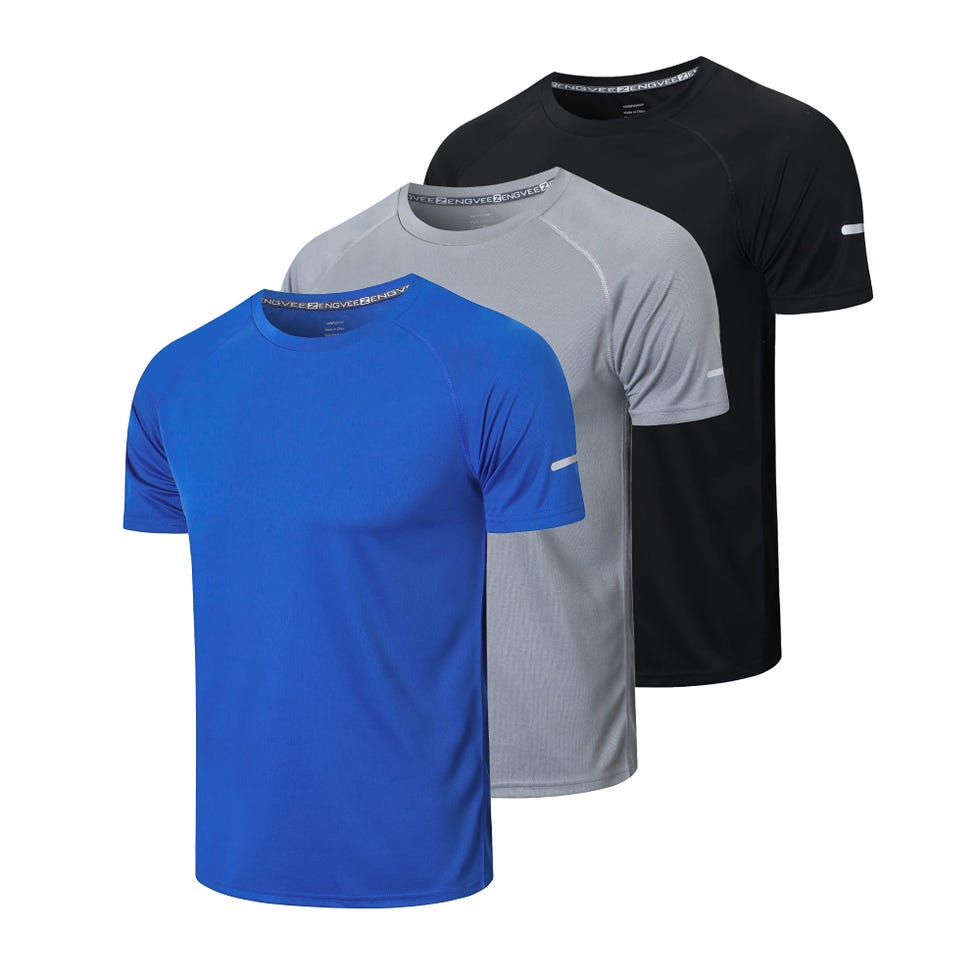 Offer 3-pack t-shirts for sports
Now 17% discount