Sleeping as a couple can be a significant change in the lives of many people. Yes, it has its advantages, and it is assumed that you have it because you want to share your days with whoever you are with. But it is not always easy​​​​to maintain the quality of sleep and it may indicate some problems that, if not addressed, affect the relationship.
You can sleep peacefully, and suddenly, he takes your comforter, and you spend the night feeling cold. Or you may be very restless and toss and turn before falling asleep, always waking up the other person. Also, everyone's sleep is different; while you feel too cold, your partner can't sleep when they're hot. So the battles to expose or cover up can be endless.
To avoid disputes and ensure both parties have a good night, it is possible to follow a simple Scandinavian rule to sleep well as a couple. Here we explain how you can implement it in your home and what you need to do.
This method became popular earlier this year on the social network TikTok. However, it has its origins in the Scandinavian peninsula. Countries like Sweden, Norway, and Denmark have adopted it in many homes, and it has even become a custom in other European countries. But what was the Scandinavian method of sleeping?
The simple Scandinavian rule is that you sleep better as a couple
Although sleeping as a couple helps in some aspects to improve the relationship and connection between you and the person, sharing the same duvet is not always the best option to do so. Therefore, this method suggests that everyone use their own duvet or blanket at night.
The Sleep Foundation organization says that, although they can use blankets, traditionally a duvet or duvet cover is used for this rule. This item is very similar to a duvet (and is often confused with it), but its biggest difference is that it is composed of two parts: the cover itself and a filling, whose composition responds to certain temperatures or weather (not the same as the climate of the Nordic countries, where it was invented, as Mexico). You can now find duvets in department stores, home goods stores, or decor stores.
It helps everyone to have control over their comforter, duvet, or blanket. You may want to cover yourself completely, but your partner only does so from the waist down, for example. You can even get duvets in different textures or thicknesses to personalize the experience.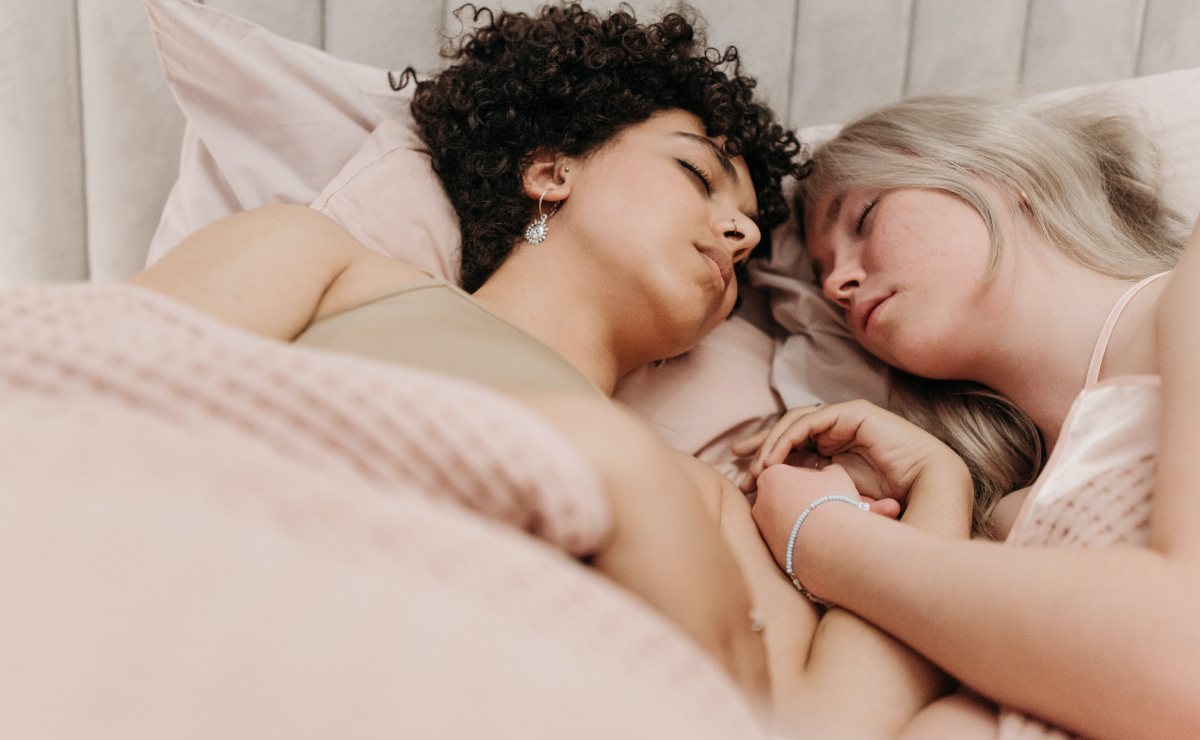 The Sleep Foundation reports that, with this method, discomfort is reduced when tossing and turning in bed or going to the bathroom during the night, common situations that wake someone else up.
By implementing this method, they do not need to change their sleeping positions. If they sleep in their arms, they have obstacles in each blanket, but they can easily find a comfortable position without sacrificing their quality of sleep.
Is it okay to sleep with your partner?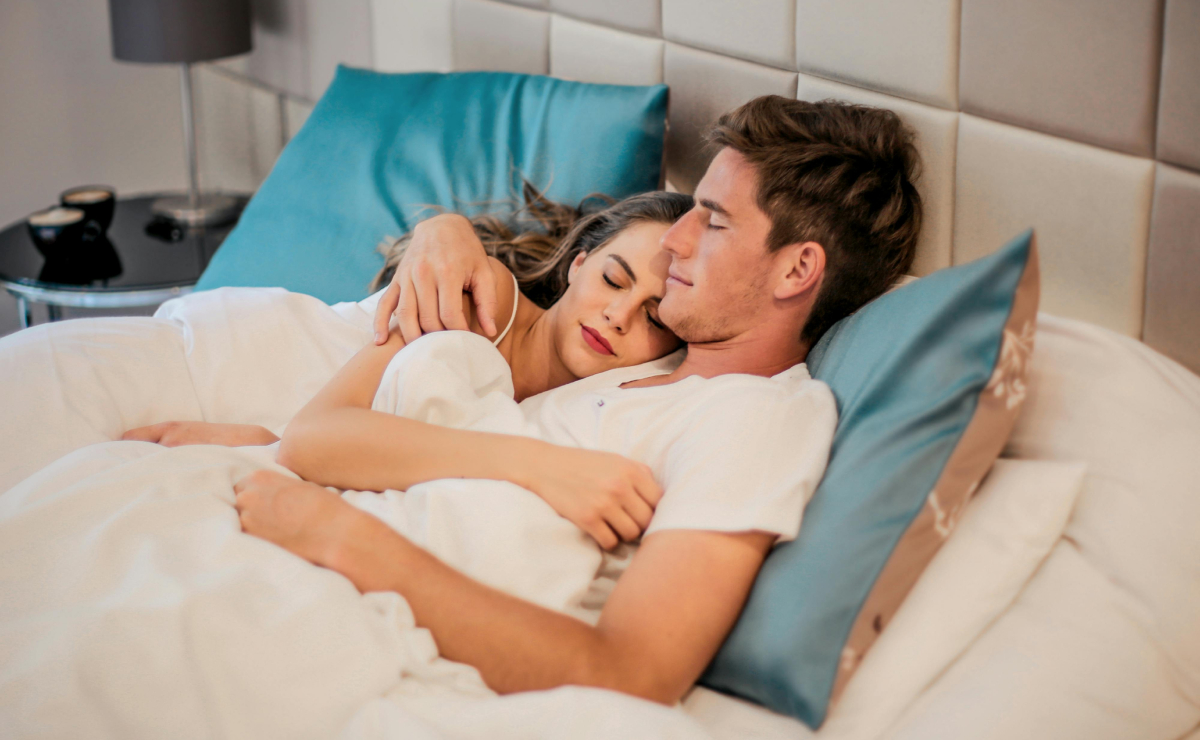 Although sometimes there are disagreements, it is possible that sleeping as a couple can be beneficial for your health. According to a study from the University of Arizona, those who sleep with another person report experiencing less insomnia, fatigue, and more hours of sleep than those who spend the night alone.
It is believed that sleeping with your partner is associated with a lower risk of anxiety and depression.
The way they sleep also speaks volumes about their relationship. According to the Sleep Institute, body language and non-verbal communication experts say that adopting the spoon position reveals the existence of great love, affection, and commitment between the two of you. "This is a clear sign that the couple's relationship is in an excellent moment, where there is a strong need for physical contact and a full and satisfying sexual life is enjoyed," they explained.
Although the Scandinavian rule may change the way you communicate a bit, if you suffer from insomnia, this is the best way to sleep better as a couple. You can try it and see if it helps you have a better relationship at night.