On October 7, the Elche company PLD Space successfully launched the first rocket in Spain. MIURA-1 SN1 began its third launch attempt, after the aborted ones in May and June, and reached a height of 46 kilometers before disintegrating and sinking into the sea, making the first planned which recovery is impossible. Now the company has given more details about the progress of the mission and the reasons why it will not recover the first private rocket in Spain.
Raúl Torres, CEO of PLD Space, explained that the apogee of the mission, the maximum height, was reduced from the first planned 80 kilometers to 46 for safety. That is, to prevent any part of the rocket from entering the safety zone in the event of a failure.
The flight lasted 306 seconds and the MIURA-1 SN1 reached a speed of 2,600 kilometers per hour, the equivalent of Mach 2. On re-entry, the rocket went through the supersonic and subsonic phases without any problems. In the first, there is no problem with stabilization and braking is "excellent", while the second is developed in a "stable" way and the parachute opens normally to stop the fall.
The problem came during the landing, something that the rocket did in the planned area. Contact with the sea occurred later, which caused the destruction and flooding of one of its two main tanks, so the MIURA-1 SN1 could not remain afloat and sank. "In the impact zone, no remains were found that could float, which tells us that the vehicle, except for one of the tanks, was left intact," explained Torres.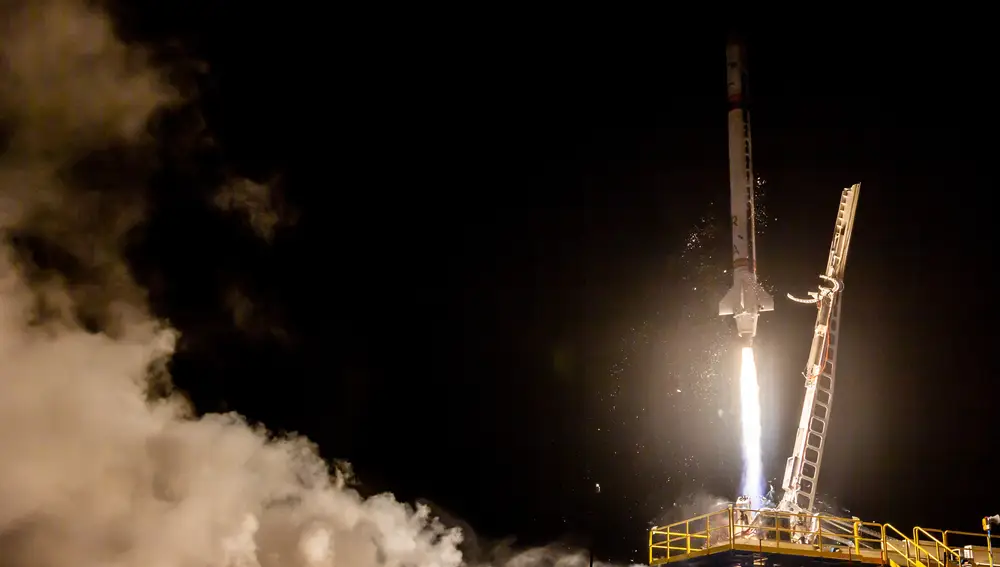 It took the rescue teams an hour and a half to arrive at the place where the rocket landed and they searched for eight before the PLD decided to give up. The company's objective is MIURA-5, a reusable rocket that is expected to be launched in two years and has the capacity to deploy satellites of up to 500 kg in polar orbit and up to one ton in equatorial orbit. The recovery of MIURA -1 SN1 would have allowed him to study its condition after the splashdown and detect possible problems such as corrosion. "From MIURA-1 to MIURA-5 we transferred more than a thousand points of improving the subsystems. Thanks to MIURA-1, MIURA-5 will be a better rocket," emphasized Torres.
PLD Space considered the launch "an unmitigated success" that achieved all of the mission's primary objectives, with rocket recovery being a secondary one.
Ezequiel Sánchez, executive president of PLD Space, pointed out that "there have been about 6,500 rocket launches throughout history, and about 100 have been recovered" and "the success rate of a first launch in the space industry is only 45% ." PLD Space falls into this last group.