Come on, gambling They range from traditional cards to modern slot machines. In some parts of the world, however, chance is put to the test in unusual and exotic games. We examine some of the strangest examples practiced in different parts of the world.
Cho Han—Japan: On the streets of Japan, there is a strange game of Cho-Han, which means "Odd or Odd" in Japanese. Two dice are thrown into a box called "cho-han bakuchi". Players must predict whether the sum of the two dice will be odd (cho) or even (han). Although this game is simple, it has been part of Japanese culture for centuries.
Fingerhappening (Germany): Also known as finger wrestling, this gambling game is played in Bavaria, Germany. Two participants sit on opposite sides of a table and interlace their little fingers. The goal is to "pull" the opponent to your side of the table with just your little finger.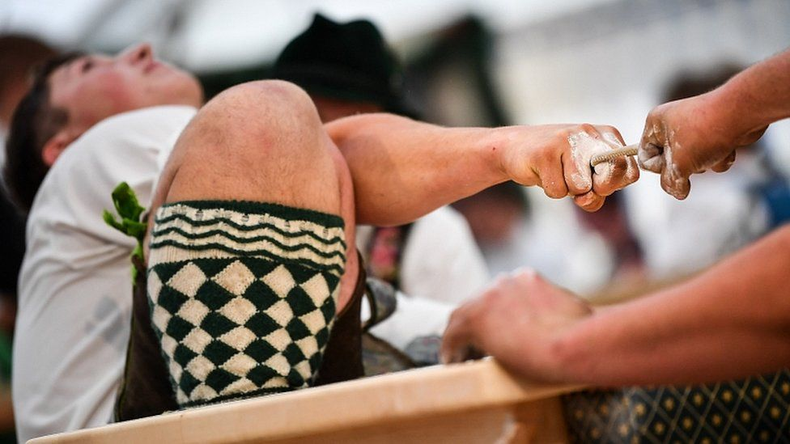 Pachinko, Japan: This Japanese game combines elements of a slot machine with pinball. Players throw metal balls into a vertical machine and try to land the balls in specific areas that score points. Although it is illegal to bet money directly on pachinko in Japan, players can redeem their points for prizes, which can then be sold for cash.
Little Animals Lottery, Venezuela: This peculiar game is popular in Venezuela and is based on the result of an animal race. Players bet on specific animals, such as cats, dogs, or ostriches, and win if the selected animal gets there first. Although it may seem strange, he has a huge following.
Cockroach Races: Australia: A cockroach racing competition is held annually in the city of Brisbane, Australia. Contestants catch cockroaches and decorate them before releasing them on a track. The first beetle to cross the finish line wins.
These eccentric games of chance exemplify the cultural diversity and human creativity surrounding the thrill of gambling. Although it may seem strange to some, it shows how passion for chance and competition can take unique forms in different parts of the world./Angulo7