Eating habits have changed recently. More and more consumers are opting for a vegan and plant-based diet. This preference, which is emerging as an imperative for the future, goes hand-in-hand with healthcare and a greater interest in sustainability.
And, for example, chocolate is a key ingredient in the preparation of gastronomic delights. The launch is aimed at chocolatiers and confectioners looking to innovate in plant-based and/or vegan products.
Studies show that 70% of shoppers are interested in plant-based options in the pastry and chocolatier segment
In line with this growing demand, Belcolade, a Puratos brand, launched its line of plant-based chocolates. The novelty is available in two flavors: Belcolade Selection Plant-Based Milk Flavor and White.
The products do not contain any dairy products, but get their properties from chickpeas. "We brought this new Belcolade milk-flavored chocolate from Belgium to expand the taste possibilities of vegan and plant-based chocolatiers and baked goods. We know that milk chocolate is the favorite variety of Chileans and together with white chocolate represents an interesting and novel development for the industry. In addition, both products are certified gluten-free," says Agnes Abusleme, Marketing Director of Puratos de Chile.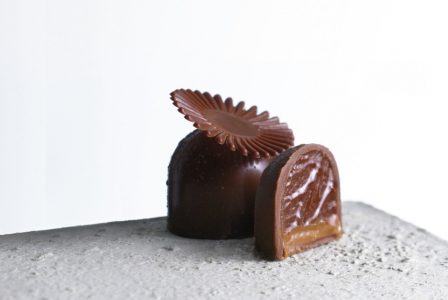 Achieving an attractive taste and texture for the consumer is one of the biggest challenges in vegan chocolate, especially as the market for plant-based products grows.
While 34% bought foods with these characteristics in 2018, 69% do so today, according to data from Taste Tomorrow, a research program patented by Puratos. That said, the number has doubled in these years, and almost every seventh consumer chooses them. According to forecasts by Research & Markets, the trade in chocolate is expected to reach 1.4 trillion US dollars worldwide by 2028.
Additionally, a study conducted by Ipsos Chile and sponsored by Fundación Vegetarianos ensures that 70% of people would be willing to buy a plant-based product for health reasons, while 29% would do so for animal welfare and ethical issues.
In this context, Chile is among the ten most vegan-friendly countries in Latin America, according to a study by the HappyCow platform and the global organization Veganuary, as well as a recent study by Animal Libre by Criteria, that 41% believe that there are enough or many vegan options in supermarkets gives.
"Today there is a growing demand for plant-based product options in the industry. In addition, this chocolate is part of the Puratos Cacao Trace sustainability program, which aims to provide better living conditions for cocoa farmers in different parts of the world. Again, this is in line with the trend of consumers becoming more aware, noting that 77% say they are interested in food that comes from sustainable farming practices," said Abusleme.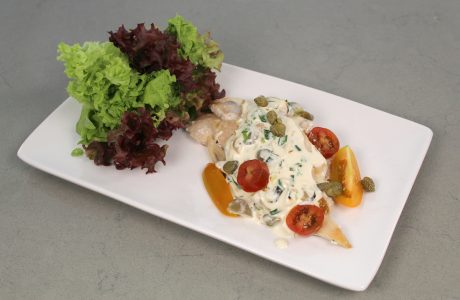 Cream and plant milk for sweet and savory preparations
With 8 years in the country, Orasí has ​​grown into one of the leading premium vegetable drinks in Chile and the world, and is now the 3rd best soy vegetable drink globally in the Abillion Report 2022 ranking.
It is 100% Italian in origin and meets the high quality standards of the European Union. In addition, with its three varieties, it is the most complete and varied in the sector. Traditional, Organic and Barista, in 7 flavors; There is now a range of plant-based creams for sweet and savory preparations.
In the 200cc format and in the 1 liter family format, the new members are creams for vegans and vegetarians, since they manage to combine a creamy texture with a soft and light taste to enhance the flavor of all preparations. They are lactose and GMO (genetically modified organism) free and rich in vitamin D and B12.
Soya Cocina is a 100% vegetable cream made from soybean extract with a smooth and creamy texture, ideal for use in hot or cold savory preparations, enhancing their flavor. And Cream Orasí, a 100% plant-based sweetened dessert made with pea protein. With a smooth, creamy and light texture, perfect for mixing and spreading on fruit, desserts and baked goods.
To inspire cooking lovers to dare to use these delicious creams, the Orasí chef proposes two simple recipes:
There are also traditional oatmeal vegetable drinks that have no added sugar, are an excellent source of fiber and are fortified with calcium. It is low in fat and non-GMO and is suitable for people who cannot tolerate soy and almonds.
Great for cooking, baking and drinking on its own, it's also perfect for pairing and slicing with hot beverages like coffee. There are also organic oats and barista oats options.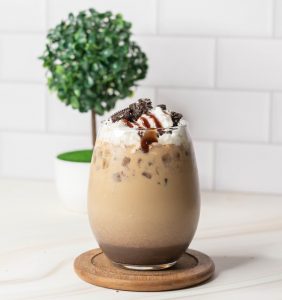 "Oatmeal is characterized by its neutral, i.e. less flavored, taste, making it a flavor that confers preferences, especially for those entering the vegan world or looking for a plant-based drink with a taste similar to cow's milk variety an ideal option. It's also an option that baristas appreciate for its thick texture and creamy feel," explains Alexandra Cubillos, Marketing Manager at Orasí Chile.