In a few weeks, Start of the new school year and artificial intelligence This year, too, it will be about books, school materials, and curriculum planning. Current technology is becoming more relevant inside and outside of the classroom as its almost limitless potential opens up a range of possibilities that have ultimately won over a segment of the teaching staff.
But there is still a long way to go. The use of AI in Spanish classes is still low. 23.8% of Spanish teachers say they have used tools based on this technology; 56.9% still say they haven't (according to Fred data).
Still, the future of education will inevitably depend on the use of AI in content development. Recently, Bill Gates claimed that in 18 months, AI will teach reading They will act as teacher assistants and help children improve their reading and writing skills.
In this sense, it was also postulated by a group of researchers from the University of Palma de Mallorca after conducting two studies on chat GPT applications in education.
One of the conclusions of these studies is that the use of AI in education can be very positive for both students and teachers, but requires adjustment by teachers. Similarly, the prestigious Harvard University recently announced that it will use AI to teach computing to its students.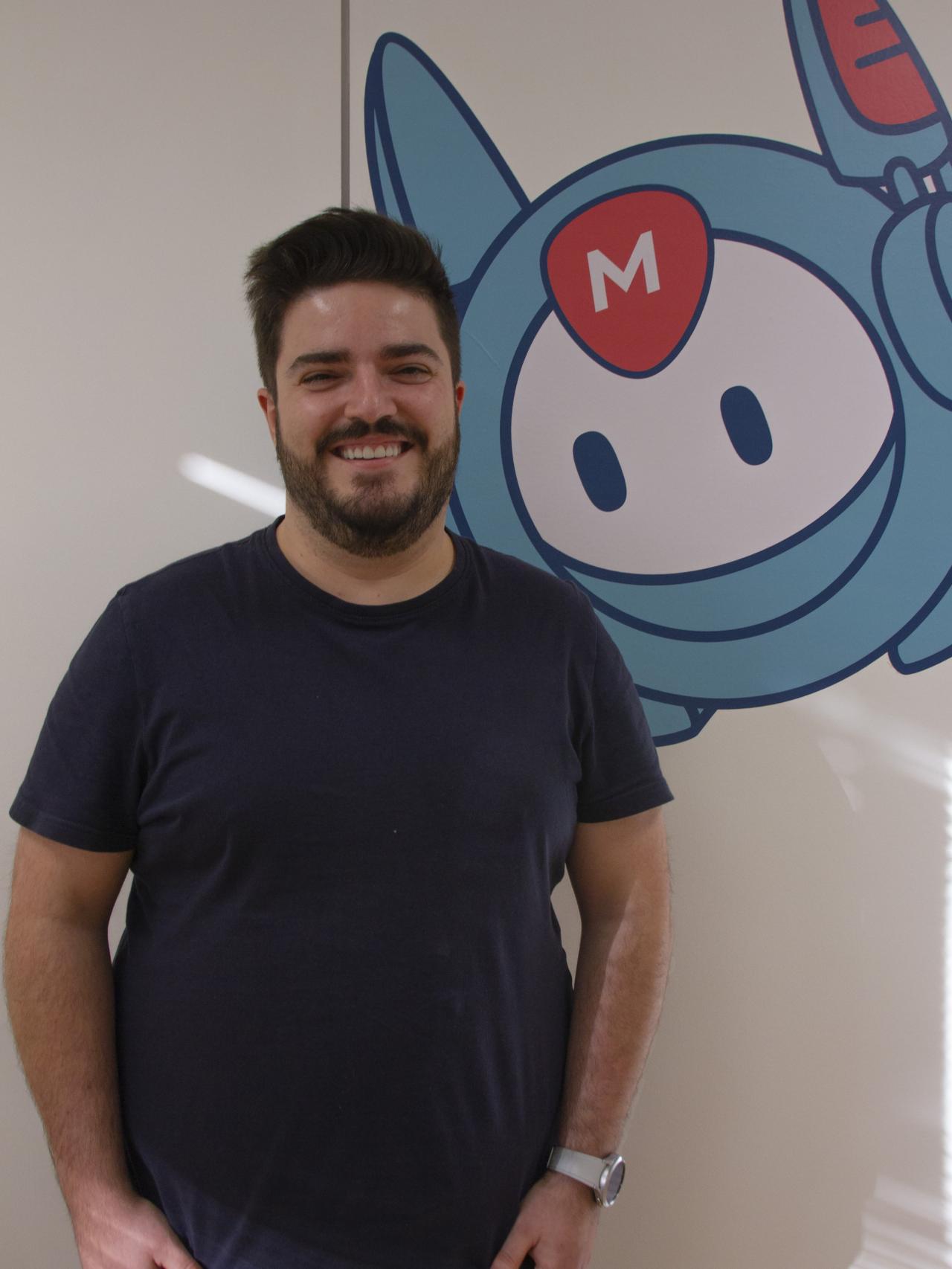 Alan Fuste, CEO of Adaptical.
In this context, Spanish teachers have started to take a proactive attitude when it comes to looking beyond the will of the center working for these digital tools that allow them to unleash the full power of artificial intelligence.
So much so that digital platforms have been opened that have previously offered their B2B services to schools and institutions as a B2C line to support teachers directly, regardless of whether your school has such digital solutions or not.
Adaptical is the paradigmatic case of this new reality. The startup already had a platform that helps schools make math much more attractive to students.
"We noticed something that didn't happen a year or two ago. There is a much more proactive teacher demanding these digital tools with AI, regardless of whether they exist at their center. And that means the benefits are numerous when it comes to content creation and now exam marking, too," he explains to D+I Alan Fuste, CEO of Adaptical.
Other content and autocorrect
In this context, Adaptical will be available from September The version of his Mathew tool is aimed at the end customer, the professor, who can access the tool individually and also receive a 14-day test version.
Adaptical estimates that at least 1,000 teachers will benefit from the Mathew tool by the end of the year. This allows teachers to access the full benefits of the tool and experience its effectiveness in improving classroom teaching and learning.
Image of Mathew, the platform that uses AI to help teachers create hands-on content.
In addition, as the CEO explained to D+I, Adaptical has expanded the content offered through Mathew beyond mathematics and, no less importantly, offerings Automation for exam correction.
"We don't want to replace the teacher, but Give him more time to be with the students. It is Matthew who, according to his specifications and in line with the more practical vision of LOMLOE, develops practical exercises based on the theoretical content. In addition, self-correction not only frees you from tedious tasks but also helps the student see where they made mistakes based on your readings."
Artificial intelligence at the service of the teacher
But how does Mathew work? Adaptical's flagship app is a versatile tool that harnesses the power of artificial intelligence Simplify and modernize the everyday life of teachers and schools.
"Our mission is to help teachers do that. Reducing the burden of administrative and educational tasks allows them to invest more time in the classroom and provide a more personalized education that encourages the individual development of each student," says Fusté.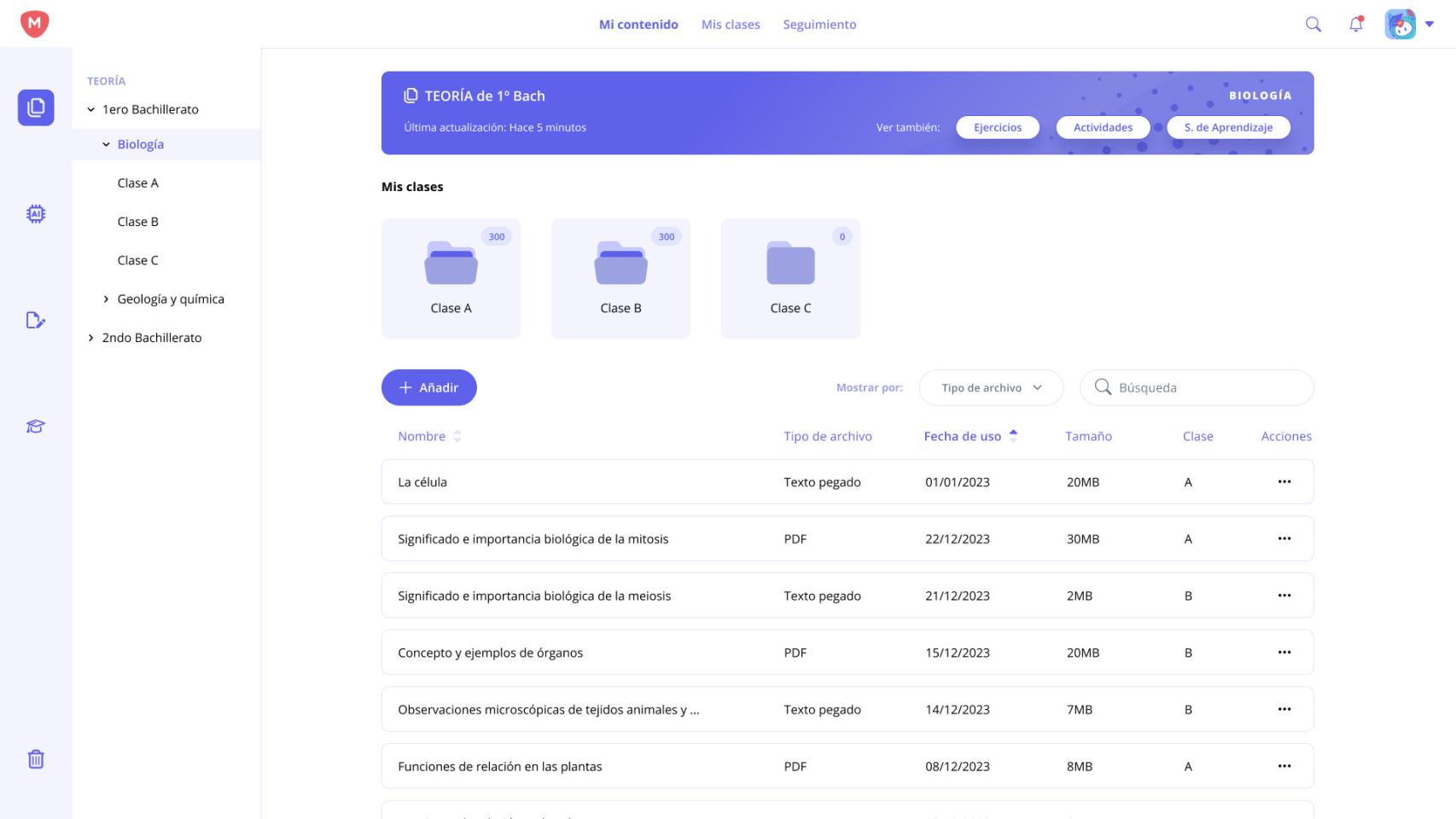 Mathew also offers a business version.
The platform integrates functions that make the teacher's work more efficient by generating practical content from theoretical content and developing learning situations from it to meet the requirements of the new Education Act (LOMLOE).
All this combined with integration with popular tools like Google Classroom and Moodlemakes Mathew a one-stop solution for all subjects and levels of education, from elementary school to college to vocational training.
The solution is also for companies
In addition to its educational focus, Adaptical Mathew also caters to companies looking for quality content generation and management tools to enhance education and professional development.
Since its inception in 2020, Adaptical has established itself as the benchmark for the use of artificial intelligence (AI) in education. The company was created by Alan Fusté and Xavier Velasco, founding partners, both with double degrees in Telecommunications and Computer Engineering from the Universitat Autnoma de Barcelona (UAB).Adaptical has been selected by the government as one of the most innovative companies in Spain and has been part of Lanzadera since last September
In 2022, Adaptical achieved sales of 160,000 euros, a tenfold growth compared to the previous year. The forecast for this year should exceed 300,000 euros in turnover.
This year, it was voted one of the most innovative companies in Spain by the government and received Neotec funding from the CDTI (Center for Technological and Industrial Development).
The company also received funding from ENISA in 2022. In addition, the company has been operating since September last year is part of Shuttle; the main startup accelerator in Spain, founded by Valencian businessman Juan Roig, President of Mercadona.