In a move that promises to have a significant impact on the automotive industry and the transition to electric mobility, LG Energy Solution and Toyota Motor North America announced a supply agreement for lithium-ion battery modules. This agreement, which marks a milestone in the collaboration between the two industry giants, will focus on the supply of battery modules for Toyota's battery electric vehicles (BEV) that will be They will gather in the United States. The announcement of this agreement is a bold step towards a future of cleaner and more sustainable mobility.
LG batteries and Toyota cars
The agreement between LG Energy Solution and the Japanese brand is based on a shared vision of reduce carbon emissions and accelerate the transition to cleaner vehicles and efficient. As part of this agreement, LG Energy Solution agreed to supply power modules batteries with an annual capacity of 20 GWh from 2025. These battery modules are essential to support Toyota's growing BEV lineup, which is part of its diversified product strategy.
One of the most important aspects of this agreement is the LG Energy Solution will manufacture the battery modules at its facility in Michigan. These more efficient and long-lasting batteries will be based on NCMA (nickel, cobalt, manganese, aluminum) pouch cells with a high nickel content, ensuring exceptional performance and greater efficiency.
US land production also contributes to strengthening the local economy and reducing the carbon footprint involved in bringing ingredients from distant places.
Toyota has demonstrated its commitment to vehicle electrification by intending to offer 30 BEV models worldwide by its Toyota and Lexus brands by 2030. This agreement with LG Energy Solution is an important part of that strategy.
The next important step in this collaboration is the launch of a new BEV model to be assembled at Toyota Motor Manufacturing Kentucky in 2025. This local production will support the United States economy and provide jobs to the region. Additionally, it will help Toyota consolidate its presence in the North American BEV market.
The factory is ready for 2025
To fulfill this supply agreement, LG Energy Solution plans to conduct a significant investment in Michigan facilities, with a multimillion-dollar expected investment. This investment will be used to establish new battery cell and module production lines exclusively for Toyota, with a Expected completion date 2025.
Initially, the battery modules produced at these facilities will be shipped to Toyota Motor Manufacturing Kentucky, where They will be assembled into battery packs and installed in BEV vehicles. This strategic collaboration brings together the proven experience with LG Energy Solution to produce battery cells and modules with Toyota's advanced experience in producing high-quality battery packs.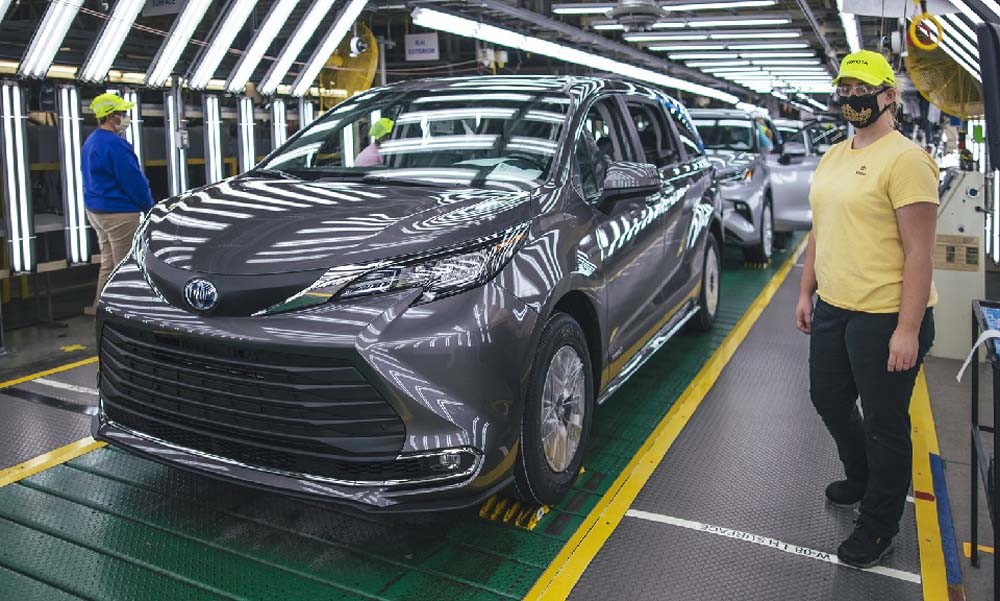 A notable element of this agreement is investment in innovation and improve battery safety. LG Energy Solution is committed to improving battery safety, including thermal management of NCMA batteries. high nickel content. This ensures that the vehicles with these batteries are safe and reliable for consumers.
Eco-sustainable batteries
With a focus on safety, sustainability is a key priority in this agreement. Approximately 50% of the touch surfaces of these batteries will be eco-sustainable, which demonstrates both companies' commitment to protecting the environment and adopting sustainable manufacturing practices.
This landmark agreement represents the largest single supply agreement secured by LG Energy Solution outside of its current strategic alliances. The company showed its market leadership by supplying batteries to the world's top five automakers.
Con eight battery manufacturing facilities are operating or under construction In North America, LG Energy Solution continues to expand its presence in the region and strengthen its supply chain.