It was considered the largest Chinese-American co-production in history but it was so disastrous that even a distributor could not be found.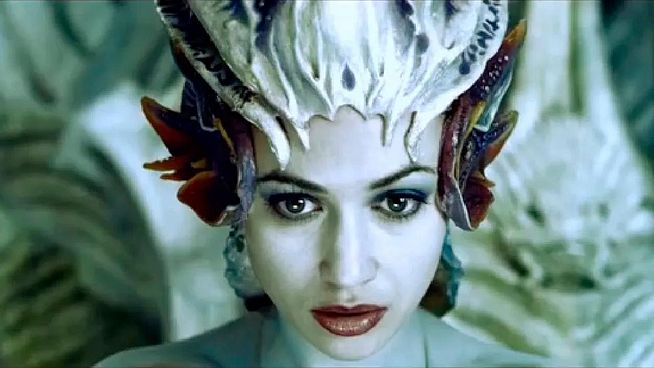 You've probably never heard of Empires of the Deep, but it's been more than 15 years since China embarked on an ambitious project that might well have stood up to major Hollywood productions if it finally had the chance to do the deed. In the purest Avatar style, it was a 3D fantasy film featuring humanoid creatures facing a complex war that threatened their very existence and costing no more and no less than $130 million to carry out, at that time the largest war budget for a film in China.
However, "Empires of the Deep", which experienced major problems during production, was never released despite the completion of filming and probably never will be.
Written by Randall Frakes, Empires of the Deep was directed by Jonathan Lawrence, Michael French, and Scott Miller at various stages of the difficult shoot. Empires of the Deep was considered the greatest Sino-American co-production. Set in ancient Greece, where different kingdoms live, ruled by mermaids since the earth's existence as protectors of the oceans, stability between the different factions is ending. In the mAmidrwater showdown, a young Greek man named Atlas tries to save his father from the clutches of the mermen when he falls head over heels in love with a mermaid.
The spectacular Chinese film The Lord of the Rings is slated to hit theaters this summer
After a tortuous development in which about 40 drafts were developed over a poverars by eight different writers, different directors took over different parts of the film, and shooting was completed in more or less three phases. The first of them began in 2009 with Olga Kurylenko as the protagonist after she agreed to replace Monica Bellucci, who left the project, for a million dollars.
Directed by Jonathan Lawrence, the first stage proved disastrous, by his own account. According to him, the cultural conflicts, the lack of understanding from the part of the team, and the lack of interest from the producer, Chinese billionaire Jon Jiang, made everything more complicated. As if that wasn't enough, he didn't even like the script, and when problems on the set became serious and brought with them safety issues, he decided not to continue. He was replaced by Michael French, who also left three or four months later and was eventually replaced by Scott Miller in 2010.
The premiere was planned for 2011, and already in 2012, a trailer was released that looked pretty bad, but Empires of the Deep could not be distributed. Jiang, still hopeful, ordered reshoots, blamed post-production for the delay, and even tried to start a crowdfunding campaign, but it didn't work.
Seven years after this latest move, the ambitious plan for the film and, of course, the idea of ​​becoming an epic trilogy, seems to have been abandoned. A stressful way to throw away $130 million