Just a few days ago the presentation at the next edition of the 24 Hours of Le Mans was announced of a very special model made by the Gazoo Racing Division. Then all kinds of rumors started pouring in, until we found this impressive Toyota Prius 24h Le Mans Centennial GR Edition.Conceived by the competition division of the Japanese company as a tribute to the 100-year history of the most famous endurance race of all time.
To bring to life this sensational Toyota Prius 24h Le Mans Centennial GR Edition, the folks at Gazoo Racing The fifth generation of the first hybrid to be launched on the market has taken as a starting point, And on that basis he has built a machine that looks ready to make the jump on circuits around the world.
It inherits aerodynamic components from the Toyota Prius GR010 Hybrid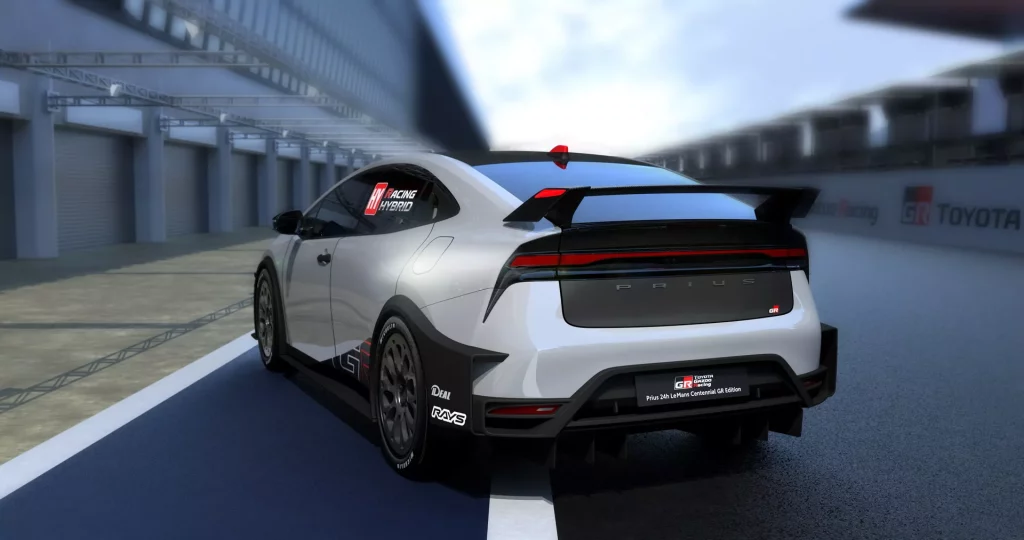 To enhance the sportiness of this efficient model, Gazoo Racing has designed a new front bumper, Including large cooling intakes and headlights on its ends clearly inspired by the brand's racing cars, There's also a much more pronounced splitter or a hood made of lightweight carbon fiber. They also don't skimp on the wider wheel arches, side skirts, 'Racing Hybrid' sticker, a bigger rear spoiler or a more prominent diffuser.
This sensational Toyota Prius 24h Le Mans Centennial GR Edition also Sits on a set of 18-inch forged wheels shod with 235/40 R18 Michelin Pilot Sport 4S tyres., And to increase its maneuverability, Gazoo Racing also tweaked its suspension and widened its track.
Mechanically it looks like no improvement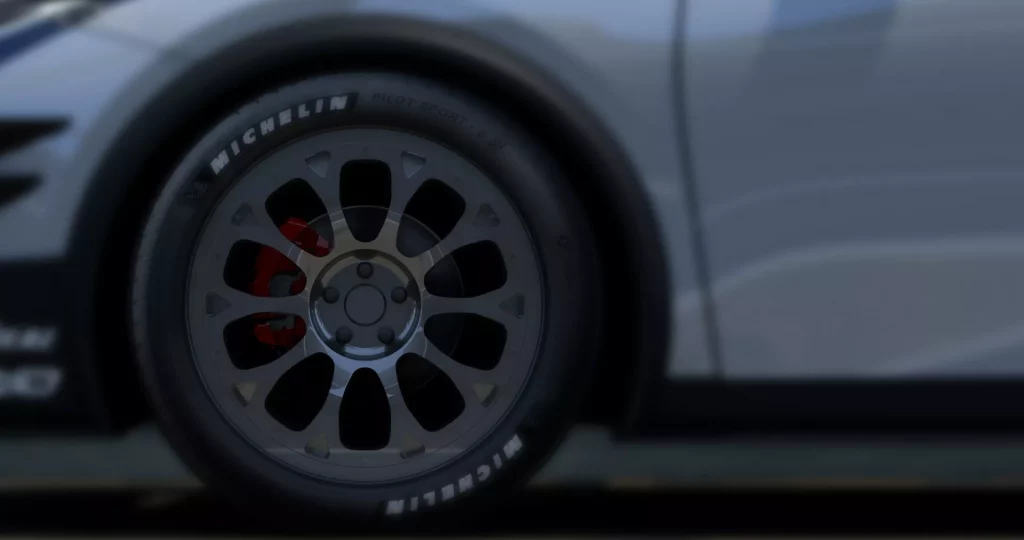 The Japanese company's competition division hasn't announced any improvements to the hybrid mechanics of this particular Toyota Prius, We remember that in some parts of the planet there are also for sale with plug-in hybrid mechanics, However, the guys from Gazoo Racing assure that this creature "achieves excellent driving performance due to its special wheels and high-performance aerodynamic parts, which are equipped with the GR010 HYBRID, with which Toyota Gazoo Racing competes in the WEC» .
It is true that this Toyota Prius 24h Le Mans Centennial GR Edition has been introduced as a prototype, but Most enthusiasts have already started speculating what a GRMN version of the new Toyota Prius could becomeWhich will have an image similar to this prototype, but with a specific tuning for the chassis, as well as even more powerful mechanics.
This Toyota Prius is paired with a very special Mazda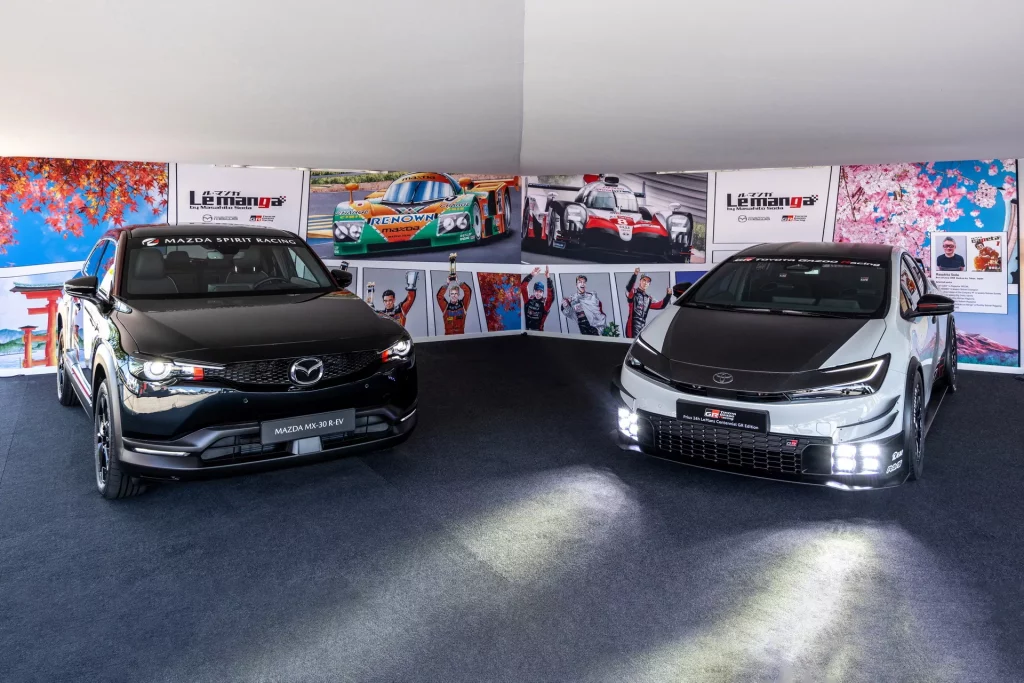 Curious Is This Toyota Prius 24h Le Mans Centennial GR Edition Presented in the Manufacturers' Village which is set up in the 'paddock' of the 24 Hours of Le Mans In the company of the Mazda MX-30 R-EV, a variant that, as you know, means the return of the iconic Wankel rotary engine to the Hiroshima company. However, in this SUV it is used as a range extender.
This stage at the 24 Hours of Le Mans is run by the Japan National Tourism Organization (JNTO), in collaboration with Mazda and Toyota Gazoo Racing. your goal is Showcasing motorsport-derived technologies from Japanese automakers, with decorations by Japanese manga artist Masahito Soda, It also focuses on communicating the goal of achieving a CO2 neutral society through electrification, hydrogen and carbon neutral fuels.
Toyota Gazoo Racing will fight for its sixth victory at Le Mans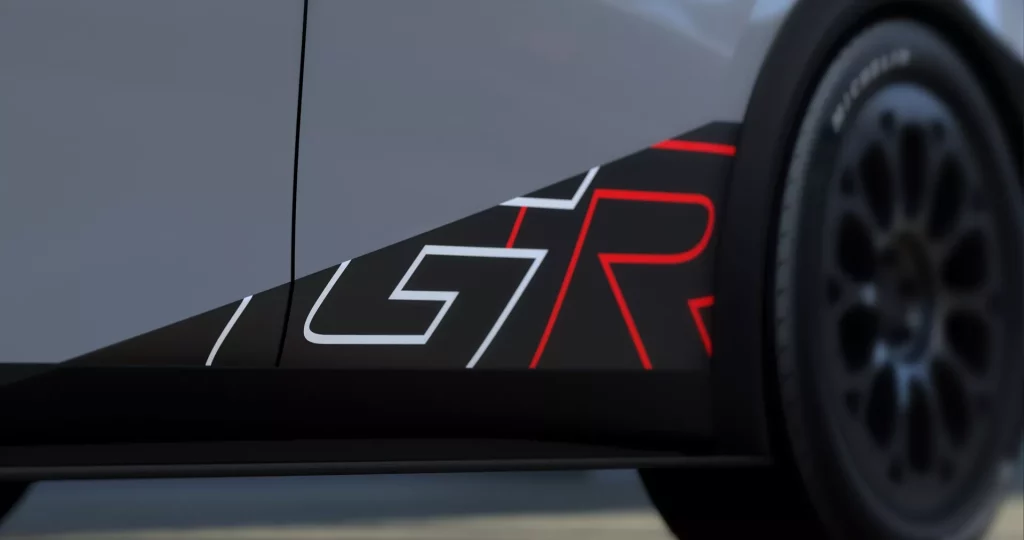 As a reminder, it should be said The Hiroshima company was the first Japanese carmaker to win the 24 Hours of Le Mans in 1991., while Gazoo Racing boys secured the first position in 2018. However, the latter kept a streak of five consecutive wins until 2022. And he hopes to repeat the victory this year. Although Brands like Ferrari, Porsche or Peugeot are going to hit it really hard in their centenary edition,