by Martin Orquiz ,
With the goal of promoting educational growth and job placement in science and technology for adolescent women from the municipalities of Juarez, Chihuahua and Toluca, State of Mexico, the Bootcamp STEM program was inaugurated on: Science, Technology, Engineering and Mathematics, for its abbreviation in English.
The strategy was launched this morning by officials from the Ministry of Education and Sports (SEyD), the United Nations Children's Fund (UNICEF) and Crack the Code.
The protocol program was held in the audiovisual room of the Faculty of Political and Social Sciences (FCPES) of the Autonomous University of Chihuahua (UACH), while the training will be given in the same place over the next three days.
Through this strategy, UNICEF and Crack the Code promote secondary school students in Ciudad Juárez to learn the basic concepts to develop a web project, empowering them for life and learning leadership skills, among other aspects.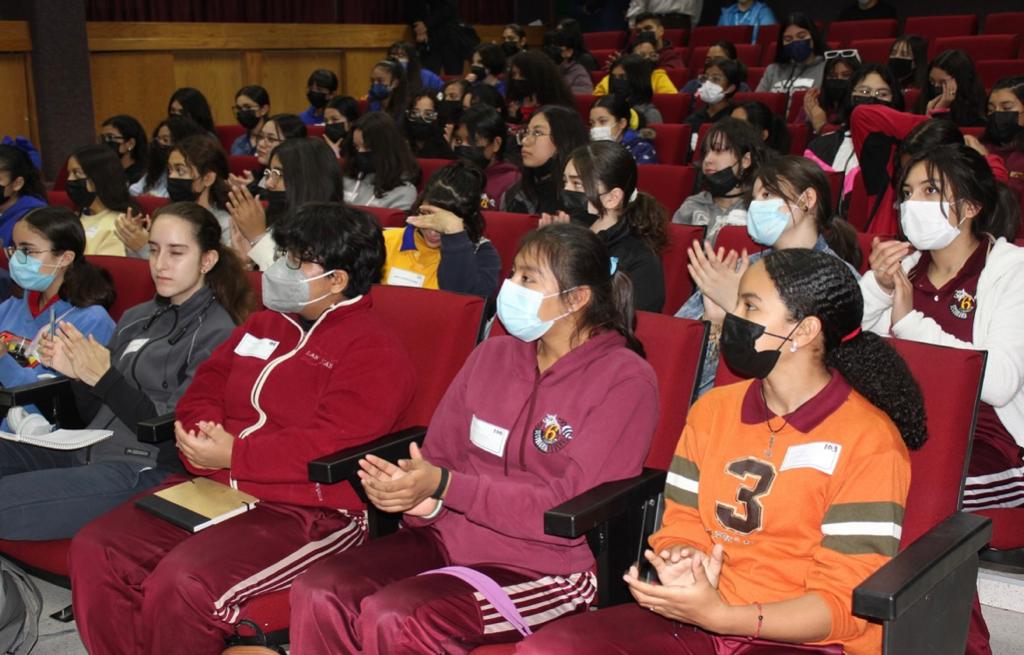 Andrea Seniqueros Reyes, Head of the Educational Support Department of the Undersecretary of Education and Sports in the North Region, said that it was a coordinated work that called for the girls and adolescents to receive the equipment, which includes vocational guidance, as it is a represents opportunity. To discover your potential.
The head of the UNICEF office in Juárez, Ignacio López Vergara, explained that it is important to empower women and stimulate their creative potential with knowledge and experiences, as most labor and development activities are basically dominated by men.
However, she said, there are great talents among women who have been fundamental in change, growth and innovation in the fields of science and technology.
He said that this 2022, strategies have been worked out to reduce gender disparity and strengthen the interest of girls and adolescents to study subjects in STEM fields.