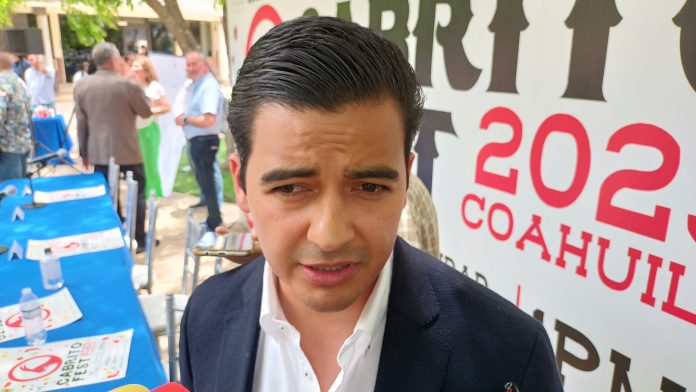 On another issue, Canirac chief Eder López González spoke of the planned dry law and reiterated that they would respect and promote an environment conducive to voting.
Kenirock reiterated that diners would receive a discount or courtesy at member restaurants after demonstrating with their thumb that they exercised their civil rights.
SALTILO, Koh. – The National Chamber of the Restaurant Industry (CANIRAC) in Saltillo will reward diners who come out to vote this June 4th with courtesy, discounts and tickets for those who raise their finger after participating in the democratic exercise. Show paint.
This was announced by the president of this organization, Eder López González, who indicated that he would support the action to have the largest vote in history. He remarked that next June 4 people will go out to vote and from there they will go to have lunch, lunch or dinner and from there they will be given these incentives.
López González explained, "Most establishments will engage in these types of functions, we are talking about a discount of 10 to 20 percent on courtesy issues such as coffee, dessert and tickets."
The head of Kenirac pointed out that as of this week the legend has already been printed on the tickets, where the public has been invited to vote. Regarding restaurant chain employees, the restaurant leader said they would be allowed to go out to cast their votes and would be supported by transfers in commercial vehicles to take them to their section to vote.
On another topic, Eder López González, head of Canirac, talked about the planned prohibition law, which will go into effect from 12:00 AM on Saturday, June 3 until 11:59 AM on Sunday, June 4. The approval will affect the consumption on weekends.
"If sales affect us if it happens on a Friday, especially those that are restaurants and bars. However, we are going to support this to be a historic election where as many people as possible vote."
A prohibition or dry law on the sale of alcoholic beverages will be instituted in 38 municipalities to guarantee elections in the body's 38 municipalities to elect new governors and local representatives.