When you think of theme parks, the first thing that comes to mind is without a doubt the city of Orlando, thanks to the proposals of Disney and Universal, and Tampa, with its roller coasters. But when we think of water parks, the crown goes to the city of Wisconsin Dells, which boasts more than 20 water parks and 200 slides. And there, in 2024, the highest water slide in the United States will be inaugurated.
The Rise of Icarus, as the slide is called, will rise high above Mt. Olympus Water and Theme Park Resort, which will reach a height of 145 feet, or nearly 45 meters.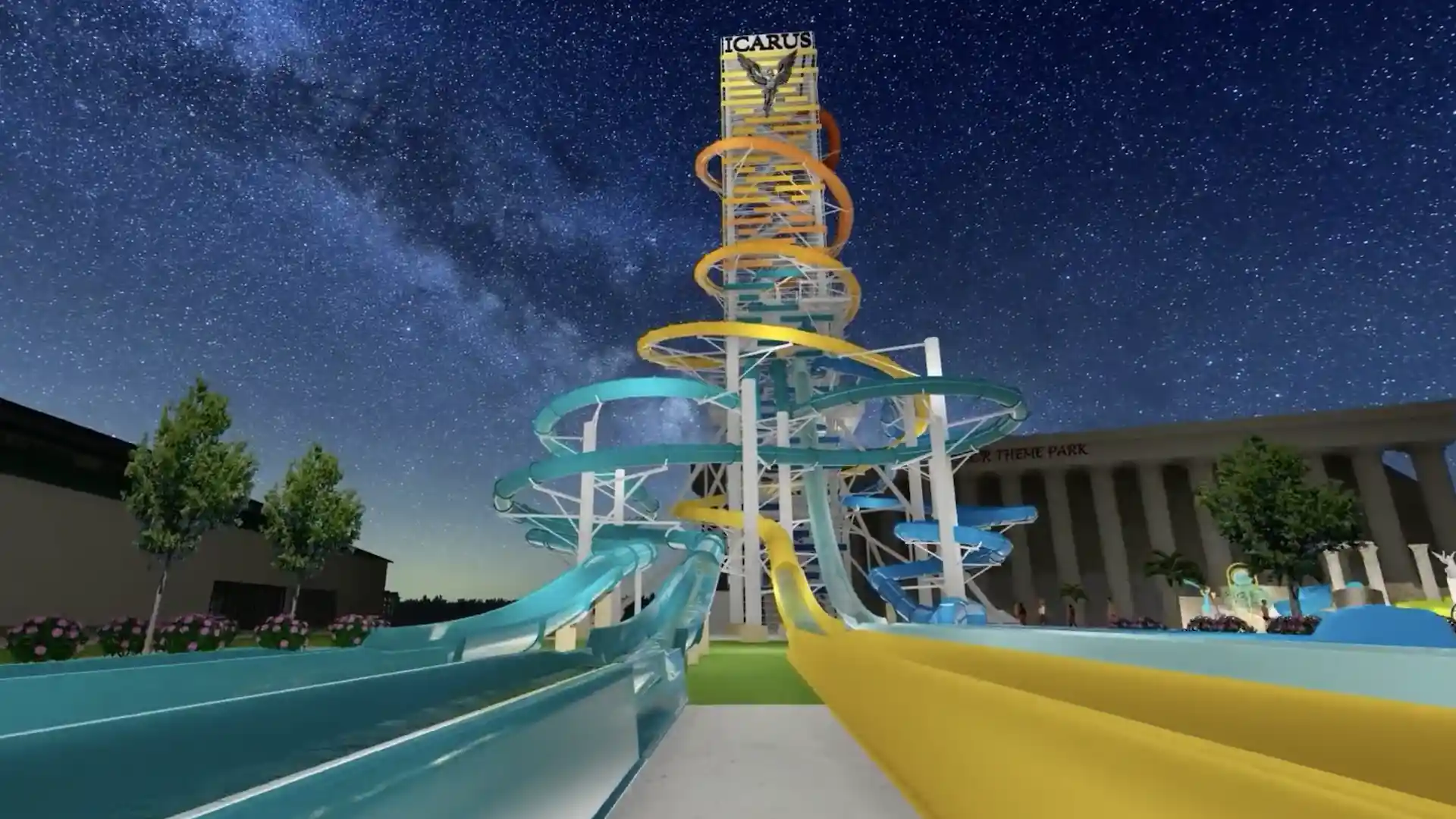 "The Rise of Icarus, the tallest waterslide in the United States, at Mt. Olympus will welcome this new attraction in Summer 2024. In addition to the 5 new water slides, we will also add a large new area with outdoor games for children, "which will consist of 10 new slides and water games. The company announced that it will invest 8 million dollars in the project.
The water park made headlines in 2021 when it opened the first and only rotating water slide on American soil.
The resort is dedicated to ancient Greece, particularly its mythology and gods, and is named after the mountain in Greece where these gods are said to live.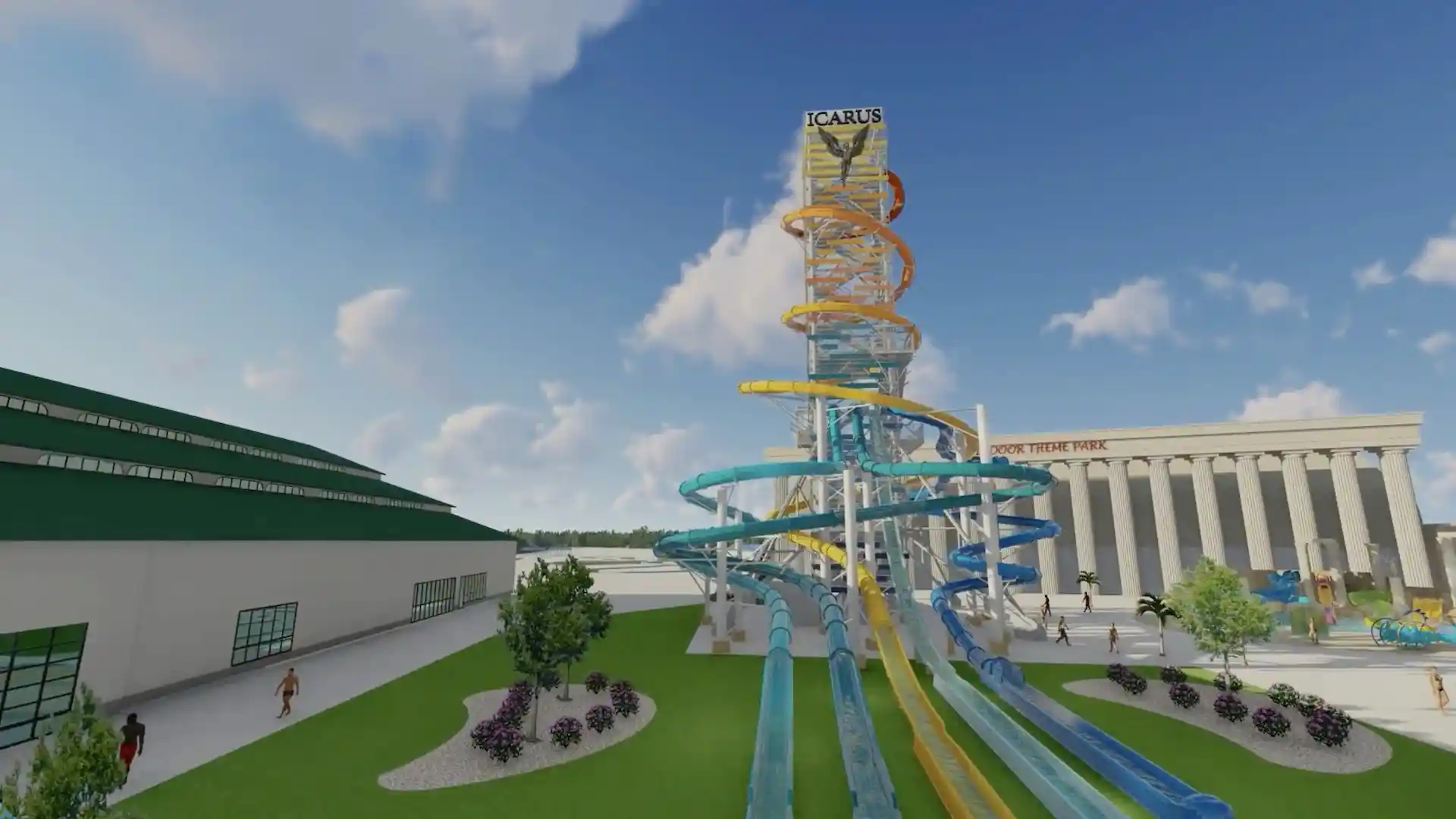 Currently, the tallest water slides in the United States are located just outside of New York City, in East Rutherford, New Jersey.
When we think of records, Dubai is the first thing that comes to mind, but strangely, the tallest water slide in the world is, at least for now, at Aldeia das Aguas Park Resort near Rio de Janeiro, at a height of 164 feet (50 meters).