Thousands of New Zealanders gathered in Auckland and elsewhere across the country on Saturday to show solidarity against alleged government repression and support for independence.
About 1. Auckland, with a population of one million, is subject to government-imposed lockdowns that restrict movement without specific "authorized reasons".
Prime Minister Jacinda Ardern issued a nationwide snap lockdown on 1 August. In September, she said she was targeting a 90 percent vaccination rate before moving away from the lockdown order. This includes the M মাori and Pacifica populations, which will be difficult to choose due to hesitation and those who do not receive the vaccine.
With the exception of Auckland, New Zealand returned to a less restricted operation under "Warning Level 2". On Sunday, Ardern announced another five-day snap lockdown at Level 3 for parts of regional Waikato after two new cases were identified.
Around 1,000 to 500,500 people gathered at the Auckland Domain around 11am on Saturday for a "Family Freedom Picnic" as well as a peaceful protest in front of the Auckland War Memorial Museum.
Family participation with children, placing picnic blankets in the area. Dozens of motorcyclists attended the event with a motorcade convoy as part of their protest.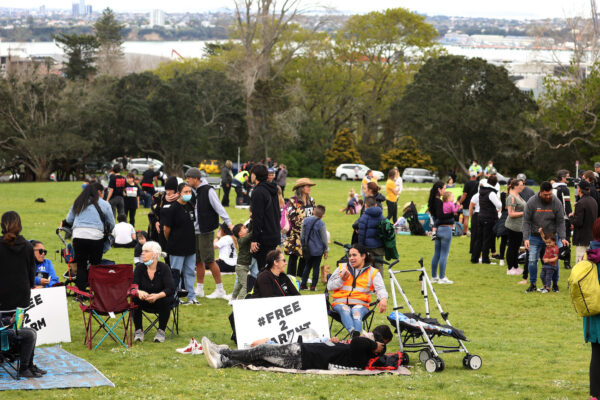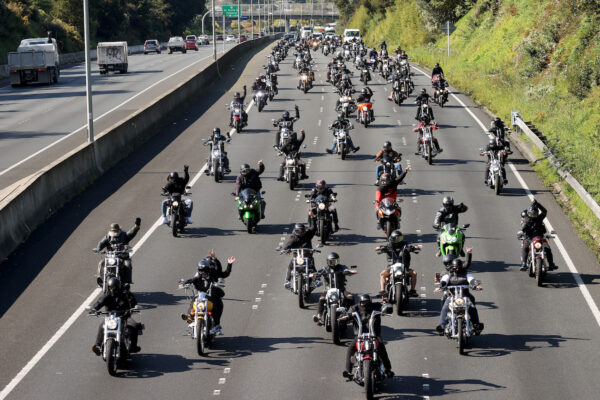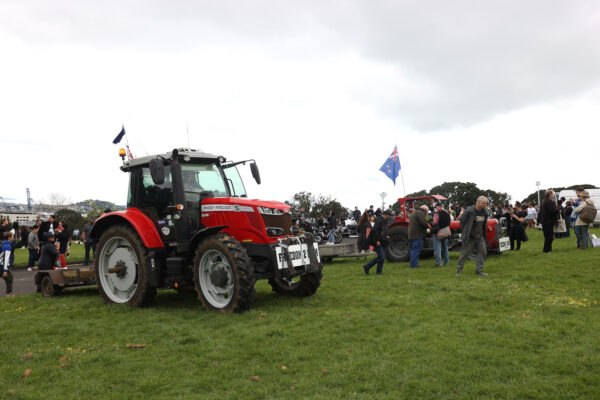 There were also tractors at the event in support of the farmers who were agitating for the independence of the farmers.
The group said thousands of other similar small-scale peaceful demonstrations took place in several New Zealand cities on Saturday, including in Christchurch, Gisborne, Hamilton, Hawke's Bay, Nelson, New Plymouth, Rotorua, Taoranga, Wellington, Wahakatane.
A day before the event, a video of the organizers, the Freedoms and Rights Coalition, was released, asking, "What is freedom?"
"Think about it: we've been stuck in our house for the last six weeks now, enslaved in four walls – a prison inside our own house, yet not guilty of anything. How many more lockdowns before all our freedom is taken away?" "And who stole that freedom, you may ask?" These are the people we want to trust in government.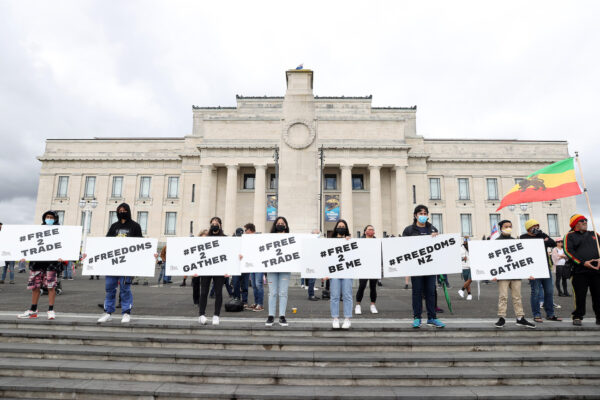 In the last part of the video, he said, "If we don't have the freedom to go to school, visit friends, socialize and choose whether we want to be vaccinated or not, what kind of life are we living now?
"If we do not stand, what hope do our future generations have? What hope do we have as a nation if we do not stand? Take my freedom, you can take my life too. Will you stand by us? "
Ardern called on all New Zealanders to be vaccinated so that he could avoid further lockdown orders. But protesters say they do not agree with the government's risk balance.
So far, only one percent of those eligible for the Covid-1 vaccine have received a single dose, while one percent have been fully vaccinated. Among those 65 years of age or older, 82 percent are fully vaccinated with two doses.
Brian Tamaki, a member of the Freedoms and Rights Coalition and leader of the Destiny Church, took the stage and spoke for about 40 minutes.
"Power is with the people. Power is not in the hands of politicians, "he told the crowd.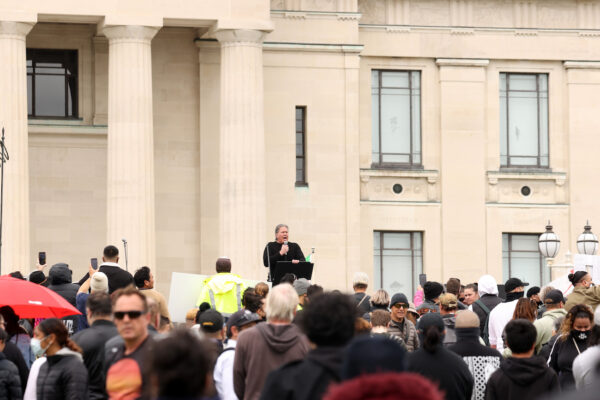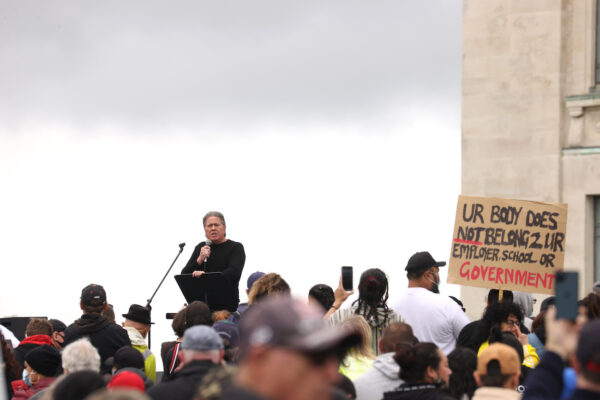 According to local media news, the police were monitoring Auckland protests without arresting or violating.
"No one should be afraid of arrest if they are peaceful," event organizers said ahead of time.
Claudia Wise, Auckland Council's director of customer and community services, said the council did not allow, support or endorse the event. "While we respect the human right to peaceful protest, we have serious concerns that the rally could result in the spread of Covid-1 and endanger the health of the Aucklanders," he said.
Organizers have planned at least two more similar demonstrations – one with two mass stands in Auckland and Christchurch on October 16, and another with a mass stand in Wellington on October 26.
The Ordern government will decide in October that sanctions in Auckland will be lowered to Level 2.
Under the current "Warning Level 3" restrictions, Auckland allows the operation of certain businesses and services, including primary education centers and schools for children up to the age of 10 whose parents or carers need to work.
Weddings, civic union ceremonies, funerals, and Tangihanga (a traditional Maori funeral) are allowed for up to 10 people. Masks outside the house are mandatory.
.
This News Originally From – The Epoch Times