We may have to delete Chrome's history for a variety of reasons. Even if it were to get rid of all the space that remains of our navigation occupied. However, if we are talking about privacy and security issues, it is not enough to get rid of what is in Chrome. That's because the way things are stored in Chrome's history, they're also all registered in the cloud and specifically in our online Google account. In fact, if we go to the My Activity option, we immediately know that there is a lot more.
So in addition to clearing Chrome's history, it's also a good idea to clear our online activity.
To be safe, don't just delete your Chrome history!
But why does Google need this activity anyway? This happens when we often go to a restaurant. The waiter can give us some suggestions based on what we usually choose. Same goes for Google. Looking at what we do on the Internet, this may provide us with some suggestions in terms of websites or advertising. Yet it's not a bad idea to end this suggestion from time to time.
And how to do? It's very simple. At the top of the page we have an option that says Delete right next to Filtering by date and product. That said, all we have to do is press that button.
Then we have the option to delete everything in the last hour, last day, always or custom time interval. In practice it is very similar to Chrome.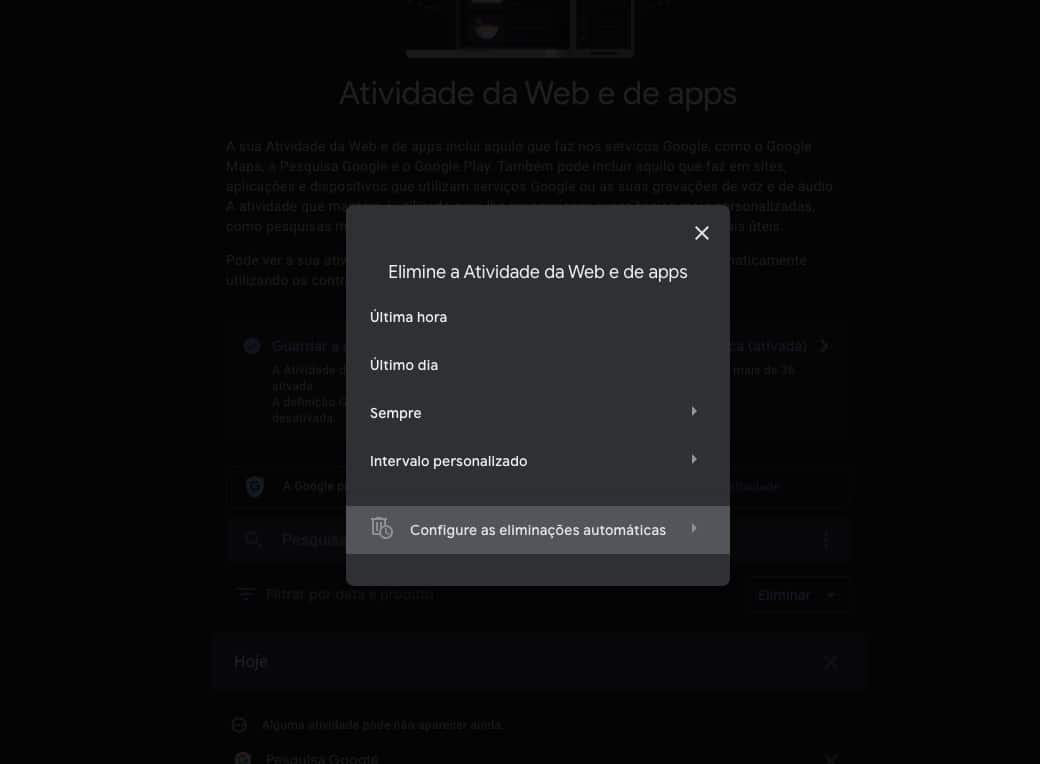 After doing this, you are left with the clean activity. As you can see, it is quite simple.
However, if we are on a smartphone, it is also possible to erase the last 15 minutes very quickly.
To do this, simply go to the Google app on your smartphone and click on your profile picture. Then you have the option of Delete Last 15 minutes.