TUI Group integrates ChatGPT into its mobile app and tests the potential of generative artificial intelligence (AI). What originally started as a technological experiment three technical engineers The collaboration between the tour operator and the application's product teams has now culminated with the launch of an initial pilot of its application in the UK, according to the brand itself.
The app's new feature provides customers with informative answers about holiday destinations and personalized recommendations for tours, activities and attraction tickets
The application will be processed based on the level of detail provided by the customer about the type of experience they want, such as culinary activities, adventure tours, or museum visits. This will provide a more detailed list and relevant descriptions, images, and links for the proposed experiences. This allows customers to book experiences directly via the mobile application.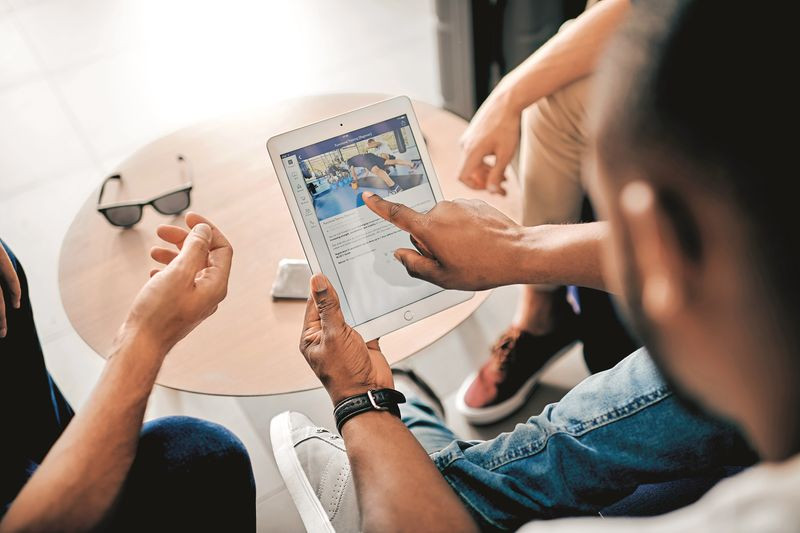 "Technology such as Generative Artificial Intelligence influences our lives, and TUI takes advantage of the opportunities that arise from this. ChatGPT technology can " help to simplify processes, improve services to customers, or make information more readily available. Our goal is to be a leader in the use of new technologies and to play an active role in shaping the future of tourism," said Sebastian Ebel, CEO of the TUI Group.
TUI AI Lab
TUI's approach is to "build internal capabilities and skills across the business" by working with its strategic cloud partner, AWS, and other third parties. An internal TUI AI Lab was set up to drive the initiative forward and act as an open platform for advice, support, and training for all TUI colleagues.
"Generative AI is starting to transform the way customers search for and interact with TUI. We continue to test new technologies that bring benefits to our customers and employees."
This was stated by Pieter Jordaan, Member of the Group Executive Committee and Chief Information Officer of TUI Group, who specified: "We can benefit from our extensive experience in machine learning and artificial intelligence, which is already integrated into our technology platform. This pilot project will provide us with important information to further develop the function," he clarified.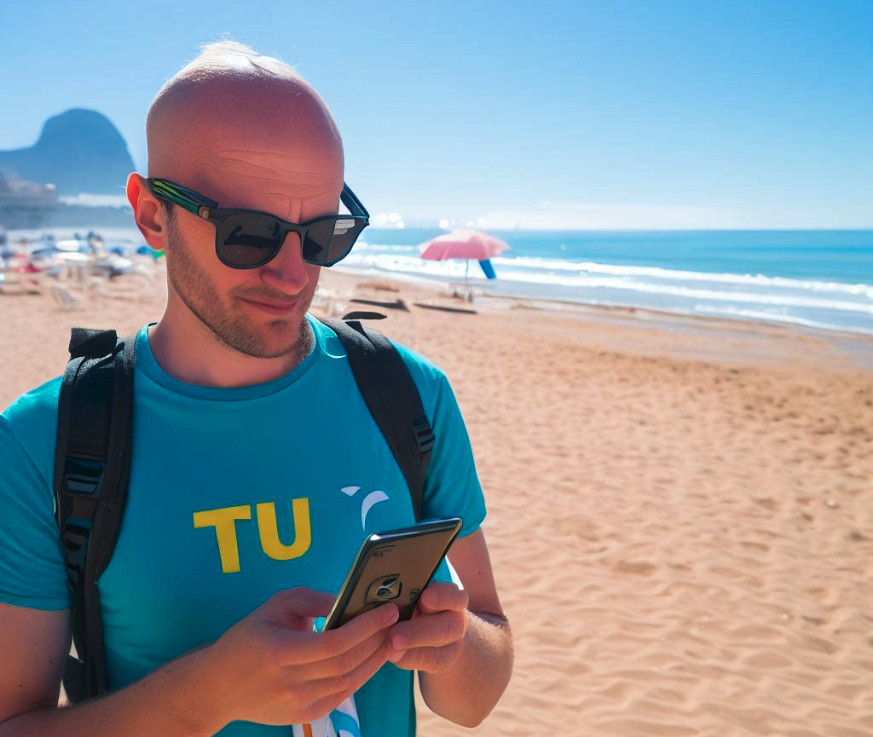 A British tourist on a beach in Spain uses the TUI app on his smartphone. Source: Artificial image created by Bing using DALL-E technology.
Further tests with generative AI tools, including customer communication, are also underway. after the holidays, automated knowledge base analysis to support contact center teams, language translation of content, and other applications that help TUI technology teams build and test code.
Customer privacy
Customers using ChatGPT in the TUI mobile application "can rest assured that customer data will not be passed on at any time," the company assures. In addition, "the developers have implemented measures to Limit inappropriate responses." As the feature is a pilot project, feedback is constantly sought to ensure TUI standards are met at all times.
It should be noted that the integration of ChatGPT into the mobile application is part of a TUI initiative to implement AI functions in all areas of the company. In fact, it was recently introduced to "encourage a broader understanding of it." AI challenges and potential for TUI and the travel industry