While Hamas claims 'Palestinian land', shedding the blood of innocents in its wake, ISIS disputes Israel over the Golan Heights
In this regard, Turkish leader Recep Tayyip Erdogan said this Wednesday that "Hamas is not a terrorist organization, but a liberation group fighting to protect its lands and its citizens. and then canceled his official visit to Israel.
A day after such statements by the president of Turkey and the government of Qatar (an oil country that is currently interceding to free Hamas hostages), eight former Indian naval officers were sentenced to death. He blamed them for spying for Israel, although they can appeal the sentence.
In the last few days, Qatar has played an important role in the liberation of hostages, and he did this in 2021 when he mediated between the Americans and the Taliban, a fact that led to the withdrawal of US troops from Afghanistan. In addition, thanks to Qatar as a mediator, the exchange of prisoners between the United States and Iran took place a month ago, which was somewhat controversial.
on the exchange of prisoners between the USA and Iran This angered the American public, particularly the Republicans because they considered that Joe Biden fell into the trap and "unwittingly" financed Hamas in that exchange in exchange for unfreezing more than US$6 billion that was held in South Korea, as told by Urgent 24.
At the same time, there are suspicions that Doha and Iran will fund jihadist militias in the region, including Hamas, which currently has a sophisticated arsenal and artillery compared to a decade ago.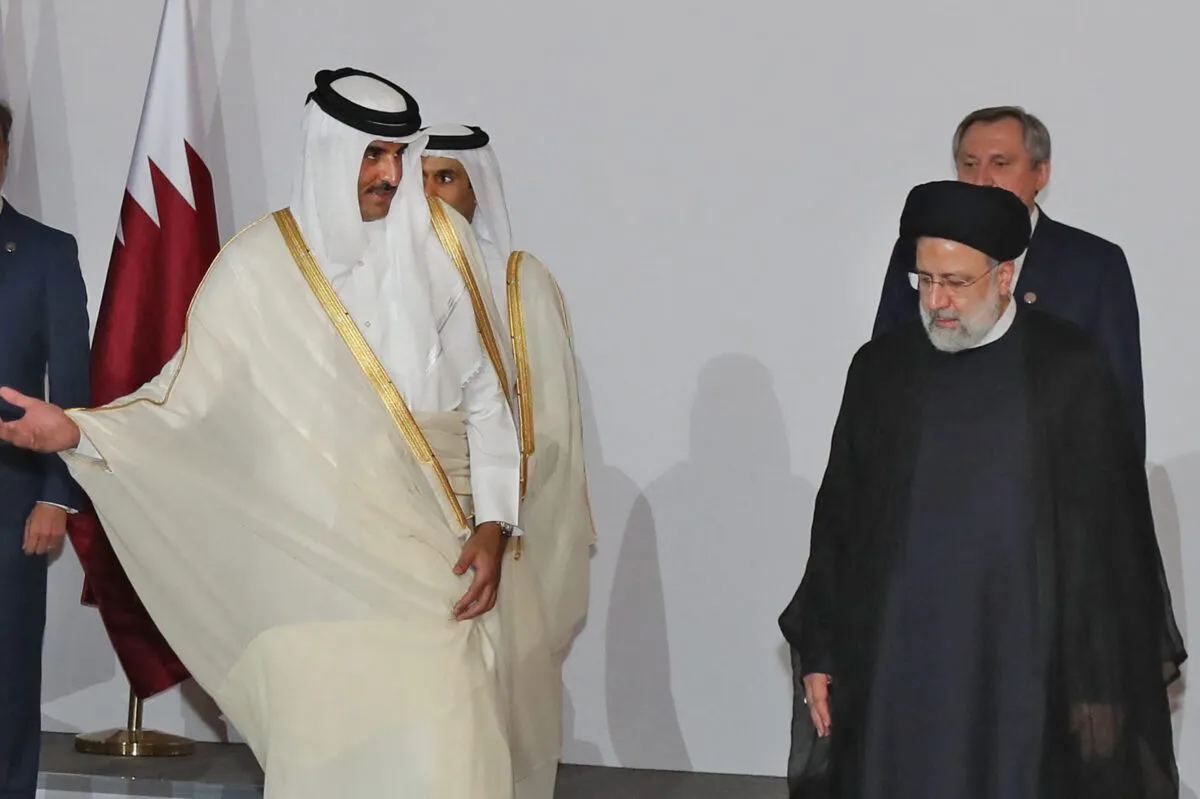 Such speculation can also be based on the recent decision of Saudi Arabia (a US ally and in dialogue with Israel) and Egypt, Bahrain, the United Arab Emirates, Yemen, and Libya to cut diplomatic relations with Qatar and restrict access to air and sea space, accusing him of financing terrorism. There are rumors that Doha has sent hundreds of millions to Gaza under the guise of aid to operate the only Palestinian power plant and for supposedly humanitarian reasons.
In addition, the leaders of Hamas, Hezbollah, and the Muslim Brotherhood live as political exiles in luxury in Doha, although Qatar also has good relations with the West because it contains the most important Yankee military base in the USA.
"We all know that the situation is very dangerous for the region and the world," said Charles Michel, president of the European Council, in front of parliamentarians of the bloc, and assured that he fears that the current conflict will lead to the official participation of actors with weight, like Iran.