Gaudi Says 'The Originality Lies in Going Back to the Origins' And when I read that phrase I was in search of something new musically, I completely identified myself with it, I didn't hesitate to pass on my origins and that's where Targo breaks down ", Nahuel Santos toldSinger-songwriters from Mar del Plata who will be presented This Saturday at the Vortex Club (Diagonal Pueyrón and Bolivar) from 9:00 p.m.
"Targo" is the name of the tango album he produces with enthusiasm, supported by music producers from Los Angeles.S, the United States, and by the other Argentina. This would be his third study material, with a clear objective: "Fuse my origins with my experience."
---
---
Before that move, Nahuel – 33 years old – will stay in his hometown to visit "Popular Song" To further expand his songbook and some of his new material, 2022 onwards in which he takes his music to lost places in the United States with his life partner and his truck.
He said, 'He enjoys playing. "The public values ​​it, sings it, and being a writer is as much fun as seeing a friend you miss again lot or go back to your old people's house. He is Mar del Plata for me, it always waits for me and welcomes me like a son who is out with his adventures, but who always comes back to tell his tales and in my case, that tale Song's
---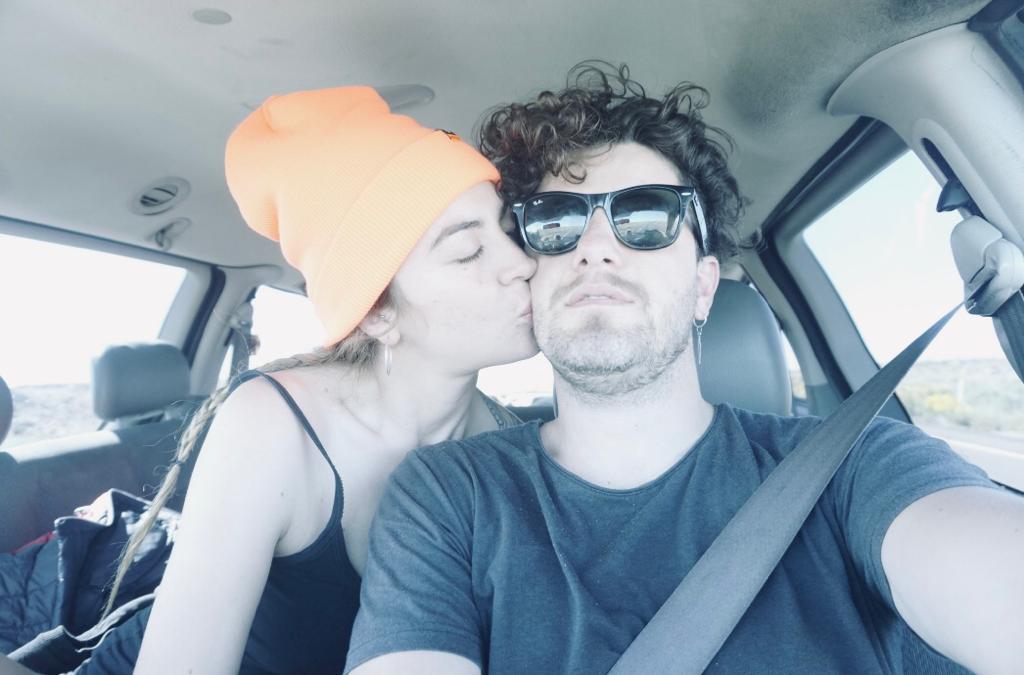 With your partner in the middle of the journey.
---
The singer, who will premiere "Targo" at Mar del Plata Live and in front of her community of followers, says she needs the approval of her people "Get the strength and go back to Los Angeles to get over it."
Some nostalgia surrounds his "Targo". Nahuel recalled that going back to tango, the first style that drove him crazy when he was very young, meant going back to several things: "My first steps in music, the Buenos Aires tournament, my teacher Alberto de Uljurum with his bandoneon in Chile and Bolivar in his house, rehearsals and concerts with a tango orchestra of fifteen musicians, being a dreamer and an adventurous child Without knowing that those crazy things would mark me forever".
That musical past is linked to the present. He finds tango to be "more seasoned" today. "Many things survived thanks to music and tango, which was my first love, The style that taught me to interpret and speak with emotion and passion for all the songs"he explained.
"They played records, festivals, I shared the stage with incredible artists in legendary venues where I've always dreamed of singing and During the pause of the pandemic, 'Targo" he reviewed.
About musical he believed new album comes "With bases of trap, hip hop and electronic sounds, but always focused on Rio de la Plata and Buenos Aires origins, while there are touches of dissonant verses by Castillo's lyrics, Mansi's and Astor's (Piazzolla's). It's a huge challenge that has excited me and helped me fall in love with my profession all over again."
– You have come on an adventure in 2022, how was singing in the USA?
– I traveled a lot. My partner and I bought a van that we named "La Oregoncita". Because we bought it in Oregon, and we started going down until we got to San Diego. We played in remote towns in California where the jukebox that played Bob Dylan was turned off and I showed up with my guitar and sang "Orange Tree in Bloom" to break the ice. Quite real, sometimes people with Texan hats, boots, some young surfers with California looks and tattoos, country people who used to end the day and go to that bar to close out the day and there was our music, that postcard as if it were a bar or inn in San Telmo. It was the best success of the year: completing quests on the go, sharing the path, and taking your core to unexpected places. Tango takes care of you, thanks to Tango we kept that trip for a year and a half and covered more than 90 thousand miles of routes. I think nothing was pending. Just want to repeat it.
-How was your musical experience in Los Angeles?
It is difficult to sum it up. in one hand, I missed a lot, everything, we are a beautiful people, Companions, empathetic and eager to help and be close to us. I missed him every day, but on the other hand, I was able to get distracted enough from the experiences. I believe all travel is enriching and even more so when you don't have a return date, when you are jumping into the void because you have decided to go in search of something. Los Angeles is definitely the city for a hopeless dreamer, it's flashy, tough, very tough at times, challenging and it's a beautiful combination for developing new songs. A week ago I finished shooting my video clip on the streets where 80 percent of the movies of my generation were shot. And I recorded the final vocals of the album at Igloo, one of the most important studios in the city, commanded by Gustavo Borner, a multi-award winning producer in the industry known for his contributions to best-selling Latin music records. I don't know I need to go back to my Fortunato de la Plaza neighborhood to tell you all this, because I can't even believe it. Many people will come to the theater on Saturday to confirm that I am not dreaming. And then comes "Targo", there's a lot to say and still a lot to sing.